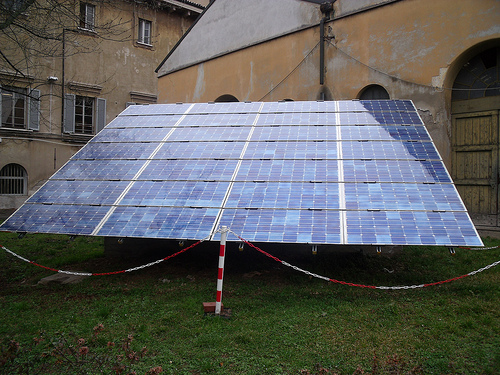 Renewables developer ERG has secured control of two PV projects through an M&A play, reportedly becoming one of Italy's five top PV names in the process.
The acquisition of a 78.5% stake in Perseo, full owner of the company Andromeda PV, has seen ERG add the Montalto di Castro PV projects (Lazio region), representing a combined 51.4MW in installed capacity.
In operation since Q4 2010, the projects were developed by Andromeda PV in the late 2000s, when it remained a wholly-owned subsidiary of SunPower.
The plants were gradually built at a site northwest of Rome, with a first 20MW batch connected to the grid in late 2009. US-based integrated solar firm SunPower, which equipped both installations, announced in late 2010 that the projects would be financed with a €200 million loan from BNP Paribas and Société Générale.
According to ERG, the Montalto di Castro PV duo generated 95.9GWh in output and €31 million in EBITDA in 2017. The projects are entitled to public subsidies all the way to 2030 under the second round of Italy's feed-in-tariff programme.
Worth some €221m in enterprise value, the deal marks the sale of Perseo by previous owner and investment fund Soles Montalto; the seller will remain a minority shareholder going forward, however.
For ERG, the 51.4MW in fresh capacity places Lazio at the front of its PV portfolio, followed by Calabria (24MW), Piedmont (21.1MW), Puglia (14.8MW), Sicilia (11MW), Campania (6.9MW), Abruzzo (4.7MW), Marche (4.3MW), Emilia Romagna (3.3MW).
Last August, the firm strengthened its PV foothold through a partnership with renewable fund Quercus Assets Selection. At the time, the firms created a joint public limited company that would help consolidate Italy's PV market by acquiring projects below the 1MW mark, looking to build a 150MW portfolio by 2021.