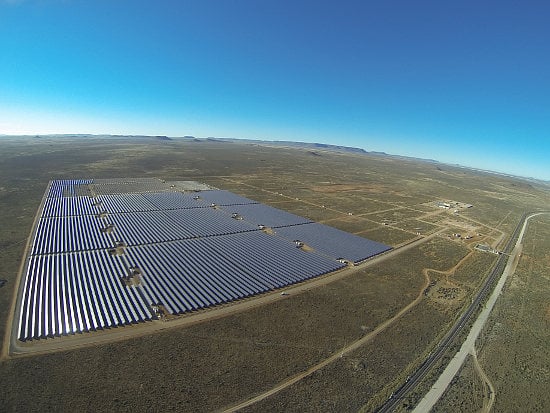 Eskom will sign the 27 outstanding power purchase agreements (PPAs) from South Africa's fourth round tender next week, the country's energy minister has confirmed.
The contracts have been long-delayed with Eskom stating that it could not afford to commit to the projects, citing pressures on the grid. The company ended up subject to legal threats and was also under investigation by the energy regulator.
"I am delighted to announce that the project agreements of the 27 Renewable Energy Independent Power Producer Projects (REIPPP), including the power purchase agreements with Eskom, will be signed on Tuesday, 13 March 2018," said energy minister Jeff Radebe in a written statement.
The projects represent R56 billion (US$4.7 billion) of investment.
The long-running saga began in August 2016 when Eskom said it would not sign any contracts under the REIPPP scheme. The company said it needed time to evaluate its generation mix. The deadlock appeared to have been broken in March 2017 before Eskom missed the deadline for financial close the very next month.
Scatec Solar, which was awarded 258MW in the fourth round, declined to comment until after any contract signings have been completed.