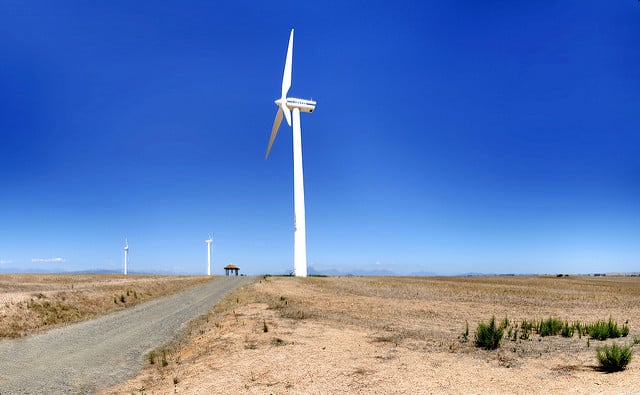 The battle between South Africa's utility Eskom and renewable independent power producers (IPPs) continues with legal confirmation that IPPs can force Eskom's hand to force it to sign the power purchase agreements (PPAs) under the government's procurement programme.
A legal opinion was sought by the South African Renewable Energy Council (Sarec) on behalf of 37 IPPs who are awaiting PPA contracts. David Unterhalter, senior advocate at the Johannesburg-headquartered firm Webber Wentzel issued a legal opinon letter which confirmed that preferred bidders are entitled to take Eskom to court to enforce a signature for the outstanding PPAs.
Eskom originally told PV Tech in August that the reason for the delay was due to an overcapacity of renewables that were causing strain on the country's grid. Sarec's council chairperson Brenda Martin also argued that Eskom was resisting due to the price of renewable energy resources.
"It is not clear to us why [Eskom] chose that moment to decide that renewable is too expensive," she said in a statement. "It would seem to us that when you make an early investment that you will realise the benefit of that investment in time that that logic and flow of process would be understood by everyone."
Indeed, former Eskom CEO Brian Molefe and his successor acting CEO Matshela Koko have both expressed opinions that he tariffs under the Renewable Energy Independent Power Producer Procurement Programme (REIPPPP) are high; subsequently causing increases in electricity tariffs.
Eskom for its part told PV Tech that contrary to reports that it is refusing to sign PPAs, it has signed with more than 60 companies.
"As far as renewable IPPs are concerned, many people have been misleading everyone, saying that Eskom is refusing to sign these IPPs. What they are conveniently not saying is that currently Eskom has signed over 60 companies, and is getting just over 3,000MW on a regular basis from these companies," said Eskom spokesperson Khulu Phasiwe.
Phasiwe also emphasised that part of the delay was due to an oversupply from its own generation, eliminating the need for renewables altogether:
"The irony is that we have our own capacity of 1,333MW and we are not even using half of that amount," he said. "We are not refusing to sign contracts. We are protecting the company to make sure we avoid financial risks.
"Why should we be almost forced by some of these companies to buy something that is beyond what we can afford?"
Phasiwe cited a R63 billion (US$ 4.6 billion) deal for 100MW of CSP over 20 years that Eskom denied signing. "We as a company, we have the right to start asking questions about some of these projects. We were saying to them, how is it possible that we are going to spend R63 billion on 100MW which is not guaranteed? And it's a solar project. So when the sun is not shining, we are not going to get that electricity."