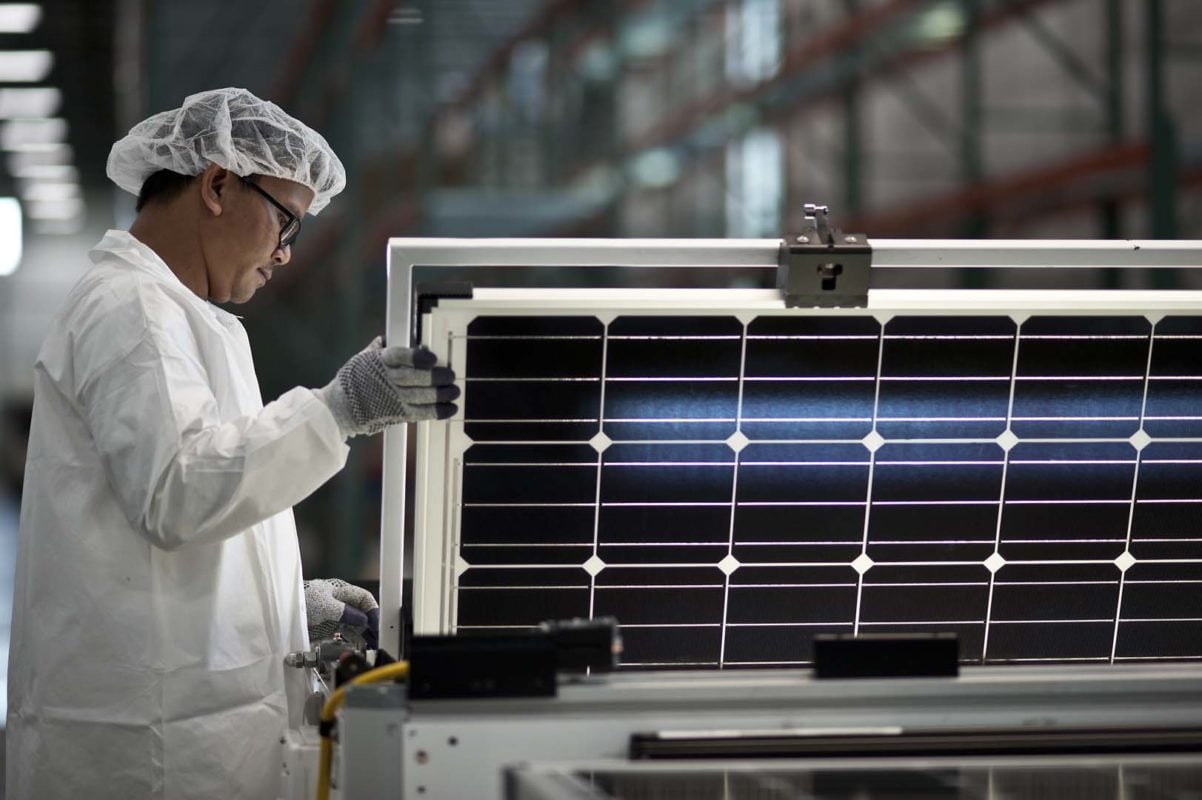 The Energy Trade Action Coalition (ETAC) released a statement Monday urging the US International Trade Commission (ITC) to put an end to the Section 201 trade case brought up by SolarWorld and Suniva.
Earlier this spring, Suniva asked the ITC to levy a tariff on imported solar modules cells and set a price floor — stating that it cannot compete with the influx of imports from foreign rivals.
The trade case has found many opponents within the solar community, with the Solar Energy Industries Association (SEIA) estimating that 88,000 jobs, totalling about one-third of the current American solar workforce, would be lost if US manufacturer Suniva and co-petitioner SolarWorld Americas were succcessful with their request.
ETAC — a group of companies, associations and organizations who joined together to oppose the trade petition — released multiple statements on the trade case Monday.
ETAC Spokesperson Paul Nathanson said: "This Section 201 petition is not designed to protect or grow solar jobs in the US; it is an attempt by two companies that made poor business decisions to recover lost funds for their own financial gain at the expense of the rest of the solar industry.
"As the solar industry continues to grow and compete with other energy traditional and renewable energy sources, now is not the time to undercut its momentum by doubling the price of solar panels for consumers. This is why ETAC members, which includes utilities, power co-ops, contractors, manufacturers, solar supply chain companies, retailers and other large commercial users, are so active in making their voices heard to prevent these unwarranted tariffs."
Meanwhile PV materials supplier DuPont issued a statement saying that it "strongly opposes Suniva's Section 201 petition".
"If approved and implemented, this action and requested relief will double the price of imported CSPV modules and negatively impact the competitiveness and sustainability of the US solar market causing an estimated loss of 88,000 US jobs" it continued. "DuPont urges policy makers to resolve this matter without damaging the US solar industry and the jobs it provides."
ETAC's Nathanson added: "The ITC staff report shows that the industry's production and capacity are expanding and there are new entrants coming into the market. This indicates that the prospects for the solar industry are strong and imports are not a problem for American solar company growth.
"The ITC is holding a hearing [on] August 15, to determine if solar cells from overseas are 'causing or threatening serious injury' to a US industry. If the ITC finds in the affirmative, it must recommend appropriate remedies to President Donald Trump. If the ITC does not find injury, the petition is denied and the trade case ends, allowing the industry to focus on continuing its remarkable growth trend and allowing consumers more energy choices."
Mike Hall, CEO of ETAC member Borrego Solar Systems, Inc., said: "As one of the most experienced solar installers in the US, Borrego Solar strongly disputes Suniva and SolarWorld's claims before the ITC. These companies' financial troubles are largely self-inflicted, and their failure to compete with manufacturers in both the U.S. and the rest of the world should not be used as an excuse to set the American clean energy industry back precisely when the need to increase our domestic clean energy supply is greatest."
In anticipation of Tuesday's hearing, SolarWorld referenced a staff report from the ITC that stated nearly 30 US crystalline-silicon solar technology manufacturing sites have closed down since 2012 — during which imports surged nearly five-fold.
Juergen Stein, president of SolarWorld Americas, said: "We appreciate the hard work that the ITC staff has invested in this comprehensive report. We are confident that the facts support an affirmative finding by the ITC and that this finding will finally lead to a restoration of fair competition in the US solar marketplace."