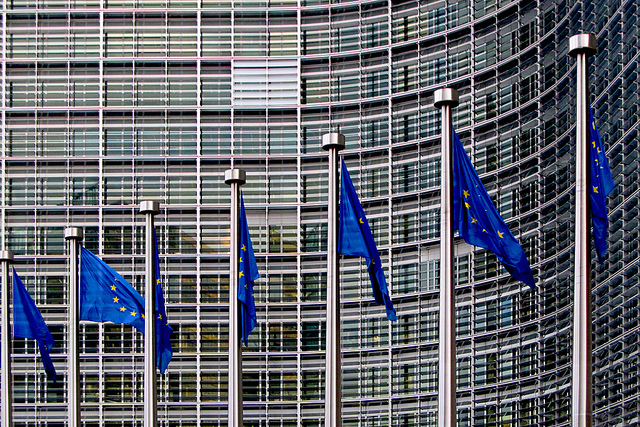 Lerri Solar, DelSolar, CNPV, Motech and Xian Longi have withdrawn from the EU's Minimum Import Price (MIP) undertaking and will instead have to service their European customers via manufacturing facilities abroad.
In the European Commission's (EC) ruling, the five solar companies were withdrawn from the undertaking due to violation of the terms of the agreement between China and the EC. At the end of last year, leading 'Silicon Module Super League' (SMSL) member Trina Solar withdrew from the undertaking, citing "unfair limits" being imposed on its growth under the agreement.
In a similar fashion, Lerri Solar, Xian Longi and CNPV notified the Commission earlier this year that they wished to withdraw from the undertaking. Voluntary exits from the MIP are casting doubt on the future of the undertaking, which suffered a significant blow when Trina voted to exit in December last year; given its ability to serve European markets from its international facilities.
Motech and DelSolar however were removed from the undertaking for different reasons. However, both firms possess manufacturing capacities in Taiwan through affiliated companies. These companies were previously granted exemption from the anti-circumvention investigation in February. Regulators at Brussels since found that this exemption posed "a high risk of cross-compensation", with the EC revoking both firms' participation in the undertaking subsequently.
The outcome is that crystalline silicon PV modules and cells manufactured by those five firms in China are now subject to existing anti-dumping duties on imports to the EU, effective immediately. Being excluded from the MIP however only affects Chinese manufactured cells and panels of those firms; components made in Taiwan remain unaffected.
This latest EC decision follows prior rulings for other Chinese firms such as Canadian Solar, ReneSolar, ET Solar, Osda, Linuo and Qixin to be cut from the MIP. The latter three were pulled from the undertaking once it was revealed that they were selling product in the EU at rates below those stipulated under the terms of the agreement.
Following further cuts, SolarWorld-backed trade lobbying group EU ProSun released results of a survey that revealed more than 500 EU installers were in favour of "fair competition"; endorsing the extension of EU anti-dumping and anti-subsidy measures, in light of Chinese producers violating international trade law.
The group attributed the recent EU market decline to feed-in tariff cuts, and not trade duties. "The clear majority supports an extension of the duties and minimum import prices, which makes sense because they do not feel the measures have negatively affected their business," said Milan Nitzschke, president of EU ProSun and vice president at SolarWorld. "The enterprises apparently recognise the need for fair competition from their own experiences. No one wants to get pushed out of the market by unfair means. This same principle also has to apply for the benefit of producing solar industry, in the interest of product variety, quality and research and development."