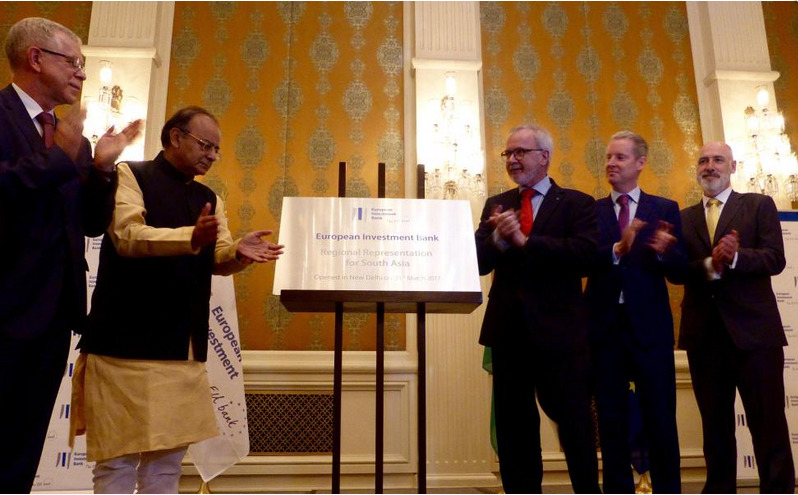 The European Investment Bank (EIB) is to supply State Bank of India with a €200 million (US$214 million) 20-year loan to support utility-scale solar PV projects in India.
The loan backs up a total €650 million of investments in five projects. At present four projects with a total 530MW(AC) capacity have been identified for what is EIB's largest ever support for solar in Asia. The states of Telangana and Tamil Nadu were cited as likely locations for projects, although other states are being considered. The investments will be part of India's National Solar Mission (NSM), its flagship scheme aiming to deploy 100GW of solar by 2022.
EIB has also opened its first permanent office in India in New Delhi.
B Sriram, managing director, State Bank of India, said: "The new cooperation between the State Bank of India and the European Investment Bank will scale up investment in large-scale solar power generation across India. Close cooperation between technical and financial teams from both institutions will ensure that world class projects are supported."
An EIB delegation will also meet the managing directors of the India Renewable Energy Development Agency (IREDA) and India Infrastructure Finance Limited (IIFL) to discuss future support for renewable energy investment in India.
Last year EIB provided €19.6 billion for climate related investments globally.