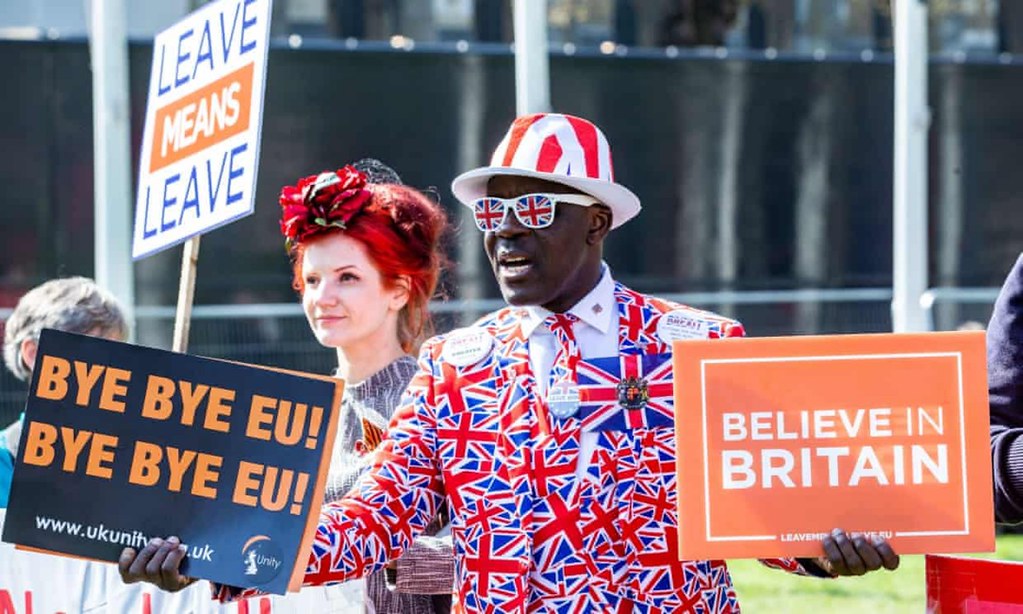 The EU's far-right may have made headway at the recent elections but will remain unable to hinder the bloc's renewable journey if it attempts to do so, experts have said.
Contacted by PV Tech, SolarPower Europe's Walburga Hemetsberger argued that the retreat of centre-right EPP and centre-left S&D at last week's poll – even as Eurosceptic groups gained support – will not necessarily spell bad news for the PV industry.
As the solar association CEO noted, the EPP and S&D duo have lost the joint majority they held at the European Parliament since 2014, creating a need for alliances with much-invigorated Greens/EFA and liberals from the ALDE&R group.
"If a 'grand coalition' is formed between these parties, the effect could be an even stronger push for climate action and renewables," Hemetsberger said. Fragmentation, she added, will result in "more heated" debate around these issues but not a weakening of Parliament's "strong stance" to date.
A Parliament of climate 'champions'
The Eurosceptic right may have known relatively limited EU-wide gains last week – from 20% to 23% of all 751 Parliament seats, based on provisional results – but still clinched noteworthy victories at the national level, securing the top spot in the UK, Italy and France.
According to Quentin Genard, acting head of thinktank E3G in Brussels, national success won't likely embolden these parties to form an EU-wide camp against renewable policies. Clean energy was not, he told PV Tech, a specific target of Eurosceptic campaigns and is not likely to now become part of their core asks at the Parliament.
"[The far-right] has been marginalised in many of the decisions so far with pro-EU parties agreeing among themselves." Genard argued. "They have not actively engaged or tried to influence European policies as they very often use their European seats to build up a profile domestically, their real political target."
"In conclusion, I would argue it takes many ifs for the far-right populists to be able to stop progress on renewable energy in its track," Genard added. "The new Parliament is likely to be a champion of climate action after the school strikes, and that includes renewable energy."
A list of asks for the next Commission
As the dust settles after the parliamentary election, attention is already shifting to who the new MEPs will choose to replace Jean-Claude Juncker as European Commission president.
As recently found by PV Tech, many credit the current Commission with having kickstarted EU-wide renewable growth by masterminding – and ensuring passage of – a supportive policy framework, complete with targets and rules on clearer auction schedules and PPAs.
Known as the Clean Energy package, the legislation is now fully adopted; it paves the way for EU solar capacity to double by 2030, and double again between then and 2050. However, how the new MEPs and Commission move on secondary, parallel fronts could hasten or hinder progress.
For instance, as E3G's Genard noted, the 32%-by-2030 EU renewable target must be revised in 2023. In addition, he pointed out, the ongoing discussions on whether the EU should become climate-neutral by 2050 would entail "massive" additional efforts on renewables by 2030.
Asked to anticipate key policy fronts, SolarPower Europe's Hemetsberger said the ongoing review of EU State Aid Guidelines for Energy and Environment could help improve solar's business case. The industry's coupling with mobility, buildings and industry will be another "hot topic", she said.
Hemetsberger was also keen for the new EU institutions to embrace the solar industrial strategy it has spent months campaigning for. The plan, featuring a 20%-by-2030 solar target, was backed this week by Enel Green Power, Meyer Burger and SMA Solar.
See here for full results of the EU election