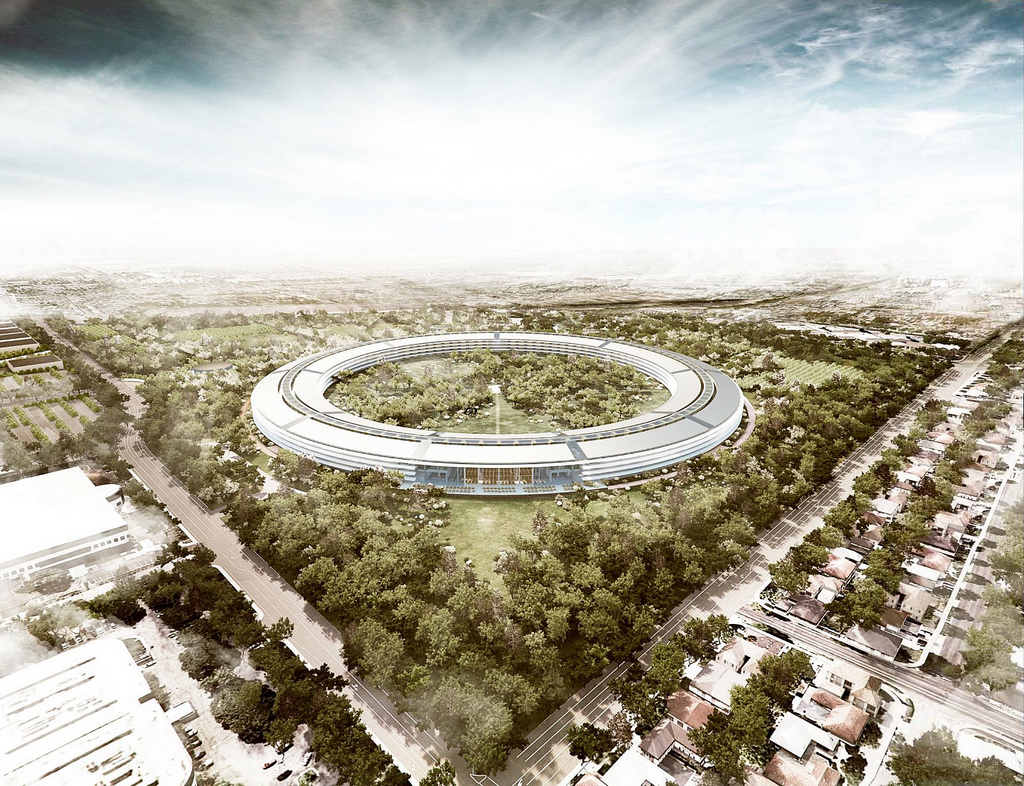 Apple plans to sell excess electricity generated by solar panels on the roof of its new Cupertino, California HQ in efforts to trade on the energy market. A subsidiary named Apple Energy LLC has applied to the US Federal Energy Regulatory Commission to sell power from the site's solar panels, as well as from solar farms, hydroelectric plants and biogas facilities across the country, according to a 6 June application to the agency seen by PV Tech.
Apple, alongside fellow corporate Google, is one of the biggest investors in energy projects outside of the utility industry. The company has announced designs for 521MW of solar projects globally. If Apple's application is approved, it will be able to sell energy directly to its customers – eliminating the need for utility power. It plans to use that clean energy to power all of its data centres, as well as most of its Apple Stores and corporate offices. Selling off the excess helps to subsidise costs by selling power to other companies at wholesale rates, which can then be paid-forward to end users.
Apple has requested to FERC that it should meet the criteria for selling power at market rates rather than wholesale – as it lacks major leverage in the energy industry and is unable to impact prices. Should permission be granted, the corporate could start reselling power within 60 days of 6 June.