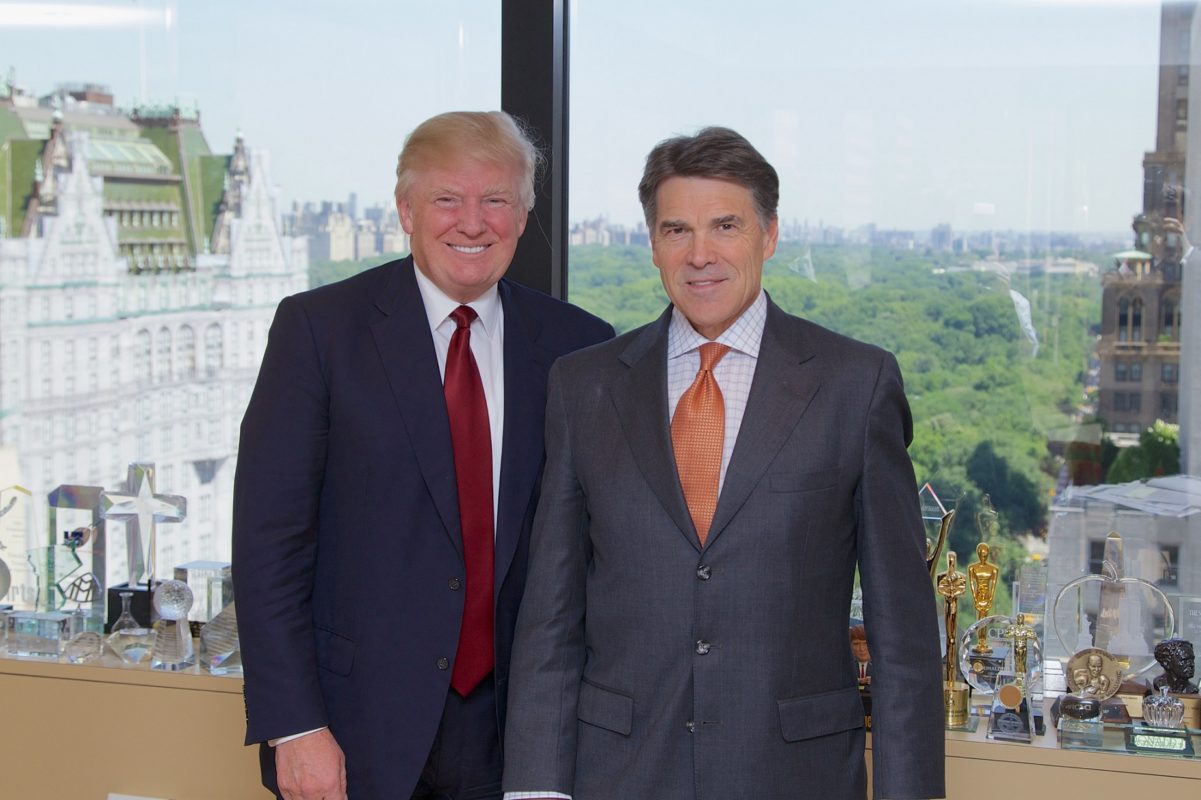 The final US Department of Energy (DoE) report into the impact of renewables on the grid has tempered its backing for solar and wind compared to an earlier, leaked draft.
The Staff Report to the Secretary on Electricity Markets and Reliability, released on Wednesday, recommends investment in new coal, nuclear and hydropower generation. It echoes President's Trump's recent infrastructure mantra regarding the paring back of regulations and permitting requirements.
The report was commissioned by Energy Secretary Rick Perry in April with the objective of investigating the impact of increasing variable generation on the stability of the grid and electricity pricing. An earlier draft, leaked in July, appeared to allay concerns about the growing volume of deployed renewables.
"One of the benefits of renewable energy is that it can serve as a hedge for more volatile fossil-fuelled generation. Many customers seek a steady bill payment because it's easier to budget for and manage than a bill that varies by month. To the degree that renewable energy stabilizes the cost of an overall energy portfolio (or even just a customer's bill), that affects perceived affordability."
This paragraph has now been removed.
A section observing that technical studies have repeatedly found that high penetrations of variable generation sources can be integrated into the grid is now qualified with the following:
"However, these studies (particularly those examining high VRE levels) may often assume (or ignore) modeled conditions that could be difficult and/or costly to achieve in practice, such as a large transmission buildout that may face siting or other obstacles, ability of non-wind and solar plants to remain financially viable and thus available, institutional changes, or, for one study, synchronization of all three interconnections."
Response
Abigail Ross Hopper, president and CEO of the Solar Energy Industries Association (SEIA) issued a statement shortly after the release of the 181 page-report.
"While we are still reviewing the specifics of this study, it's been proven time and again that a diversified electricity mix is good for the overall system and poses no threat to the reliability of our nation's grid," she said. "On the contrary, solar and other renewables provide significant cost savings, relieve pressure on our nation's infrastructure and improve the grid's overall performance.
"We think it's essential that policymakers account for the many benefits solar energy offers and that they recognize that innovation is driving an accelerated move toward greater use of solar energy, which has the approval of 90% of all Americans. As an industry, we remain intently focused on providing affordable and reliable electricity to American families and look forward to working with Secretary Perry and his staff to ensure that our increasingly diverse grid continues to flourish," added Ross Hopper.
Exelon, a power provider with 34GW of generation capacity, including around 19GW of nuclear, praised the report saying it was "pleased that the Department of Energy has called for urgently needed energy market reforms as its first priority for the new FERC to address quickly. These reforms will help preserve clean energy sources and ensure critical American assets remain part of the mix, including baseload nuclear plants that provide more than 60 percent of our nation's emissions-free energy. We applaud the Department of Energy for their work…"
Advanced Energy Economy, which published its own parallel version of the study said it was pleased that low-cost gas had been identified as the main agent of change for the grid.
"But this report seriously overstates the challenges associated with new energy resources," warned Graham Richard, CEO of Advanced Energy Economy. "It also implies that certain power plants now losing out in the marketplace make an irreplaceable contribution to reliability and resilience, which is not the case.
"What is happening in our power grid is a natural process of technology progress and market competition," said Richard.
"Our nation's grid operators themselves have said they are facing no difficulty in managing an increasingly diverse set of resources, and that they will have no difficulty maintaining reliability as uncompetitive power plants inevitably retire," he added. "Distributed energy resources, energy storage, advanced grid technologies, demand response, and other advanced energy technologies are helping to make the electric power system more flexible, reliable, and resilient. When coal piles froze and coal plants failed in the Polar Vortex, it was wind power and demand response that kept the lights on."