A panel of finance experts speaking at InterSolar Europe have given news of the Tesla-SolarCity deal mixed reviews ranging from "silly" to "brilliant".
In a session on the US PV financing landscape, the panellists acknowledged the complexity of the stock-swap deal that would see Tesla acquire all outstanding shares in the largest residential solar firm in the US.
Tesla and SolarCity already work together via Tesla's stationary energy storage business. Tesla CEO and founder Elon Musk is cousin of SolarCity founders Lyndon and Peter Rive as well as chairman of SolarCity's board and a major shareholder.
"In some ways it seems like the perfect match: the industry is headed towards more distributed energy, distributed energy wants to be dispatchable, batteries do that, so it makes good sense from that standpoint," said Tom Tansy, chairman, SunSpec Alliance. "I wonder though if that's the message that's being sent here, or if these are two companies that simply need finance."
Credit Suisse analyst Patrick Jobain has already warned of "resistance" from Tesla shareholders, a position the panellists could sympathise with.
"It's still very far away, and whether people can execute it I don't know; as a Tesla shareholder I would be very disappointed because I thought I would have a pretty pure play and all of a sudden I get sort of diluted in my vision. I can see why people would be disappointed," said Edmée Kelsey, CEO of renewable asset management software firm 3megawatt. "But I wouldn't rule out that one day it could be a very good move, who knows.
"Whatever the market is saying, they don't always get it right. We all know there are some things that link the two companies together, which is why at a first glance it looks more of a defensive move than an aggressive move," added Kelsey. "But there might be some really interesting strategy behind it. There are arguments that yes it's better to be specialised, to have core competencies. But you see all the car companies looking into electricity – BMW I think is starting its own electricity company. So this fits with those trends. I see that there is logic."
Haresh Patel, CEO of asset management company Mercatus branded the deal "silly".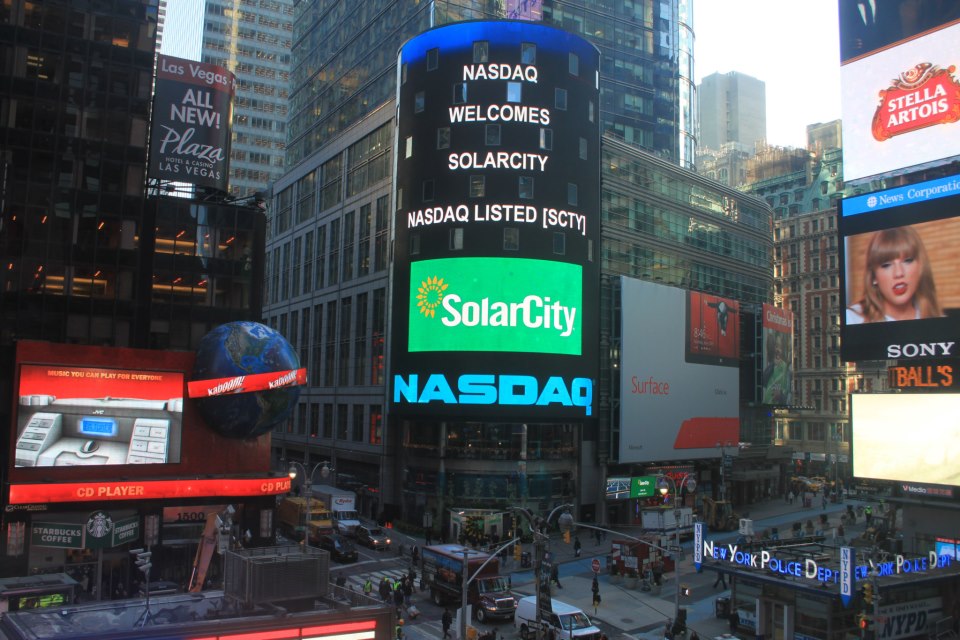 "Tesla's stock went down a lot. Vertical integration doesn't work. If you look at both companies' cost structures and the lack of profit, you can't bring two unprofitable companies together and think it's going to be successful. I just think it's silly."
Dirk Michels, a partner at the law firm Ballard Spahr suggested the companies could both clearly benefit.
"I think it's a brilliant move," he said. "First of all the financing costs for SolarCity will come down; they're going to have the backing of Tesla and its balance sheet and I have no doubt their balance sheet is increasing with the new Model 3 coming out.
"It depends on whether they [Telsa] are going to have production problems. But financing costs for SolarCity will go down. And we're going to see totally new products in the market. Who says you cannot have an energy lease where you have a combined car and solar and energy storage system all in one lease? I have two neighbours who bought a Tesla, and they don't have solar. Now SolarCity is going to be Tesla, they're going to have solar within the next year and a Tesla Powerwall," he suggested.
"I think it's a brilliant move."