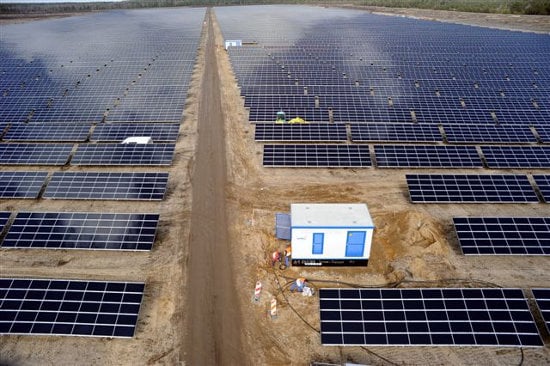 Leading solar thin-film manufacturer First Solar is to build a 200MW (AC) PV power plant for Georgia Power's REDI Program, using over half a million CdTe modules.
First Solar said that the project was in an advanced development stage with construction is expected to start in November 2018 and completed and commissioned in late 2019.
The 200MW Twiggs County, Georgia plant is part of a 525MW (AC) Request for Proposals for Georgia Power's Renewable Energy Development Initiative (REDI) and the largest stand-alone PV solar plant in the southeastern United States and the largest infrastructure project in Twiggs County.
Wilson Mallard, Director of Renewable Development for Georgia Power said, "Recently completed large-scale solar projects across Georgia are serving customers today, and the Twiggs County project will be the latest addition, allowing Georgia Power customers to benefit from cost-effective, competitive solar as part of our diverse generation mix."
First Solar did say whether the project would use its large-area Series 6 modules or its current Series 4 modules. Series 6 is expected to start volume ramping in the US in 2018 and in Asia in 2019. The scale of the Twiggs plant coupled to production timing suggests First Solar will deploy Series 4 modules.