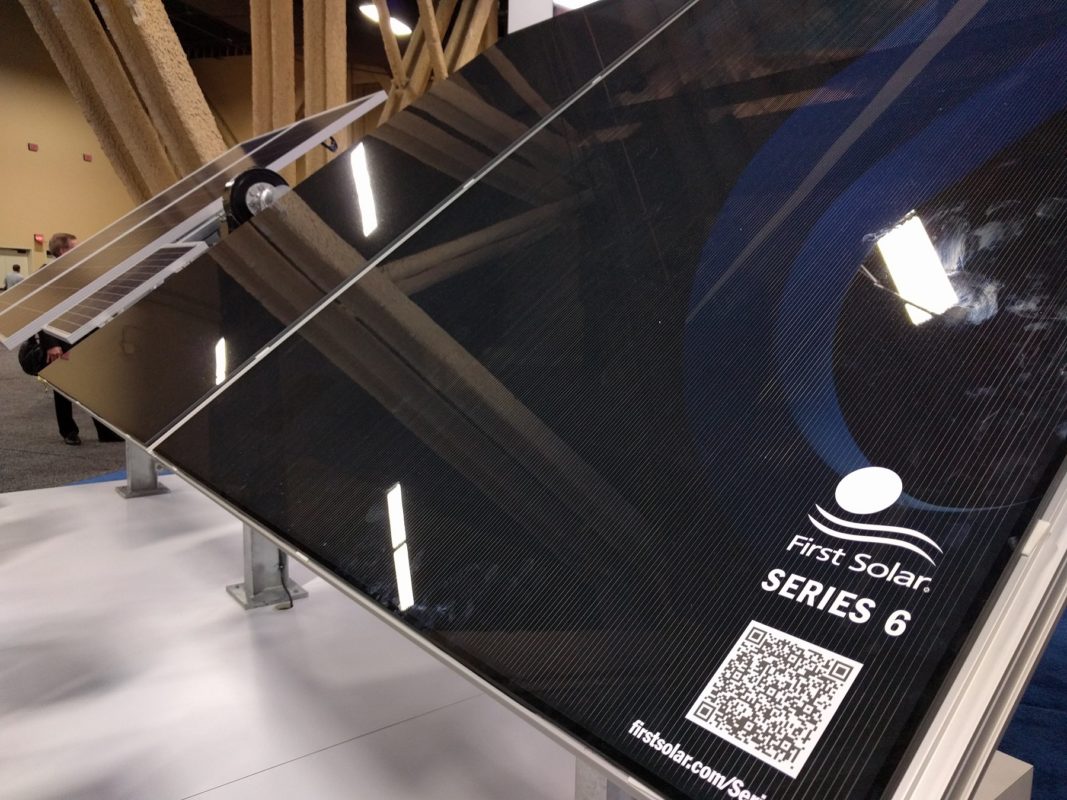 First Solar will wait for more clarity on the Section 201 case before deciding whether to extend production of its Series 4 modules, CEO Mark Widmar has told PV Tech.
The company plans to equip a dormant factory building in Vietnam to operate as the third production site for the larger format Series 6 modules. This offers the chance to continue Series 4 production in Malaysia while the Series 6 ramp continues in the US and Vietnam. In a recent earnings call First Solar said Series 4 production could run into 2018 and even through to the end of 2018 as demand for it remains strong.
"We need to best serve the needs of our customers but we also have to make sure that we don't do anything to jeopardize Series 6, which is by far the most competitive advantage product that we have and we don't want to do anything to compromise that," said Widmar at the SPI show in Las Vegas.
Any increase in demand for Series 4 as a result of the Section 201 trade case adding punitive duties to c-Si modules imported into the US, could evaporate if the case reached a premature conclusion. Widmar insists there is no desire to rush into short-term deals simply because they present themselves.
"To the extent that we are going to continue with Series 4, we need to have the right terms and conditions in the contract. If for any reason the contract were to be cancelled there has to be some advancements we receive on the front end to protect our interests because we don't want to commit to running a production line and then in the middle of that find out that the demand has gone away.
"All the clarity on those items will come in the next few months. The 201 case determination on whether there has been injury or not could create an inflection point that would potentially pivot some of that demand for Series 4," said Widmar. "Then later in the year there would be a determination of what a remedy could be and then finally the President makes the final decision, which is targeted for some time in January. But across that entire continuum a lot can change and I don't want to make any commitments to our customers or our shareholders until we have more clarity on how that plays out and what potential implications it could have around the underlying demand we receive for Series 4."
With the company's long-term strategy inextricably linked to the Series 6 roll-out, Widmar stressed that it will remain the priority, regardless of what happens.
"It won't impact Series 6 at all. Series 6 demand is strong on its own merits. Series 4 would only be an opportunistic play to serve our customers should there be an impact from the 201 case," he said.