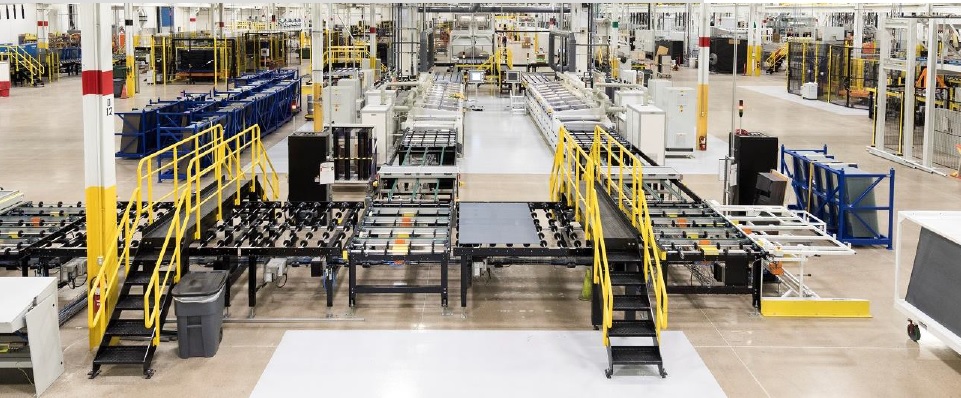 Leading CdTe thin-film PV manufacturer First Solar may be benefiting from increased demand for its modules from utility-scale customers in the US, which has resulted in the announcement of a new 1.2GW Series 6 module production plant, yet bookings in Europe are fast approaching 1GW.
First Solar management noted in an earnings call to discuss first quarter financial results that the company had booked 580MW of module supply orders across Europe, notably Turkey and France in the last 12 months and more than 350MW was booked in the first quarter of 2018.
First solar is benefiting from its low-carbon manufacturing footprint which is a stipulation in French Government tenders.
Series 6 module bookings boom
However, it was the continued increase in bookings for its new large-area Series 6 modules that stood out in the first quarter of 2018, although so did the recognition that it was suffering from module assembly bottlenecks and so Series 6 supply in 2018 could be at the low end of its expected range. The first volume manufacturing of the modules occurred in early April, 2018 from its 600MW Ohio fab, although certification was taking longer than expected.
Management noted that in the two months it had have contracted a further 2GW of module supply bookings, meaning total year-to-date bookings had reached 3.3GW. In total, First Solar has secured 10.6 GW of future shipments.
"The largest single booking among the recent deals we have signed is a 750 megawatt module supply agreement with a leading U.S. developer," noted Mark Widmar, CEO of First Solar in the earnings call. "Combined with a separate agreement signed last year, we have now contracted with this customer for over 1.2 gigawatts of module deliveries in 2019 and 2020.
The company noted that the largest increases seen in bookings had come from the US and Asia-Pacific region and that overall, more than 6GW of mid- to late-stage bookings opportunities had deliveries in 2020 or later.
Financial results
First Solar reported first quarter 2018 sales of US$567 million, an increase of US$228 million from the prior quarter. This was primarily due to the sale of international projects in India and Japan and the sale of its Rosamond project in the US.
Gross profit margin was 30.5% in the reporting quarter. Cash and marketable securities at the end of the first quarter decreased slightly to US$2.9 billion from US$3.0 billion at the end of the fourth quarter as the company increase capital spending for new Series 6 production plants.
The company also noted that it had lowered its 2018 net cash guidance by US$100 million, due to the higher capital expenditures for additional Series 6 capacity.
Operating income in the quarter was US$74.3 million, compared to a negative income of US$35.1 million in the previous quarter.