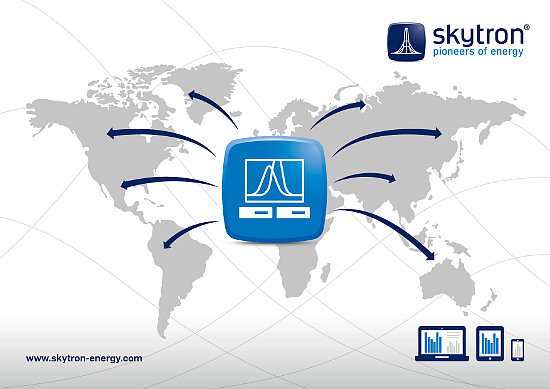 Leading CdTe thin-film producer First Solar has sold its PV power plant monitoring, control and supervision systems subsidiary, skytron energy to German business management firm, Liberta Partners. Financial details were not disclosed.
During a previous conference call to discuss second quarter financial results, Mark Widmar, CEO of First Solar noted that it was exploring opportunities to sell its O&M business unit, skytron energy. First Solar acquired skytron energy from AEG Power Solutions in 2014 for an undisclosed sum.
"The evolution of our module form factor combined with the lower line of system projects in 2017 implies a reduced need for internal EPC services and requires a reduction in our EPC workforce," noted Widmar at the time.
"skytron energy's global footprint and technical track record make it a solid investment that fits well into our strategy of acquiring enterprises with strong growth potential," said Dr. Peter Franke, Partner of Liberta Partners. "Its portfolio of products, services, and solutions make it a critical link in the solar energy value chain, allowing Liberta to gain a foothold in an exciting and growing industry."
Liberta Partners said in a statement that 'all strategic decisions will be made together with the skytron energy management and future investments will focus on the company's flagship products such as the SCADA software 'PVGuard'.
"With Liberta Partners, we have found a responsible investor, enabling skytron energy to further develop its range of innovative, high-quality monitoring systems solutions." said Stephan Raulin energy. "We expect the acquisition to be immediately accretive so that skytron energy cannot only maintain but expand its position as the worldwide technical leader in its sector."
First Solar reports third quarter 2016 financial results later today.