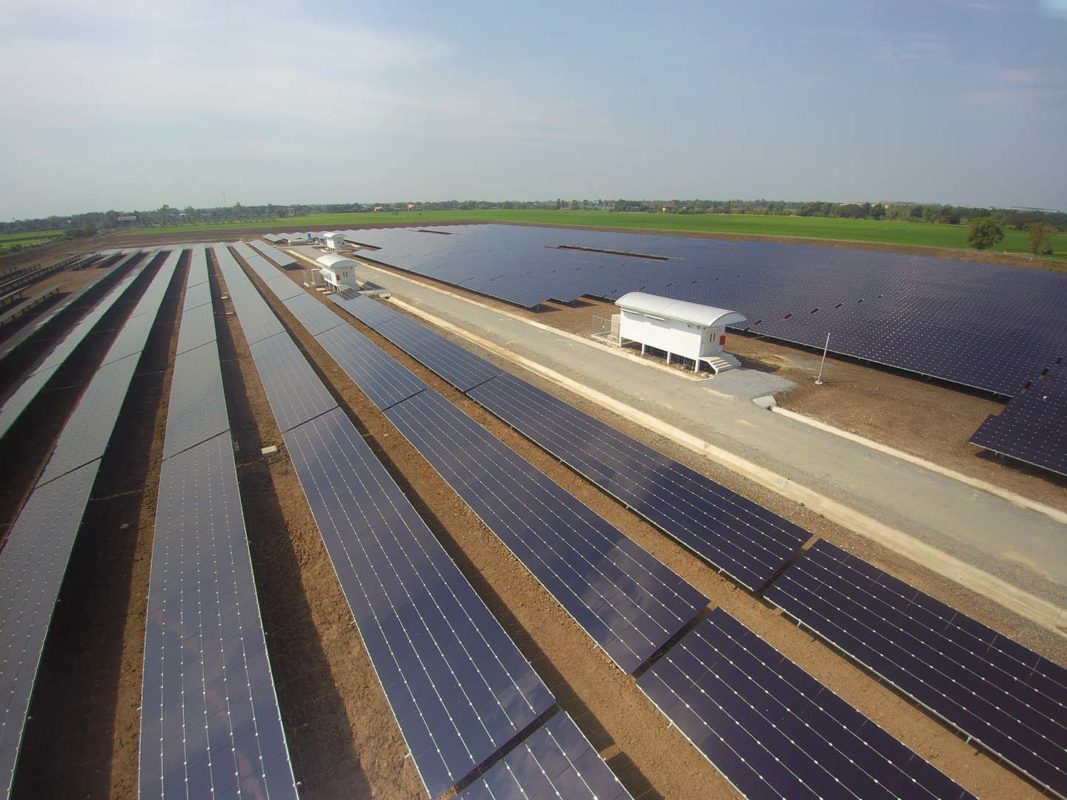 UPDATED: Leading thin-film PV manufacturer First Solar raised both shipments and revenue expectations for 2017 after reporting net sales of US$623 million in the second quarter of 2017, down from US$892 million in the previous quarter.
In the previous quarter, First Solar had increased sales guidance by US$50 million to a revised range of US$2.85 billion to US$2.95 billion for the full-year. In reporting second quarter results, the company increased sales guidance again to a range of US$3.0 billion to US$3.1 billion, setting the company up for a strong second half to the year.
The would also be supported by less capital expenditure than previously guided, indicating better than expected demand for Series 4 CdTe thin-film modules that could have slowed the planned migration to Series 6 large-area modules.
"We executed well in the second quarter with solid non-GAAP earnings of $0.64, record quarterly shipments of nearly 900MW dc and bookings of 1.5GW dc since our last earnings call," said Mark Widmar, CEO of First Solar. "We are encouraged by the continuing strong demand for our Series 4 product and are focused on meeting our customers' current needs. At the same time, our efforts to ensure the manufacturing and market readiness of Series 6 remains our highest priority. With the first Series 6 equipment being installed at our Ohio factory, and an increasing number of mid-to-late stage Series 6 bookings opportunities, we are pleased with our progress thus far."
First Solar also increased full-year module shipments from previous guidance of being in a range of 2.4GW to 2.6GW to a higher range of 2.6GW to 2.7GW. Module shipments in the second quarter were around 900MW. Module shipments in the first quarter of 2017 had been around 400MW.
Manufacturing update
Greater flexibility to Series 4 continued production, due to customer demand, noted Widmar in the earnings call. Series 4 demand compared supply through 2018 when Series 6 takes over means the company only has 350-400MW of series 4 supply through transition series that has not been allocated to customers. Series 4 total supply was put at 3.6GW to 3.8GW.
Management confirmed that it was planning to complete and fit-out its facility in Vietnam that was mothballed several years ago without ever starting production. The new facility will be used to expand capacity of its Series 6 modules.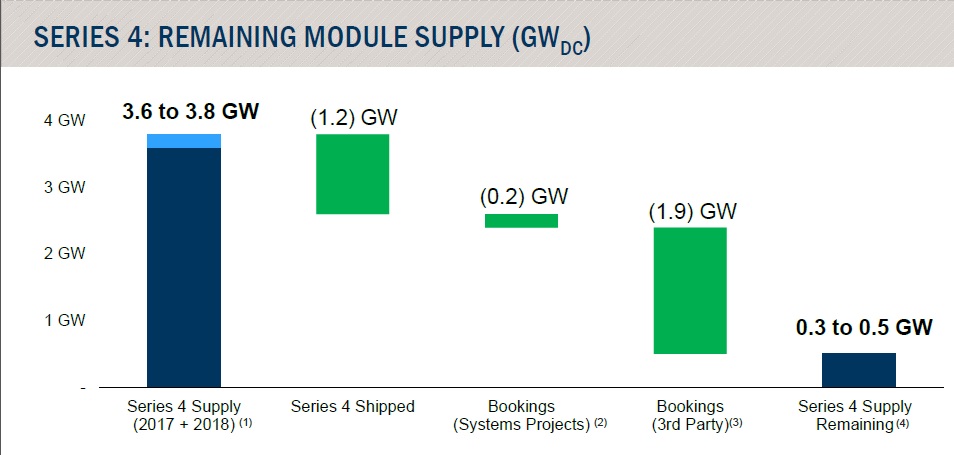 First Solar also noted that it expected 'Front End' Series 6 production tools at its Ohio plant to be operational in the fourth quarter of 2017 and volume production started in the second quarter of 2018.
In Malaysia, first Series 6 'Front End' lines would be operational the second quarter through third quarter of 2018 with volume production from the third quarter through fourth quarter of 2018. Management noted that by the end of 2018 it would have around 1GW of Series 6 production capacity.
The Vietnam facility would be the third Series 6 facility and would act as a buffer to demand for Series 4 being produced at one of the Malaysian facilities, instead of the Vietnam facility being the fourth facility making Series 6 modules.
By 2019 First Solar is expecting to have just short of 4GW of total capacity.