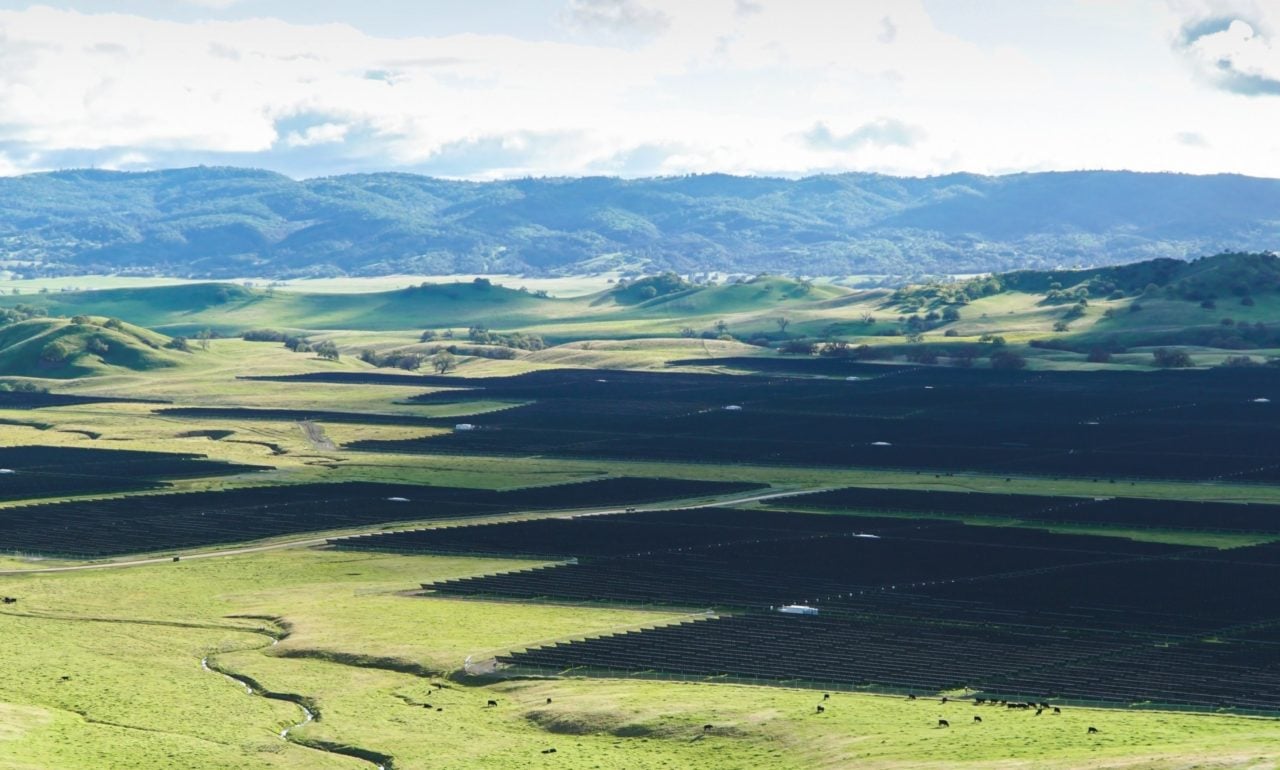 The 280MW California Flats project has reached commercial operation, with First Solar's large format Series 6 modules sending power to the grid for the first time at this scale.
The site was developed by First Solar before asset management firm Capital Dynamics bought it in August 2017.
"The California Flats Solar Project is also the first to feature our innovative Series 6 PV module technology, which is setting the standard for affordable and cleaner renewable energy," said Troy Lauterbach, senior VP of EPC and Energy Services for First Solar. "We are thrilled to partner with Capital Dynamics and Hearst to deliver on a shared commitment to building a sustainable energy future," he added.
The site is part of the Hearst cattle ranch, which provides beef to Whole Foods.
Power from the site is sold to utility and commercial customers under two long-term power purchase agreements (PPA).
"The California Flats Solar Project helped us meet our goal of finding a sustainable solution to keep the 73,000-acre Jack Ranch intact as a historic working cattle ranch using traditional and time-proven ranching methods for our grass-fed Hearst Ranch Beef program," said Steve Hearst, Vice President and GM of Hearst Western Properties.
"Countless hours have been invested by Hearst and our partners in bringing this sizable, complex project to fruition and ensuring it operates seamlessly with our cattle operation and ranch environment," he added.