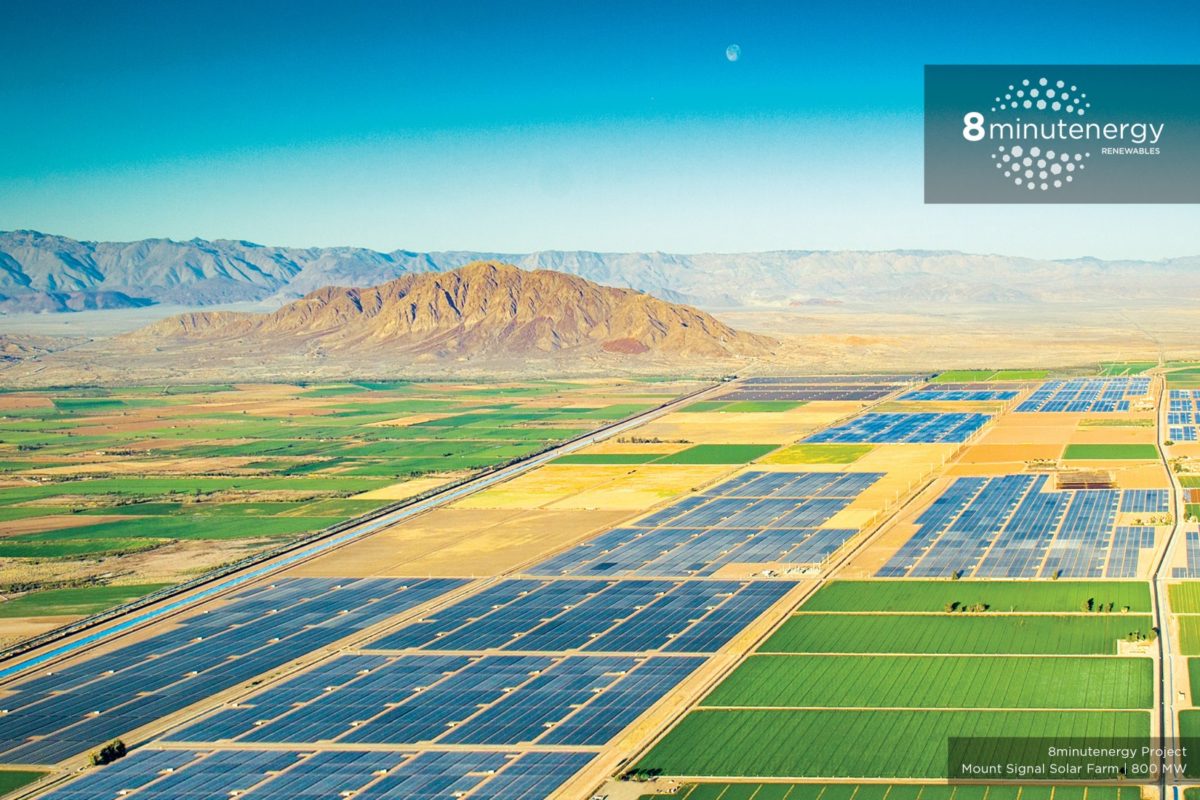 The first two phases of California's Mount Signal 3 (MS3) project are now online, according to developer 8minutenergy renewables.
The 328MW project is part of the ~800MW Mount Signal cluster. The first 266MW (Mount Signal 1) was completed by 8minutenergy in May 2014. MS3 is expected to reach full commercial operation by the end of 2018.
"This project is important to the Imperial Valley's future given the amount of abundant and reliable solar power that will be delivered to the region for decades to come," said Martin Hermann, CEO and founder, 8minutenergy.
The project was acquired around one year ago by Capital Dynamics with 8minutenergy retained to see the plant to fruition.
Mortenson Construction is providing the engineering, procurement, and construction (EPC) services. The project is using First Solar Series 4 modules and NEXTracker's NX Horizon trackers. A power purchase agreement is in place with Southern California Edison.