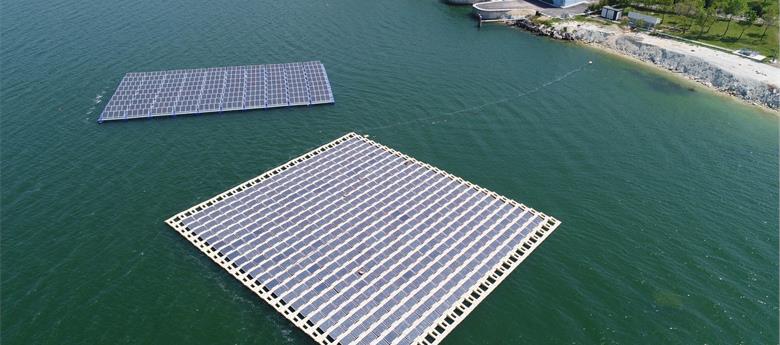 Etihad Esco is set to develop and install floating solar PV systems after being awarded a contract by Dubai Electricity Water Authority (DEWA).
Ali Al Jassim, CEO of Etihad Esco, said: "The installation of solar PV systems at DEWA water reservoirs comes under the implementation of the vision of the Vice President, Prime Minister and Ruler of Dubai, HH Sheikh Mohammed bin Rashid Al Maktoum, to transform Dubai into one of the most sustainable cities in the world.
"The solar PV systems will promote sustainable development, which will reinforce the UAE's position as one of the most advanced countries for alternative energy," he added.
Esco said the installation of systems on DEWA's water reservoir will add to Dubai's solar power energy mix and reduce the emirate's carbon footprint.
Dubai's Clean Energy Strategy aims to provide 75% of its total output from clean sources by 2050. The target is set to build from 7% by 2020 and 25% by 2030.
Christos Mimikopoulos, executive director of Solar, Etihad Esco, said the company is committed to the social, economic and environmental development of the UAE. The company estimates that the total installed capacity of solar PV systems on water reservoir could reach up to 60MW (peak).
The Middle East has opportunity for floating solar projects with the potential to offer solutions for powering areas with limited land.
Dubai Carbon told PV Tech: "Floating solar panels are at an early stage of development in the Middle East".
The amount of dust collected by PV panels can be challenging for projects in desert climates.
It added: "Given the lack of substantial development of such solutions in the region though, the impact on operation & maintenance and soiling can only be speculative, and will have to be studied further."
There has also been a spate of announcements in 2017 for floating solar projects across Europe and Asia.