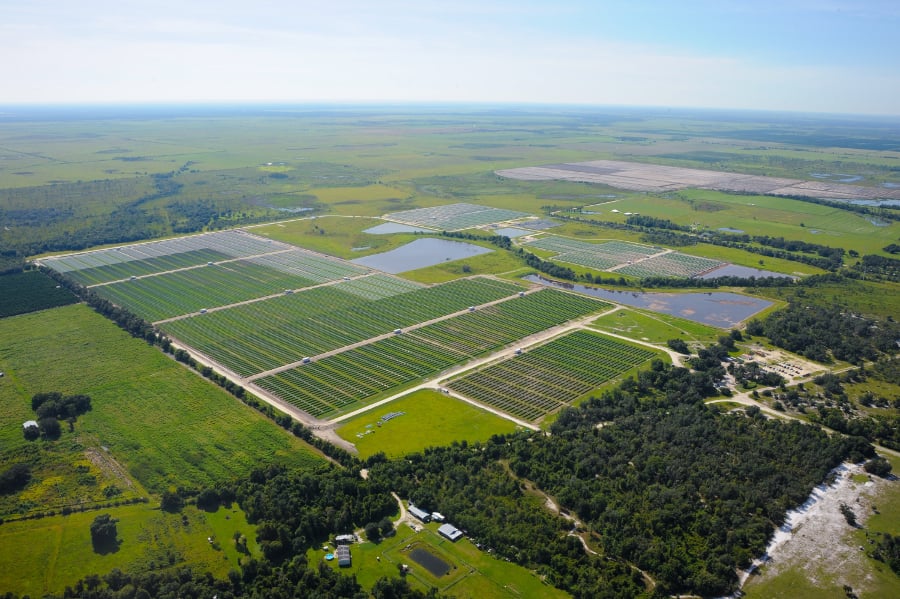 Florida Power & Light Company (FPL) has broken ground on four PV plants totalling nearly 300MW.
The 74.5MW sites are located in St. Lucie, Miami-Dade, Volusia and Columbia counties. The four projects will be operational in early 2019 at a time when some US developers are being forced to delay or renegotiate the terms of contracts as a result of Trump's solar tariffs.
The company's existing PV capacity is more than 935MW. Florida is expected to be second only to California in terms of solar power development in 2018.
"Florida is leading the nation in implementing solar energy affordably," said Eric Silagy, president and CEO, FPL.
"FPL is among the cleanest energy providers in the nation not because of governmental mandates or requirements, but because we've been committed to making smart investments in clean energy technologies for years," he claimed. "And we've proven that it's possible to be both clean and reliable while keeping our customers' electric bills among the lowest in the nation," he added.
FPL's parent company, NextEra, has teamed up with JinkoSolar to assemble modules in Florida as part of a 2.75GW supply deal agreed in March.