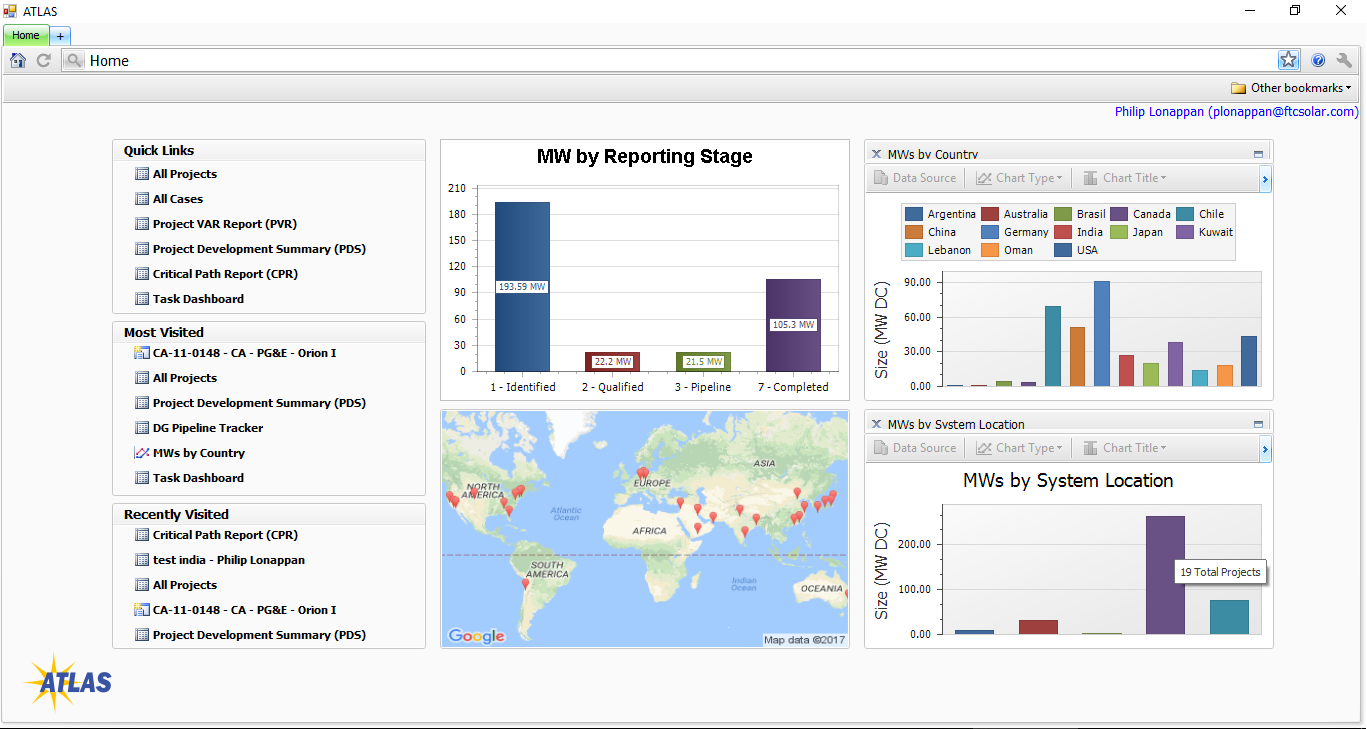 FTC Solar, Inc. announced the release of its proprietary Atlas portfolio management software solution. Atlas, formerly known as SAM (Solar Automation Module) provides developers and asset owners with a "one stop shop" solution to manage all solar projects on one centralized platform.
Problem
Solar PV developers and asset owners need one centralized source of 'truth' for project documentation, stage gate approval processes, and financial reporting that provides detailed reporting options that provide insight into individual projects and an overview of the entire portfolio.
Solution
Atlas spans the entire solar project life cycle, from an identified opportunity through project completion and O&M. The software platform allows the user to organize and manage their project portfolio around all critical reporting and tracking functions. Atlas includes program management, financial reporting, and data management modules that enable clear, consistent project execution from early stage development through commercial operation. To enhance efficiency for solar developers and owners, the Atlas portfolio management solution is highly flexible. Atlas can be customized to suit each customer's unique needs. The platform can integrate with existing accounting and reporting systems and can support data import from multiple data sources.
Applications
PV power plant project life cycle management.
Platform
Atlas is available on hosted FTC Solar servers or can be delivered locally on customer managed infrastructure. Atlas spans the entire project life cycle from an identified lead through pipeline, backlog and construction, to project completion and O&M Organizes projects in critical areas: project scheduling/task management, budgeting, cash flow forecasting, demand planning for modules/inverters/structures, and asset management. Project document repository with version control and quick custom reports generation is provided.
Availability
FTC Solar's Atlas portfolio software is available for demonstration and free trial.