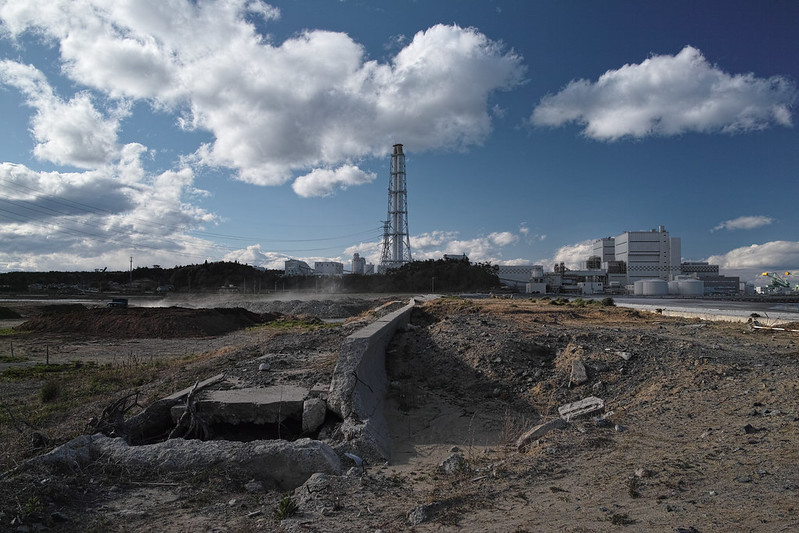 Agricultural land devastated by the nuclear disaster and earthquake in Fukushima prefecture will be transformed into a major 600MW energy hub comprising 11 solar and 10 wind power plants, according to local reports.
Tokyo-based financial news outlet the Nikkei Asian Review reported on Sunday that the state-owned Development Bank of Japan and private lender Mizuho Bank are among a number of financiers that have prepared a line of credit to cover construction.
The project, which is allegedly scheduled to be finished by March 2024, has an estimated price tag of JPY300 billion (US$2.75 billion).
According to Nikkei Asian Review, the government also intends to build an 80-km-wide grid to connect the generated power with the transmission network of the Tokyo Electric Power Company, at an estimated cost of JPY29 billion (US$266 million).
The electricity will reportedly serve Tokyo, about 250 kilometres south of Fukushima prefecture.
A Fukushima government official told Bloomberg on Monday that it will contribute JPY30 billion (US$275 million) in subsidies to the clean energy project and that the first solar plant will "probably" be a 20MW installation in Minamisoma city.
Farmland in the Fukushima prefecture, in Japan's northeast, was devastated by radiation from the Daiichi nuclear accident in early 2011, when a 15-metre, earthquake-prompted tsunami caused nuclear reactor meltdowns. With casualties topping 4,000, it was the most dangerous nuclear accident since Ukraine's Chernobyl in 1986.
The Nikkei Asian Review's report notes that "population outflows" continue in mountainous areas of the prefecture today.
The now-disabled nuclear plant was run by the Tokyo Electric Power Company and provided power to Tokyo.
Fukushima has a target to produce enough renewable energy to supply 100% of the energy demand in the prefecture by 2040, according to a revitalisation plan published by the prefecture government in March. That plan set aside a more modest JPY38.2 billion (US$350 million) for new industry creation, including the "promotion of renewable energy."
At the time of publication, the Fukushima prefectural government had not responded to PV Tech's requests for comment, confirmation or elaboration on the reports.