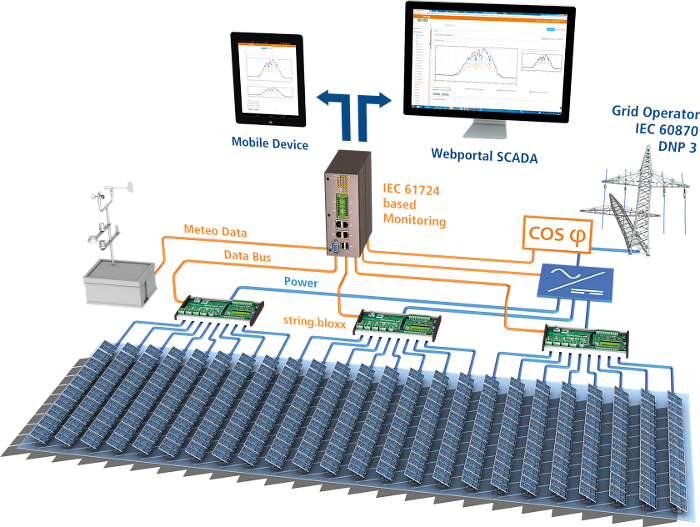 Monitoring and instruments firm Gantner Instruments Environment Solutions said had been chosen to provide full monitoring services for four PV power plants in Egypt, totalling 230MW.
Gantner noted that after completing on schedule the commissioning of the 64.1MW Egyptian Benban solar power plant in December 2017, the company had been contracted to by the client to provide the complete monitoring system for the next three PV power plants in the Benban complex with a planned capacity of 166.5MW.
The company is deploying its inverter independent 'datalogger Q.reader' and Power plant controller (PPC) technology, which is a scalable modular design that is said to allow the control up to 100MW by one Q.reader system.
The PPC was said to fulfil the requirements of the Solar Energy Plants Grid Connection Code, in addition to the Egyptian Transmission Grid Code (ETGC). Also grid communication to the Egyptian Electricity Transmission Company (EETC) is based on the IEC 60870 standard.
Gantner also noted that the DC Combiner boxes were to monitored by Gantners latest string level monitoring devices 'string.bloxx,' which were said to provide current measurements that were 10 times more accurate compared with competing monitoring solutions, and in harsh environments such as Egypt, were said to not be susceptible to temperature variance.
Meteorological data such as solar irradiance, ambient temperature, module surface temperature and wind parameters will be monitored according to IEC 61853 standard, according to the company.