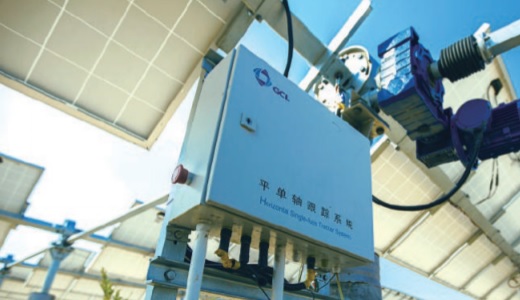 'Solar Module Super League' (SMSL) member, GCL System Integration Technology (GCL-SI) doubled overseas PV module shipments in 2018, while seeking a target of shipments outside of China of 80% in 2019, according to its recently published 2018 annual financial report.
GCL-SI reported overseas PV module shipments of 2.3GW in 2018, a 52.9% increase over the previous year and accounting for a 4% global market share, according to global PV module installations topping 105GW in 2018, reported by BNEF.
The company highlighted that it was operating in around 40 countries and regions in 2018. GCL-SI said that important low-risk high installation regions of attention in 2019, would be Western Europe, Japan and South Korea, while making further investments in a growing number of countries to meet its overseas shipment targets.
Production of high-efficiency p-Type cast mono and multicrystalline solar cells would be steadily increased at facilities in Vietnam and at its China subsidiary, Xuzhou Xinyu Photovoltaic Technology Co in 2019.
Financials
Despite the increase in overseas module shipments, GCL-SI was not immune to the impact of the China 531 New Deal, which effectively limited utility-scale and Distributed Generation installations in the country as well as new US tariffs.
GCL-SI reported 2018 revenue down 22.5% in 2018 to approximately RMB 11.1 billion (US$1.65 billion), down 23% from RMB 14.44 billion in the previous year.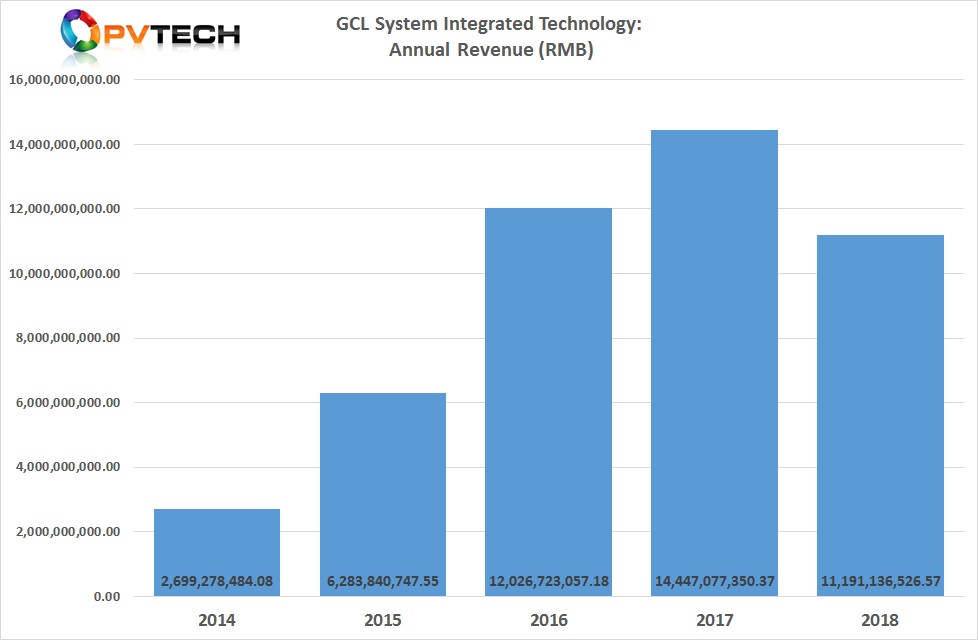 The weaker end-market demand in China led to product ASP declines globally, lowering overall revenue.
GCL-SI reported a small net profit of RMB 34.9 million (US$5.2 million) in 2018, a 89.16% increase from the previous year. The turning of a small profit was primarily due to financial management control strategies, such as accounts receivable, inventory turnover and overall production cost management. R&D spending was also capped at around the previous year spending rate of US$14.05 million.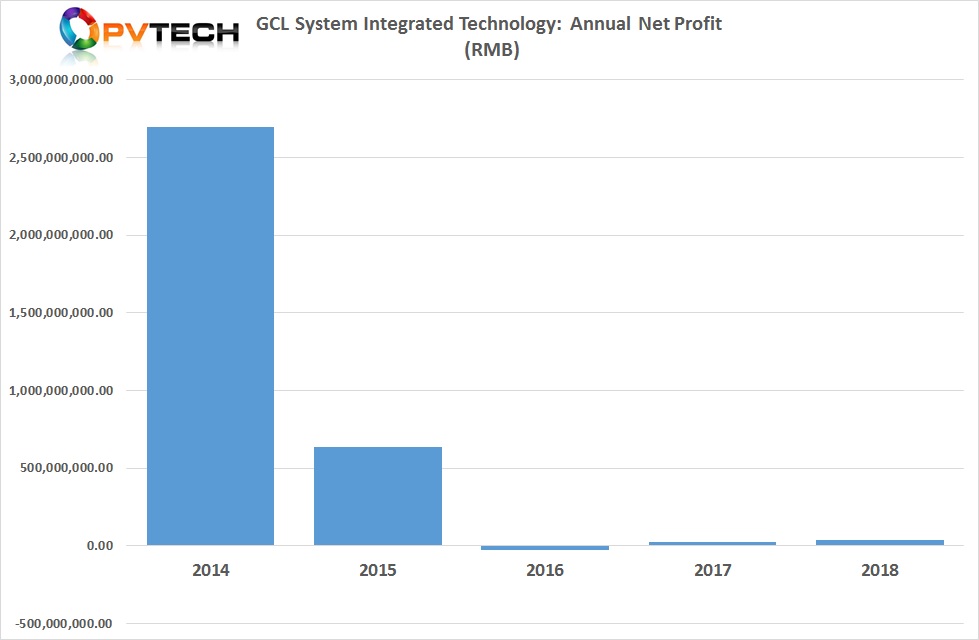 On a quarterly basis, GCL-SI rode a rollercoaster of revenue generation in 2018. Peak revenue was in the second quarter, notably as major utility-scale projects in China were completed. Increased overseas shipments and sales, coupled to efforts on accounts receivables, provided the second revenue peak in the fourth quarter.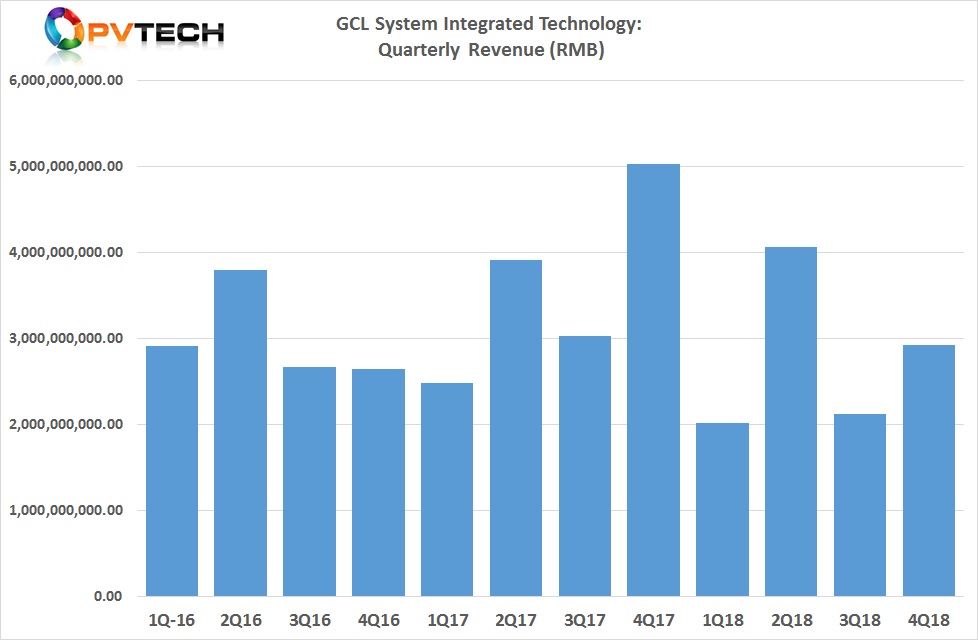 The company was only profitable in these two peak revenue quarters. Greater focus on overseas sales could positively impact quarterly revenue and operating profits in 2019 as less dependence place on the China market, which is still without a new support mechanism in place for utility-scale and DG markets.