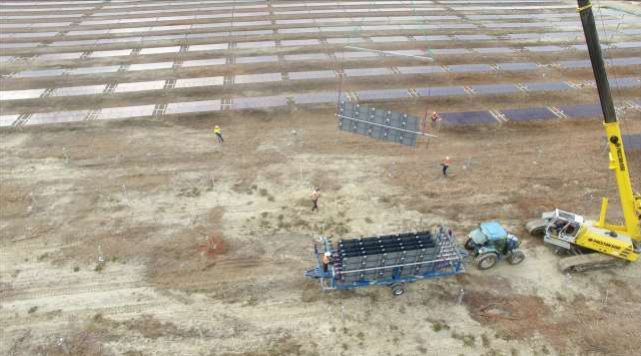 Genex Power has secured AU$175 million (US$117 million) of debt to finance a new 50MW project and refinance an existing 50MW plant in Australia.
The developer will push the new debt line towards financing the construction of the 50MW Jemalong Solar Project in New South Wales and refinance its existing debt facility used for the Kidston Solar One project in Kidston, North Queensland.
That refinancing facility has been sealed with a trio of banks including DZ Bank, prolific solar financiers Nord LB and Westpac Banking Corporation.
Genex said the refinancing of Kidston Solar One, which was energised late last year, was on "more advantageous financing terms" that were secured on the back of it now being regarded as lower risk.
Furthermore, in combining the financing of the built asset with the construction financing of Jemalong, that project was able to be financed on a fully merchant basis.
Jemalong is now expected to be operational from Q4 next year.
Genex noted that merchant revenues for generators in New South Wales stand to be more attractive in the coming years owing to a number of significant generation plant shutdowns. This is to provide Genex more flexibility over the power purchase agreement it secures for Jemalong.
Despite Australia maintaining a reputation as a hotspot for solar and storage investments, earlier this week the country's Clean Energy Council warned of a "dramatic slide" in new project financing, amidst grid access issues and concerns surrounding future clean energy targets and support frameworks.