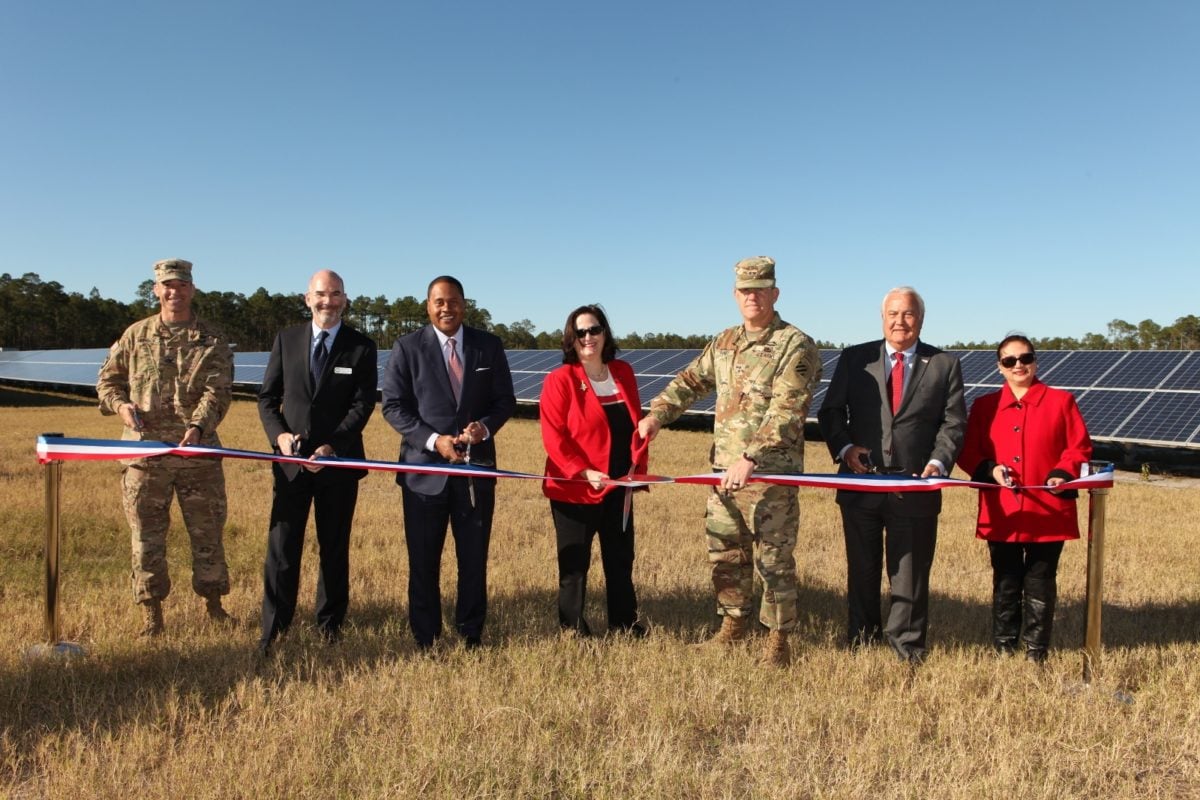 A new 30MW solar PV facility at Fort Stewart was inaugurated by representatives from Georgia Power and US army officials last week. The project marks the fourth large-scale solar project that was produced in collaboration with the US military in Georgia.
The US$75 million Fort Stewart facility spans more than 100 hectares and utilises around 139,200 PV modules.
It joins Georgia Power's project pipeline that is comprised of more than 150MW of solar generation spread across five projects. In fact, construction of the fifth solar project is currently underway at the Marine Corps Logistics Base in Albany.
"Completing the third and final installment of our collaborative 3×30 solar programme with the US Army is a tremendous accomplishment for our company and our customers who will benefit from this energy source," said Norrie McKenzie, vice president of renewable development for Georgia Power. "Since we announced these projects in May of 2015, the Army has been a steadfast partner and truly recognizes the importance of renewable energy for the base, the community, the state and the country."
Georgia Power has also outlined a new initiative to develop up to 1.6GW of new renewable generation by 2021.