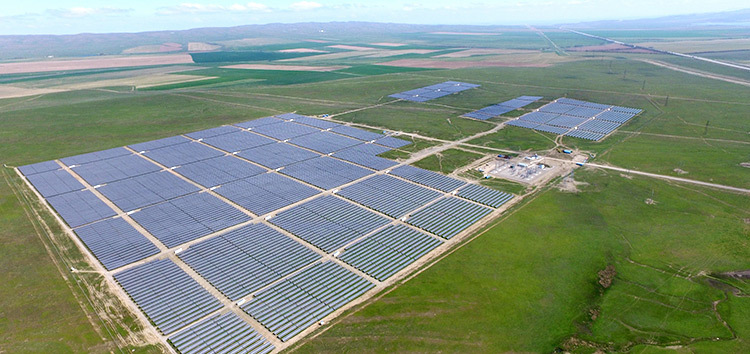 Germany's Green Energy 3000 has started building a utility-scale project in Kazakhstan, with plans to wrap up works by the end of the year.
The ground-breaking of the 50MW Chulakkurgan plant in south Kazakhstan earlier this month was attended by banks, financiers and Shymkent region officials, Green Energy said this week.
Design of the project kicked off in 2016, with PPAs signed last December. The plant, planned at a 60-hectare site in the Kazakh steppes, will be linked to the grid via a yet-to-be-built 110kV line.
Based on statements earlier this year, construction of the project was meant to get underway in March 2019. In January, Green Energy said it was working to deliver the project despite "local challenges".
For Green Energy, the Kazakhstan push sees it diversity beyond its initial home turf of Germany but also France, where it owns the 5MW Chassenard solar plant.
The project is one of many marking progress in Kazakhstan's solar ecosystem, which is said by IRENA to have peaked 200MW in capacity last year.
PV plays in the Central Asian state have greatly benefited from concessional funding. The Climate Investment Funds initiative alone has backed 85% of existing capacity, according to BloombergNEF.
Highlights to date include Goldbeck's up-and-running 100MW plant, an EBRD-backed 30MW solar project, Hevel's 100MW scheme and a 128MW duo Total Eren started building this month.