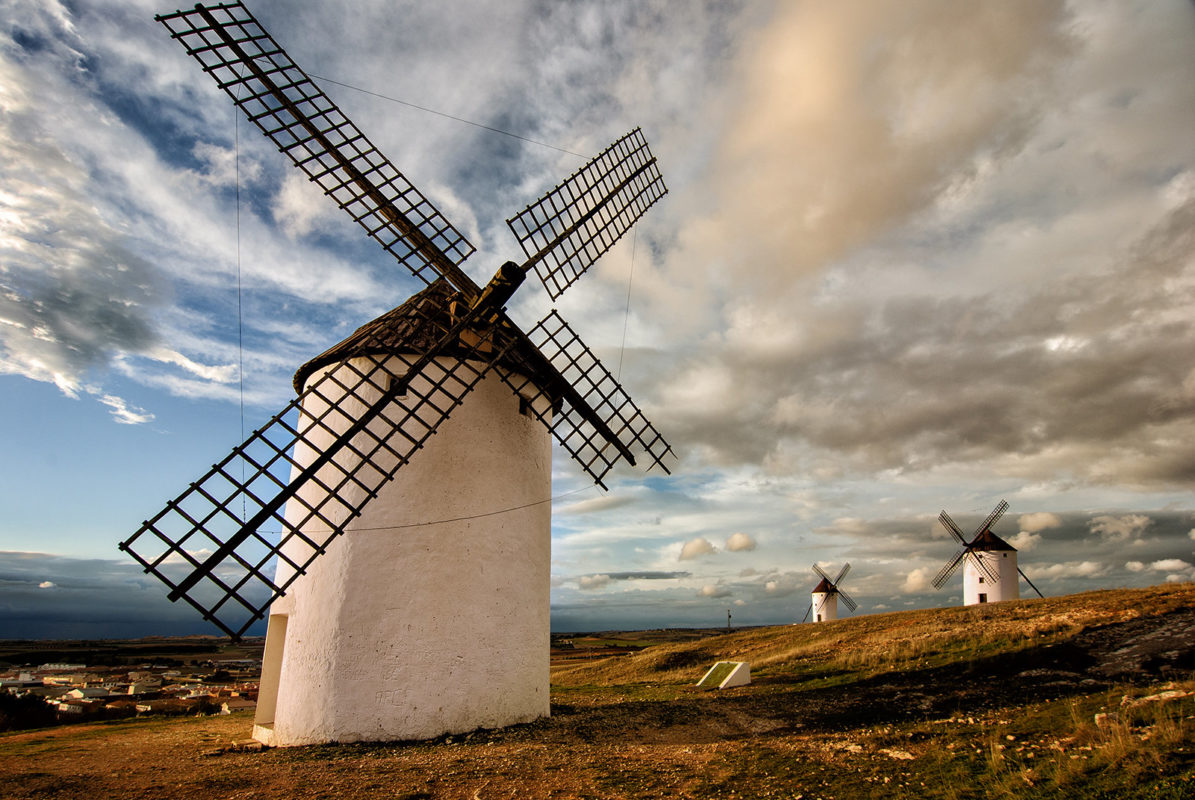 Yet another foreign player has turned to Spain to stage a subsidy-free solar debut, bringing a newcomer to a bustling utility-scale pipeline in the Southern European state.
On Wednesday, German firm Athos Solar said its 40MWp unsubsidised solar project has broken ground in Castilla-La Mancha, a region directly to the south of capital Madrid.
In a statement, Athos explained construction got underway in late October – the 90-hectare greenfield site lies near the city of Albacete – and should take six months to conclude.
The 105,000-module PV installation is slated for grid-linking next spring and should, once operational, produce 80GWh of electricity every year.
The plant, Athos said, will boast monocrystalline modules and single-axis trackers. It will be linked to the grid via a 132kV transformer substation, moving to a 400kV counterpart at a later stage
First project in Spain, first subsidy-free venture
For Heidelberg-based Athos – the developer of a 150MW solar portfolio in the UK and Germany since its founding in 2009 – this is both its first project in Spain and its first subsidy-free venture.
Christian Linder, the firm's managing director, said the mix of tumbling solar costs with Spain's high irradiation levels make PV plants a "very good, sustainable" investment decision in the country.
The firm explained that the plant's revenues will come from either a power purchase agreement (PPA) or through direct sales to market. The returns will be "attractive" either way, Athos said.
According to Athos, the project will feature a 75-hectare environmental protection area, with actions implemented on biodiversity conservation and reforestation.
The firm said this week it secured the project's rights in spring 2019, with plans to seek institutional investor buyers to sell the plant to once it has been commissioned.
Politics and construction delays mar Spain's solar boom
Athos' first solar move in Spain may be the first of a series. The firm explained it is "currently in discussions" to acquire further solar project rights in the Southern European state.
The Heidelberg group linked its faith in Spain's solar prospects to the country's long-term clean energy targets, including a goal to reach fully renewable power generation by 2050.
The plans – including a 37GW-by-2030 installed PV capacity target and support to self-consumption – are being hindered by political deadlock, with four general elections in as many years.
Like Athos, many foreign developers are opting to sidestep government support altogether. From BayWa r.e.'s to Renovalia's, subsidy-free ventures are becoming increasingly commonplace.
As recently analysed by PV Tech, those contracted under Spain's 2016 and 2017 auctions to deploy gigawatts' worth of projects are struggling to hit construction deadlines, set for 2020.