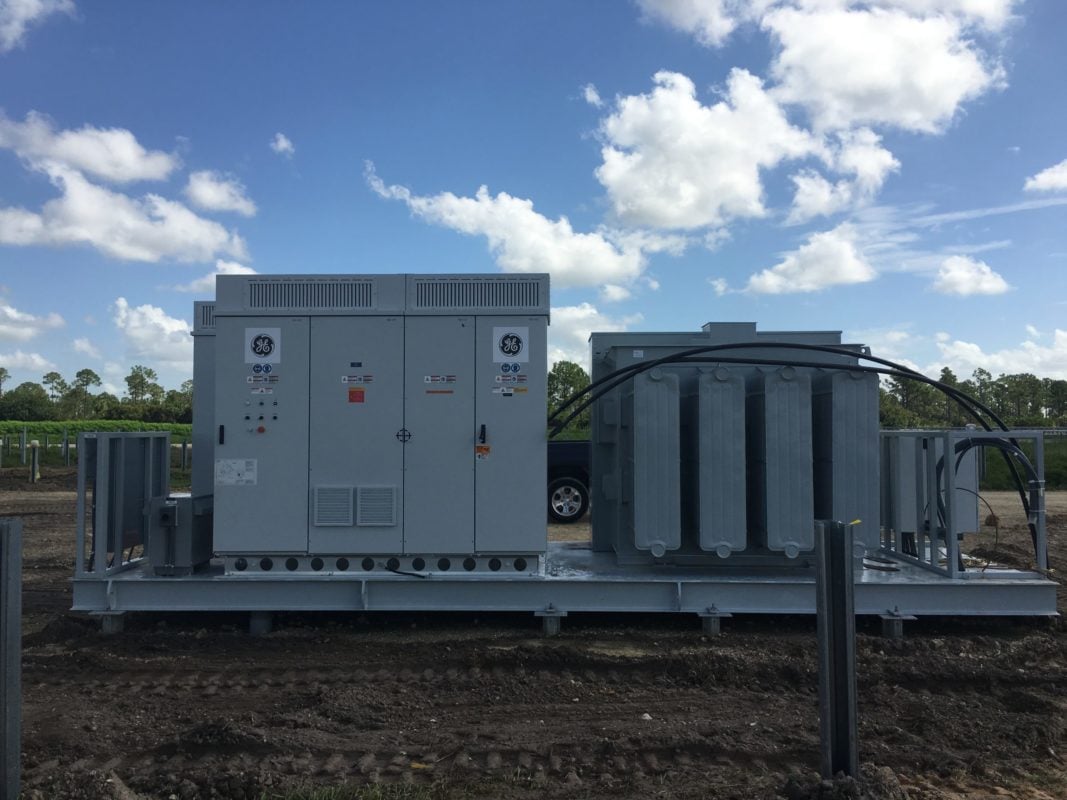 GE Power Conversion is introducing Silicon Carbide (SiC) technology into its next-generation 1500V PV inverter product line, bringing increased power conversion efficiency to the PV industry. The LV5+ Solar Inverter is the first multi-MW, utility scale inverter based completely on SiC technology and has an efficiency rating of 99% weighted EU and is being showcased at Solar Power International 2016. GE was the first to launch the 1,500V inverter technology in 2012 which has helped customers to reduce the cost of energy through a more efficient farm layout, saving up to 3% in capex and up to 15% in opex.
Problem
PV project developers, EPCs and power plant owners continue to demand greater reductions in the LCOE (Levelized Cost of Electricity). The growing adoption of 1500VDC systems, in themselves a major cost saving are expected to drive demand for higher efficiencies, less power losses and improved opex.
Solution
Silicon Carbide (SiC) enables more efficient solar inverters. GE's LV5+ Solar Inverter has an efficiency rating of 99% weighted EU which allows for higher annual energy production, when compared to today's traditional inverters. Higher part load efficiency of LV5+ Solar Inverters helps to produce more energy even in regions with suboptimal irradiation profiles. The unmatched efficiency of LV5+ Solar Inverters therefore yields higher energy output. Higher output per square meter enables customers to reduce investment cost by using fewer panels, thus less land, for the same energy output. Calculations with solar PV plant simulation tools have confirmed incremental benefits of an average 1% of annual energy production (AEP) at the global level. According to GE, 1% more AEP enables up to ~US$2.5 million / 100MW worth of revenue vs GE's previous system, the LV5.
Applications
1500V PV power plants.
Platform
The use of SiC power electronics enables the LV5+ inverter to adopt a highly efficient air cooling system with air-to-air heat exchangers instead of filters, for hot and harsh environments, reducing operating costs by a claimed US$300,000 over the lifetime of a 100MW solar plant and results in low maintenance. The LV5+ eHouse solution – putting the entire solar skid into a container – comes with a 'sleep' feature, avoiding nighttime energy consumption (dependent on grid code requirements) of a claimed US$820,000 over the lifetime of a 100MW solar plant.
Availability
September 2016 onwards.