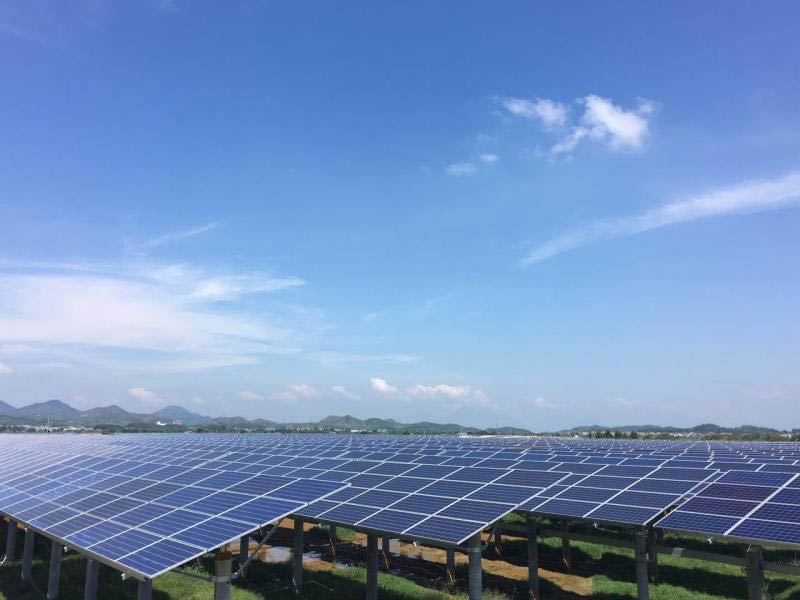 Taiwan-based market research firm, EnergyTrend has revised its China and global solar market demand forecast in light of the Chinese government changing its deployment policies at the end of May, 2018.

According to EnergyTrend, the new regulations imposed on utility-scale and Distributed Generation (DG) solar markets in China will lead to a decline in demand to be within a range of 29GW to 35GW, with a mid-point forecast of 31.6GW deployed in 2018, a 40% decline.
Consequently, the demand on a global basis for solar is set to decline, year-on-year, the first time this has occurred.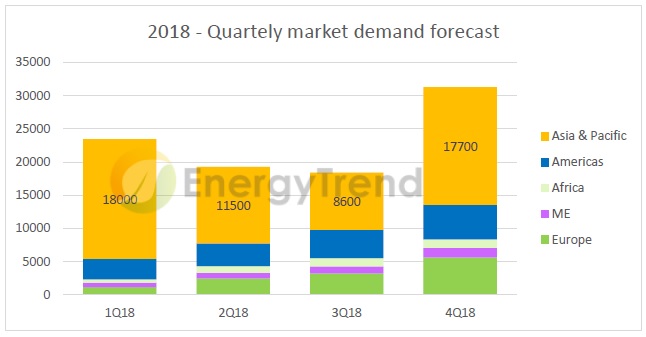 EnergyTrend is forecasting global solar demand to decline by around by 5% to 8% in 2018, reaching 92GW to 95GW. The sector is not expected to return to above 100GW demand until 2019 when more new markets emerge, according to the market research firm.
Not surprisingly, EnergyTrend highlighted the impact it expects on the industry supply chain this year, noting considerable pressure on ASP's, which it said had already started.

However, due to increased demand in China expected in the fourth quarter of 2018, due to demand from China's Top Runner Program and poverty alleviation projects a level of stability is expected, before ASP declines in the first quarter of 2019 return.

The expected ASP declines through the supply chain would impact PV module prices, notably weakening the US anti-dumping duties imposed through the Section 201 case. With tariffs decline 5% to 25% in 2019, there was the high probability that the tariff impact would be weakened further.