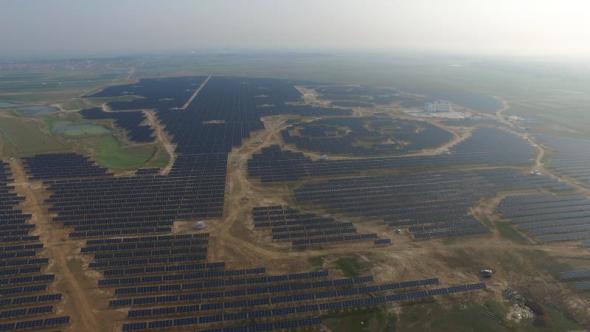 Bloomberg New Energy Finance (BNEF) has reported that Global solar investments topped US$160.8 billion in 2017, an 18% increase over the previous year and importantly, despite capital costs declining around 25%.
Not surprisingly, China led to the investment, accounting for US$86.5 billion of the total, 58% higher than in 2016 as the country hit a new 53GW plus of PV installations in 2017.
Justin Wu, head of Asia-Pacific for BNEF, said: "China installed about 20GW more solar capacity in 2017 than we forecast. This happened for two main reasons: first, despite a growing subsidy burden and worsening power curtailment, China's regulators, under pressure from the industry, were slow to curb build of utility-scale projects outside allocated government quotas. Developers of these projects are assuming they will be allocated subsidy in future years.
"Second, the cost of solar continues to fall in China, and more projects are being deployed on rooftops, in industrial parks or at other distributed locales. These systems are not limited by the government quota. Large energy consumers in China are now installing solar panels to meet their own demand, with a minimal premium subsidy."
BNEF noted that the two biggest solar projects to get the green light in 2017 were both in the United Arab Emirates, which included the 1.2GW Marubeni/JinkoSolar and Adwea Sweihan plant that was estimated to cost around US$899 million.
The second largest PV project was said to be the 800MW Sheikh Mohammed Bin Rashid Al Maktoum III installation, at an estimated cost of US$968 million.
BNEF also noted that its preliminary 2017 global PV installation figure remained at 98GW.