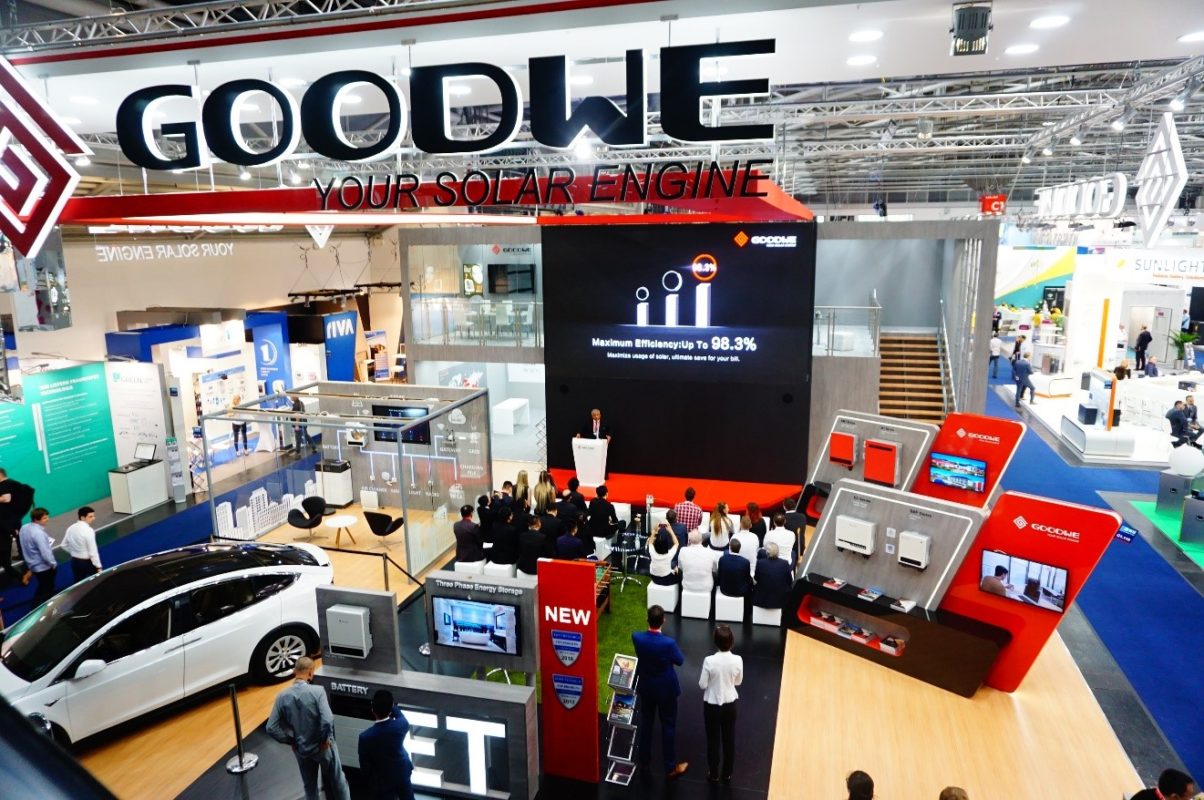 Inverter manufacturer GoodWe has launched a trio of new products on the show floor at Intersolar Europe in Munich, particularly taking aim at the bifacial module market.
GoodWe claims the DS3 Series inverter is the first single-phase on-grid inverter compatible with bifacial double-glass modules, and comes 30% lighter than previous iterations.
Speaking to PV Tech, Ron Shen, director for international sales at GoodWe, said there was now "broad agreement" that bifacial modules are the "future for solar technology", and that this was impacting on inverter design.
"For string inverters, the fundamental change is the shift from 10A to 12.5A, that's a challenge for some. We saw this coming at GoodWe so in order for our products to support this we just have to finetune the software and a little bit the hardware to make sure 12.5A can be done with our existing products. We're working deeply with mainstream module and tracker supplier to synchronise bifacial systems for the optimal yield," he said.
Meanwhile the company has also launched a new three-phase high voltage energy storage inverter, the ET Series, which comes with export limit and time of use shift features, and a new Smart Energy Management System (SEMS) which professes to be a comprehensive platform to visualise and monitor plant performance.
Huang Min, chief executive at GoodWe, said the company was "proud" to launch its new inverter solutions.
"With our wide range of inverters for residential, commercial and utility-scale projects together with our Smart Energy Management System, we believe GoodWe has now the most comprehensive and compelling solar power solutions in the industry."