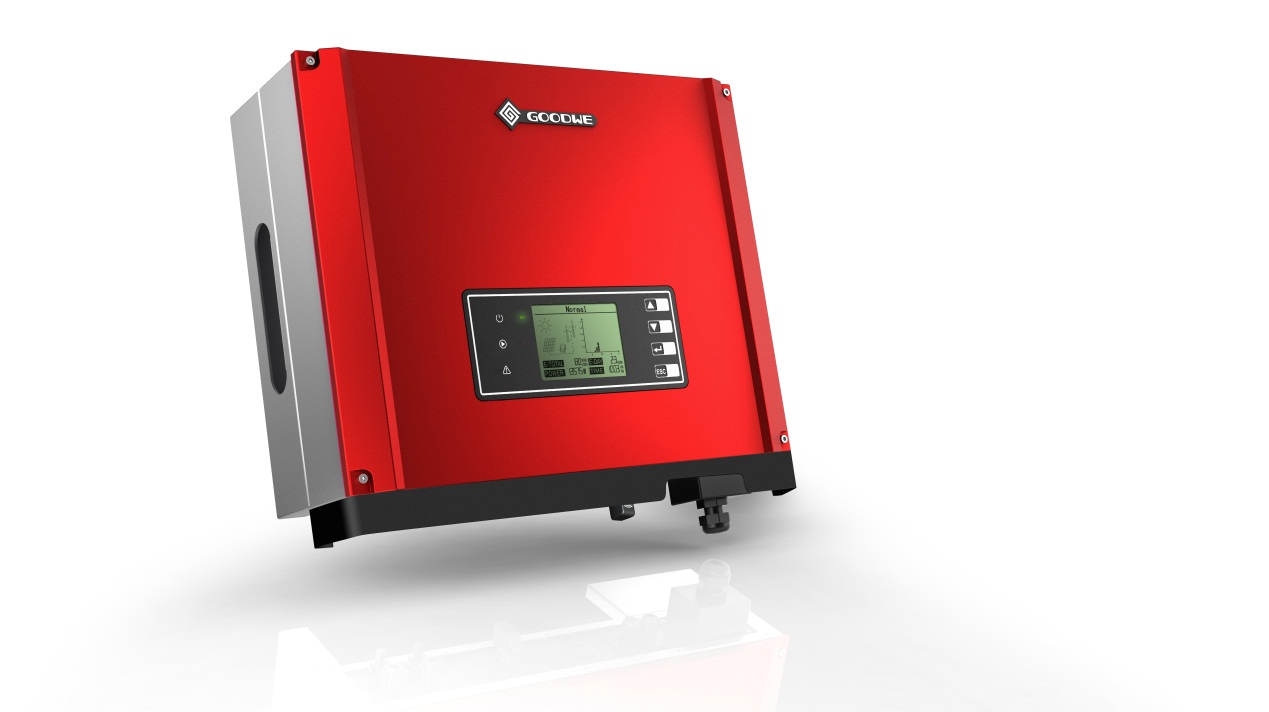 GoodWe is now taking orders for a brand new member of its SDT Series string inverters, GW15KN-DT, which has reduced its weight and volume by 30%. Moreover, it offers a really competitive price while provides 30% DC input oversizing and 10% AC output overloading, which helps customers achieve a faster return on investment.
Problem
High power density has already set the trend that PV inverters follow. Large inverters are very awkward during transport, installation, and commissioning, even for maintenance. The situation gets worse in homes and small businesses because the installation space is limited.
Solution
GoodWe has invested heavily in miniaturizing the products and maximizing the benefits of the entire solar system. GW15KN-DT is one of the most compact inverters in the world, according to GoodWe. With 15kW capacity squeezed into 516x455x192mm in size and 26kg in weight, which greatly simplifies transport, installation and commissioning, saving time and money. They provide three phase AC output, making system connections for larger homes and small businesses well-balanced. The integrated dual MPP trackers allow two-array inputs from different roof orientations.
Applications
The GoodWe 15kW model of the SDT series provides the perfect solution for large residential and small commercial PV systems, according to the manufacturer.
Platform
Apart from its modern and sleek appearance, GW15KN-DT features IP65 dust-proof and water-proof rating, two flexible MPP trackers with efficiency up to 99.9%, super large 5-inch LCD, and export control with multiple communications, etc. In particular, GoodWe engineers have adopted convective cooling for the 15kW model, ensuring more quiet and reliable operation.
Availability
Currently available.