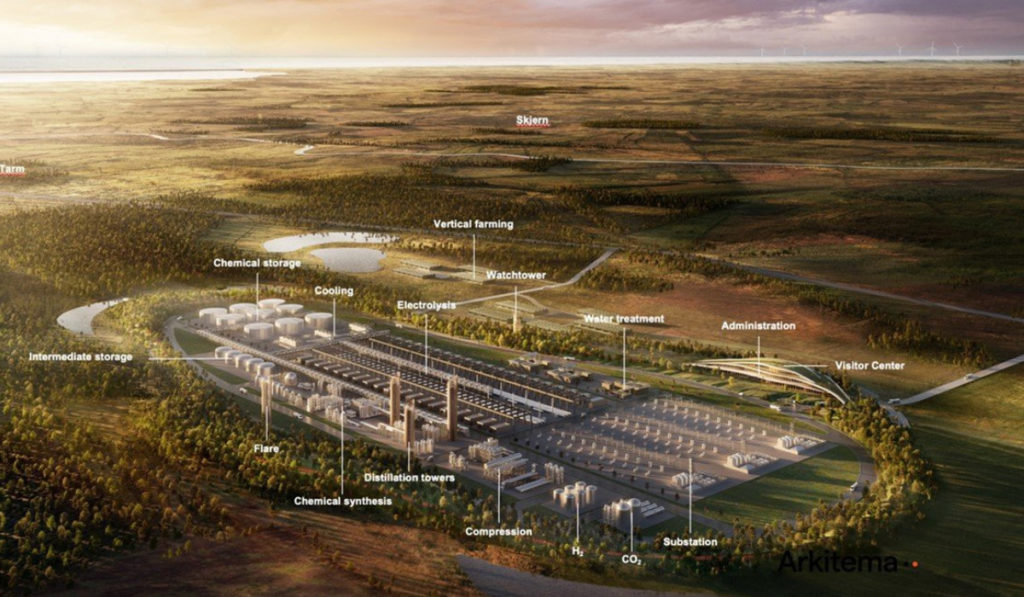 Solar developer GreenGo Energy has partnered with a Danish municipality to develop a 4GW energy park consisting of solar and wind projects.
The Megaton project is expected to be operational before 2030 and will have the capacity to produce over one million tons of green fuels a year.
These 4GW solar and wind projects will produce 11.5TWh of green power annually, equivalent to more than 30% of Denmark's current total power consumption, according to GreenGo. More than 85% of the electricity is expected to be consumed directly in the Megaton Energy Park to produce green fuels.
The core part of the park will be 2GW of electrolysis infrastructure. This facility also aligns with Denmark's ambition to build an electrolysis capacity of 4-6GW by 2030.
Located at the future Stovstrup 400kV substation east of Tarm in Ringkøbing-Skjern municipality, the park will require a total investment of about €8 billion (US$8.7 billion).
"With the Megaton project and the development of one of the world's largest energy parks in Western Jutland, we will once again put Denmark on the world map as a leader in the transition to 100% green power and the green fuels that are necessary to achieve the global climate goals towards 2050," said Karsten Nielsen, CEO of GreenGo Energy.
Additionally, part of the surplus heat of more than 1TWh produced by the project will be able to contribute to the local district heating system. GreenGo Energy said that this would help ensure a green and affordable heat supply for the long-term benefit of many of the municipality's citizens.
Surplus heat and green power from the portfolio of new wind and solar parks on land and water are also intended to be used for new industries, such as greenhouses and vertical farming in the industrial area directly south of the energy park.