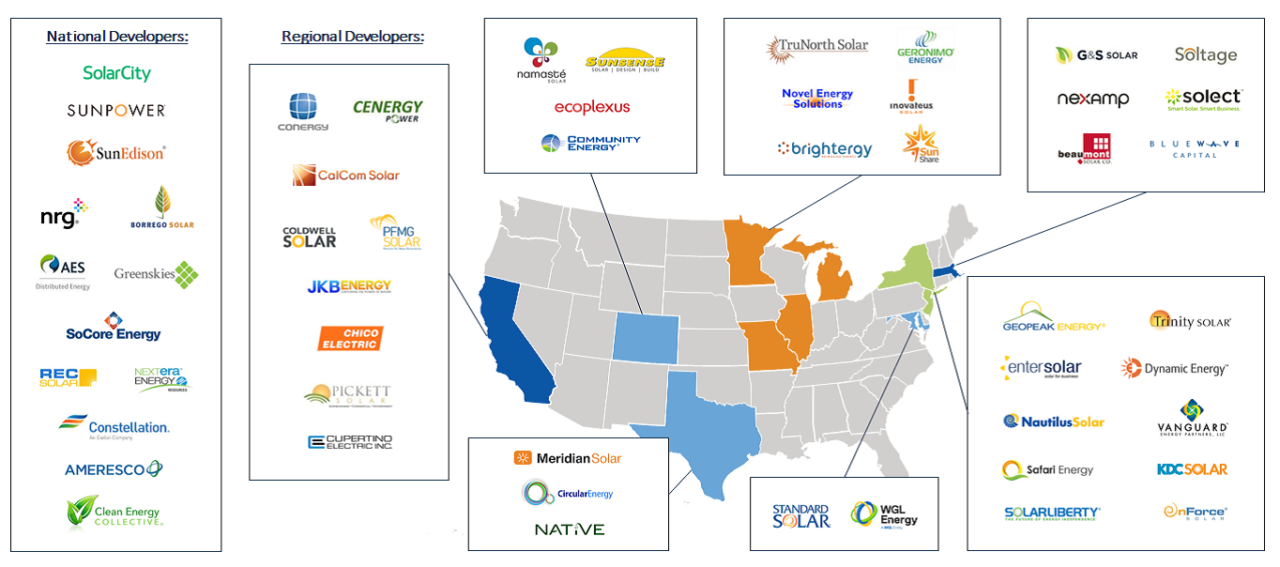 GTM Research's latest report, US Commercial Solar Landscape 2016-2020, details how the top ten developers in the country account for just 42% of the overall commercial solar market.
"The fragmented commercial developer landscape is largely the result of bottlenecks in the customer origination process that make it difficult for any individual player to consistently grow," according to senior solar analyst and report author Nicole Litvak. "There are therefore no dominant players driving the overall market growth, as SolarCity does in residential."
This is in contrast to the heavily-saturated and competitive residential market, where the leading installers account for 58% of the market share, with the top three companies (SolarCity, Vivint Solar and Sunrun) installing almost half of the 2015 total.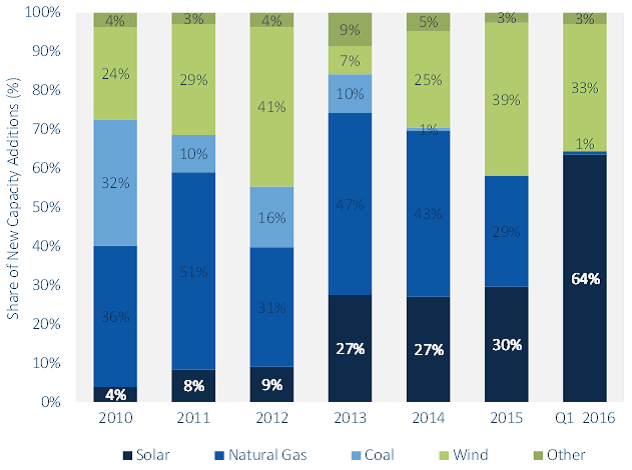 The report forecasts that by 2020, the US commercial space will be valued at US$3.8 billion; presenting big opportunity for an unconsolidated market that has yet to become aggressively competitive.
As the commercial market stands presently, there are in fact large competitive players, thirteen of which are profiled in the report. The report notes that regional developers are generally more successful than their national counterparts in originating local customers due to their knowledge of the local markets and regulations. However, those systems are often more difficult to fund.
"The commercial market has struggled to efficiently match individual projects with financing," writes Litvak. "Furthermore, there is almost a complete lack of tax equity financing available for systems with non-creditworthy customers."
The report concludes with a prediction for the stagnant commercial sector to experience considerable growth over the next five years. Forecasts for US commercial market growth are at 30% this year with more than 1.3GW installed across the country.
Drivers for this expansion include the extension of the federal Investment Tax Credit (ITC), the widespread adoption of solar by national consortiums and an expanding market for community solar.
GTM Research also predicts that the non-residential segment will hit 3GW by 2020.