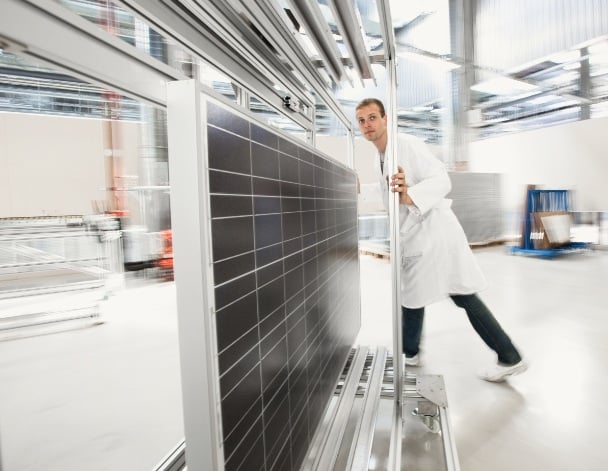 Updated: 'Solar Module Super League' (SMSL) member, Hanwha Q CELLS has extended its patent infringement complaints in Australia to include REC Group and two of its distributors, Sol Distribution, and BayWa r.e. Solar Systems, the first time the SMSL has expanded its patent cases to include distributors.
Hanwha Q CELLS said that it would be seeking an order to stop the three companies from importing, marketing, and selling products that infringe Hanwha Q CELLS's asserted Australian patent.
Hee Cheul (Charles) Kim, Chief Executive Officer of Hanwha Q CELLS & Advanced Materials Corp said, "Hanwha Q CELLS remains fully committed to serving the needs of the Australian market and we have no intention to cause inconvenience to customers, be they EPC contractors, distributors, or installers. We believe these legal actions will contribute to the long-term, healthy development of the solar energy industry. Protecting our property rights from companies that sell products that infringe Hanwha Q CELLS's patent is an important part of our commitment to retain our ability to innovate next-generation solar energy technology."
Hanwha Q CELLS had previously filed patent infringement complaints with the Federal Court of Australia against JinkoSolar and LONGi Solar, following legal action in the U.S. and Germany.
So far, only three PV module manufacturers, JinkoSolar, LONGi Solar and REC Group have been sued by Hanwha Q CELLS, including filing a patent infringement complaint with the U.S. International Trade Commission (ITC).
The Australian patent [025] is directly related to US patent [215] that kick-started infringement cases in the US and Germany on 5 March, 2019. These patents all relate to solar cell surface passivation structures designed with ALD and PECEVD processes, which can be used in PERC (Passivated Emitter Rear Cell) technology as well as bifacial and other solar cells.
Update
On 26 March, 2019, BayWa r.e. issued a statement from Durmus Yildiz, Managing Director of BayWa r.e. Solar Systems Pty Ltd that refuted Hanwha Q CELLS claims.
"BayWa r.e.'s view is that the claim filed by Hanwha against BayWa r.e. is without technical and legal merit. BayWa r.e. fully respects intellectual property rights and takes any allegations to the contrary very seriously.
"BayWa r.e. will continue to investigate the allegations and co-operate with its supply chain partners to take all steps necessary to defend itself against the claim.
"As always, BayWa r.e. will continue to keep its customers and partners fully apprised of any developments. Day-to-day business is unaffected, and we continue to be committed to providing the very best customer service."