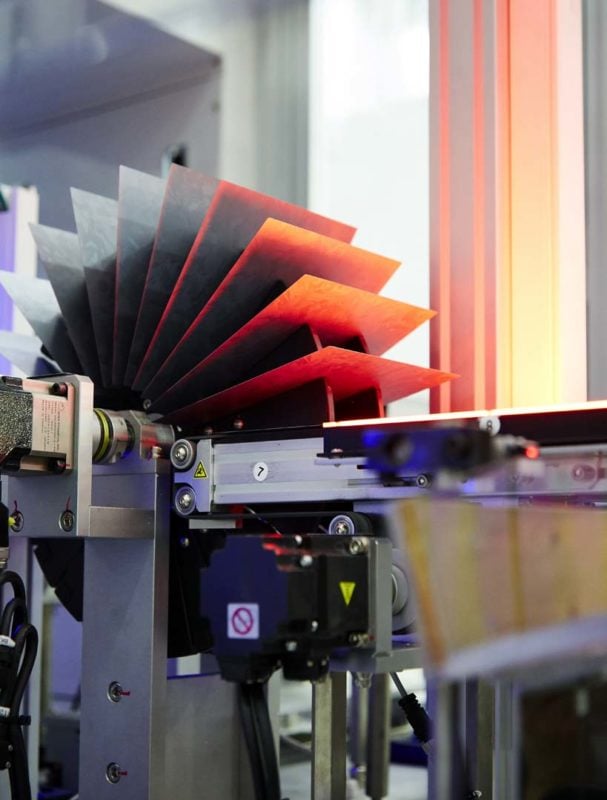 Hanwha Q CELLS will build a PV module manufacturing plant in the US with a capacity that "will exceed 1.6GW".
The company said construction in Whitfield County, Georgia will begin this year and is expected to be completed in 2019. The PERC modules will be used to supply the US solar rooftop and ground-mount segments.
"The new manufacturing fab is testament to Hanwha Q CELLS Korea's commitment to the US market, in spite of the recently imposed trade barriers," it said in a statement released to press.
The company has confirmed to PV Tech that the new facility will be module assembly only. The Section 201 trade duties announced earlier in the year make the import of cells from the main countries of production uncompetitive. In acknowledgement of the shortfall in US cell production, a 2.5GW quote of tariff-free cells can be imported.
"The solar cells supplied into the US fab will be determined based on the supply and demand situation both within and outside of Hanwha Q CELLS (including Hanwha Q CELLS Korea). We are planning to make full use of the 2.5GW tariff exemption for solar cells in the US," the spokesperson confirmed in a statement to PV Tech.
The US market had been Hanwha Q CELLS' largest when supplying a major module order to NextEra Energy Resources in 2016, which was resulted in its largest revenue from the US in its history.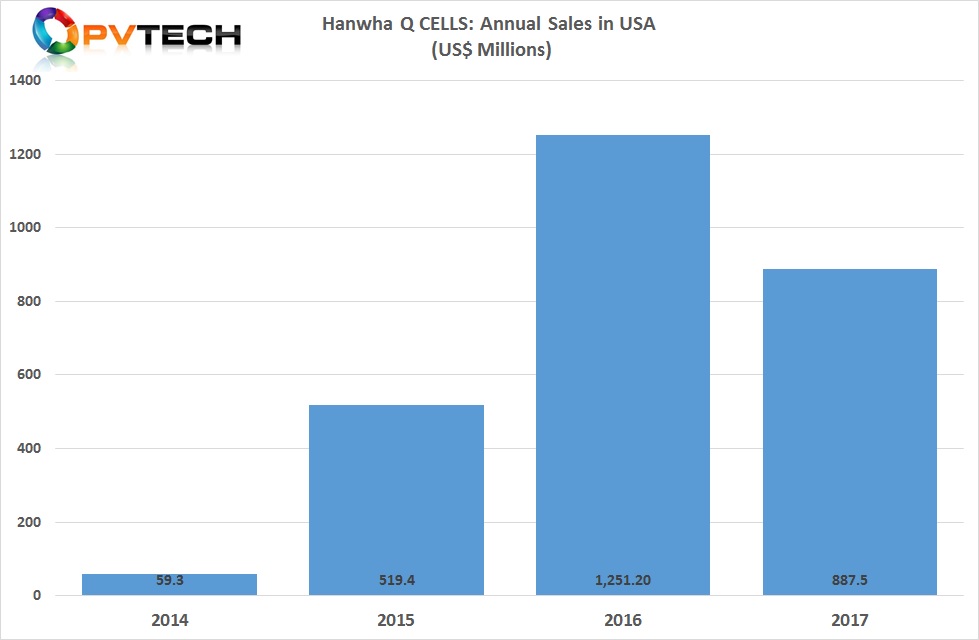 NextEra has subsequently teamed with JinkoSolar for 2018 onwards and is behind the move by the leading SMSL to establish a 600MW module plant in Florida to meet NextEra's planned PV power plant project plans, which require 2,750MW of module from JinkoSolar over a four year period.
Hanwha Q CELLS Korea Corp, which is a subsidiary of Hanwha Corporation and not a consolidated subsidiary of Hanwha Q CELLS, will build and operate the module plant.
The Korean firm's manufacturing capacity (3,700MW) of solar cells and PV modules in Korea are currently made available for purchase by Hanwha Q CELLS, which has a nameplate capacity of 4,300MW for cells and 4,300MW for modules with production plants in China and Malaysia.
Hanwha Q CELLS had previously lowered its 2018 full-year shipment guidance range from 5,600MW to 5,800MW, compared to its initial guidance of 6,000MW to 6,200MW.
Additional reporting by Mark Osborne.