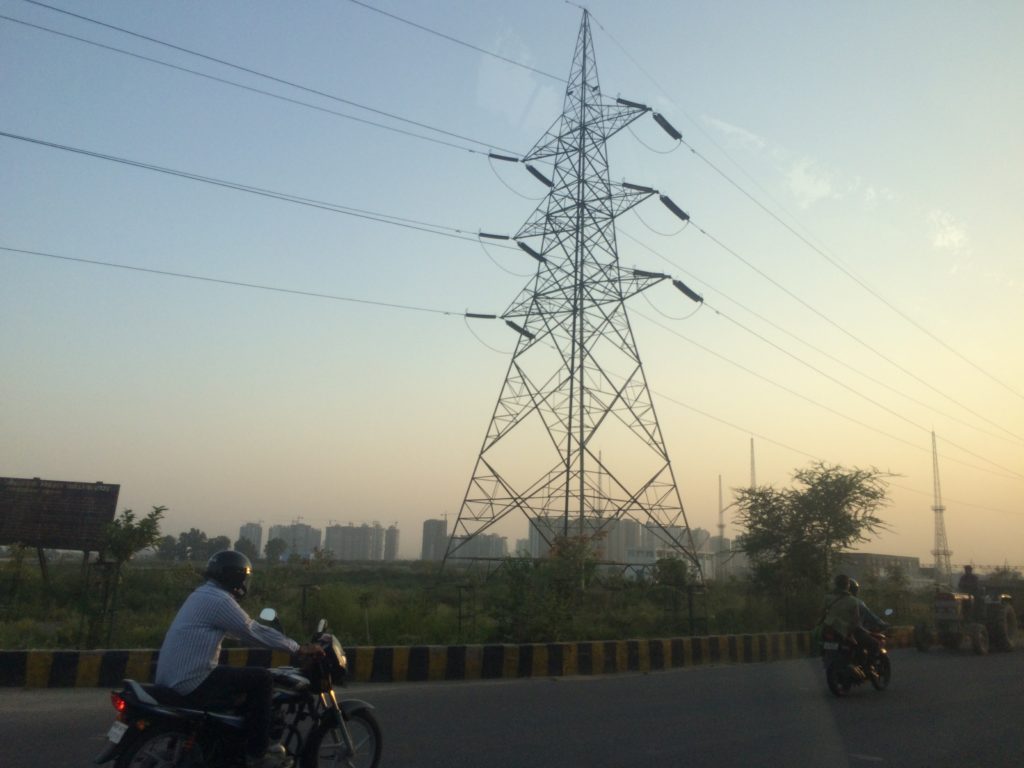 For all the noise that has been made this past year about record solar deployments, getting that power into people's homes is still a sticking point for developers.
Distribution Network Operators (DNOs), are still working to adapt their infrastructures to cope with switching from constant, high-carbon power resources to variable renewable power. The emergence of battery energy storage as a mainstream technology has gone some way to allay grid operators' concerns, and the European Association for Storage of Energy believes the market in Europe will reach 3,000 MWh in 2021, almost double the annual storage deployments seen in 2020.
But finding out how and where new technologies can be applied is still a big hurdle for DNOs and developers alike. A study by UK network operator Western Power Distribution last year revealed that thousands of connected distributed energy resources were not acknowledged in its system, while the UK's system operator National Grid ESO has launched its own study to map out "invisible" solar panels on networks to improve forecasting.
Improving DNO data
Governments are now working to refine the information they have about their networks to reach their own energy transition goals. The European Commission (EC), for example, established a consortium earlier this month to improve grid stability. 19 members from eight EU member states have been handed €12 million (US$14.19 million) to carry out research over the next four years.
In Vietnam, data and software company Solargis, which joined the EC initiative this month, was appointed by the National Load Dispatch Centre (NLDC) to forecast production for over 180 solar and wind projects totalling 7.3GW capacity.
Understanding the electricity grid's potential capacity and blind spots has become a sticking point for much of the renewable energy sector as connection options can still be sparse, and as a result cleantech startups have emerged to work with DNOs to improve their understanding of the infrastructures they oversee. Founded in 2012, Swedish company Depsys provides data on voltage, current and power quality events for 40 grid operators in Europe and Asia, giving insight into where decentralised renewable resources could be implemented, and how that could affect a network's power supply.
Anja Langer Jacquin, the company's chief commercial officer, says there is more to digitising grid operations than gaining access to more precise data and working out "when to send out a repair guy when there is a fault".
The next stage, she says, is about a "digital transformation, which is not where they are right now but they will come to in the next five to 10 years …is about how I change my business model. How do I change the underlying way in which I generate revenue as a business, and serve my customers with different types of services and different kinds of revenue models to be competitive in the future?"
"There's no doubt that they need to have these skills in house, they need to understand what this means, because otherwise they will never change."
Joël Jaton, Depsys' chief technology officer and co-founder, adds that DSOs' struggle to interpret loading, voltage and power quality issues could "increase every day" as more decentralised production comes online.
DSOs, he says, are "driving a car blindly because then they have no idea really what's happening to the grid so up to now, they believed that everything is working well. But as we have more and more decentralised production and consumption, then the challenge increases every day."
Depsys designs its products in collaboration with network operators to meet their needs, differentiating from a purely artificial intelligence or data software service. "The difference with our company compared to pure software companies is that we have the knowledge and we have the background of how the DSOs operate the network."
Jacquin says the company was created "with the future in mind", and highlights Tesla's success in electric vehicles compared with the initial struggles German automakers faced entering the market to demonstrate the struggle DSOs face.
"The German manufacturers had to pull some back from the market because they realised they weren't able to sell them, whereas Tesla has been purely conceptualised like that from the beginning. We believe that we're better positioned to guide because we don't carry that legacy that the others, naturally, are looking to protect."
New networks
In markets where grid infrastructure is already limited to the most urban areas, some startups have created new systems to meeting rising electricity demand. Bboxx, which specialises in building, financing and operating off-grid solar installations in the African market, announced last month it will partner with EDF to expand its footprint in Kenya. Bboxx's systems are eligible for pay-as-you-go payments and allow customers to power domestic appliances.
Anshul Patel, global partnerships director of BBOXX, told panellists during the Global Energy Summit held by London Business School earlier this year that rather than working towards grid connection in increasingly remote areas, "we actually need many grids and smaller solutions that actually address a community problem". Depending on which statistic you look at, he said, there are anywhere between "800 million and one billion people living without access to electricity from the grid, or maybe even further, 2 billion that probably have inadequate access."
Other companies are working with household names in tech to decentralise power networks. Open source foundation LF Energy and Sony Computer Science Laboratories (Sony CSL) launched a project earlier this year to manage microgrids and automate peer-to-peer renewable energy distribution.
Called Hyphae, it aims to distribute locally-produced renewable energy over a DC grid to be workable with AC grids, making microgrids more resilient. Shuli Goodman, LF Energy's executive director, says the aim is to build a system that is "interoperable", and is currently seeking a hardware partner to enable that interoperability. "We are looking for something that is closer to plug and play."