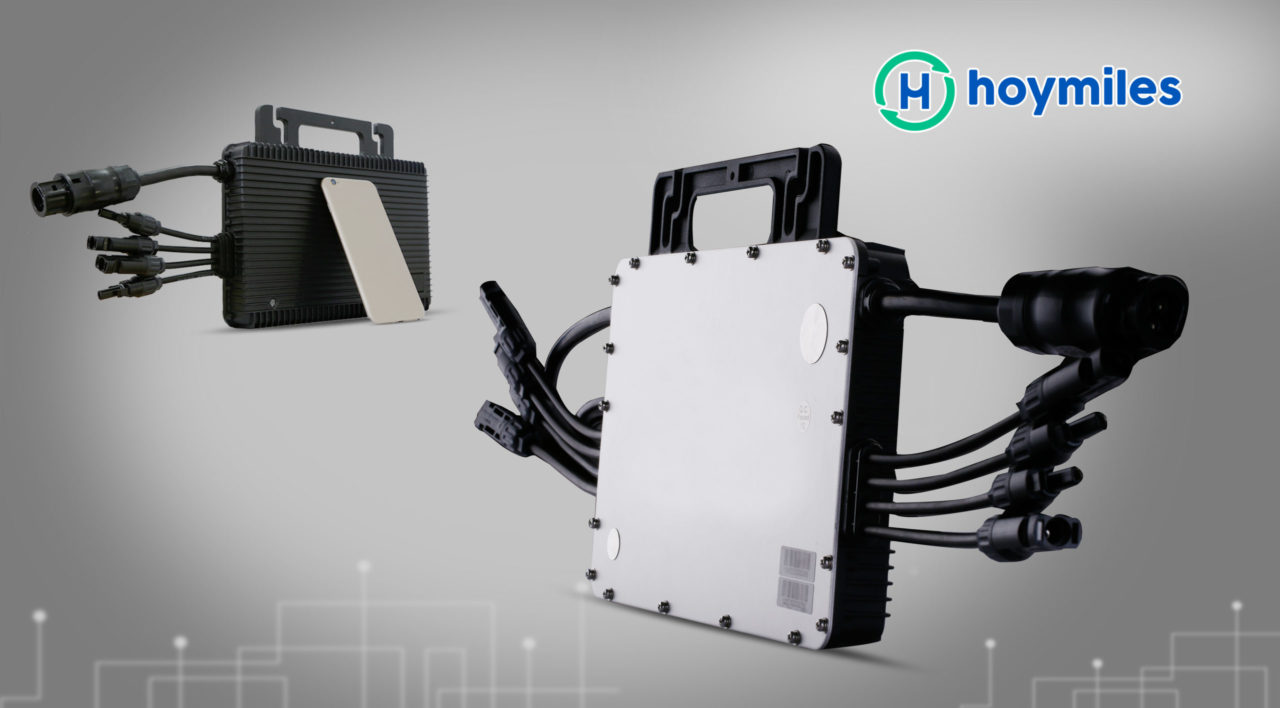 Hoymiles 4-in-1 microinverter MI-1200 is said to be the world's first single-phase microinverter designed for 4 solar panels, with wide DC input operating voltage range (16-60V) & low start-up voltage (22V only). ). It makes significant improvement of cost performance based on existing microinverters and the three-phase wiring is also easy to be configured.
Problem
Traditional centralized inverters & string-level inverters cannot meet comprehensive demands of 100% safety, affordable cost & installation flexibility while pursuing higher power generation. Concern centers on the potential of electric shock & drawing arc caused by high DC input voltage (600-1500V).
Solution
The MI-1200 offers module-level in-parallel solution, integrated with extremely low DC input voltage (16-60V, compliant with NEC 2017 for module-level rapid shutdown), module-level monitoring & dual module-level MPPT, which 100% ensures safety of both installers & end users. The company says that 10-30% more power generation is achievable, creating lower LCOE during 25-30 year lifetime of a solar system.
Applications
MI-1200 is adapted to both 60-cells & 72-cells PV modules (200~380Wp), also works with of thin film PV modules (50-200W) for residential rooftop, commercial rooftop, ground plant & BIPV projects.
Platform
The MI-1200 comes in a light weight 3.75kg configuration, including 2m AC cable (integrated DC & AC cables & 3-phase wiring). Up to 60V DC input voltage (natural rapid shutdown) to guarantee no electric shock & fire risk. The MI-1200 comes with a 6000V surge protection, MTBF (mean time between failure) > 550years, yearly failure rate < 0.18%. MI-1200 is not only designed to residential rooftop, but also to large scale roof & ground based commercial solar projects, even its last version MI-600 has already been successfully applied to large commercial projects.
Availability
Certified for Europe, North America, LATAM, South Africa, Turkey, Sri Lanka & Chinese market, coming soon for Australia, Brazil, India & California, US (Reactive Power Control version).