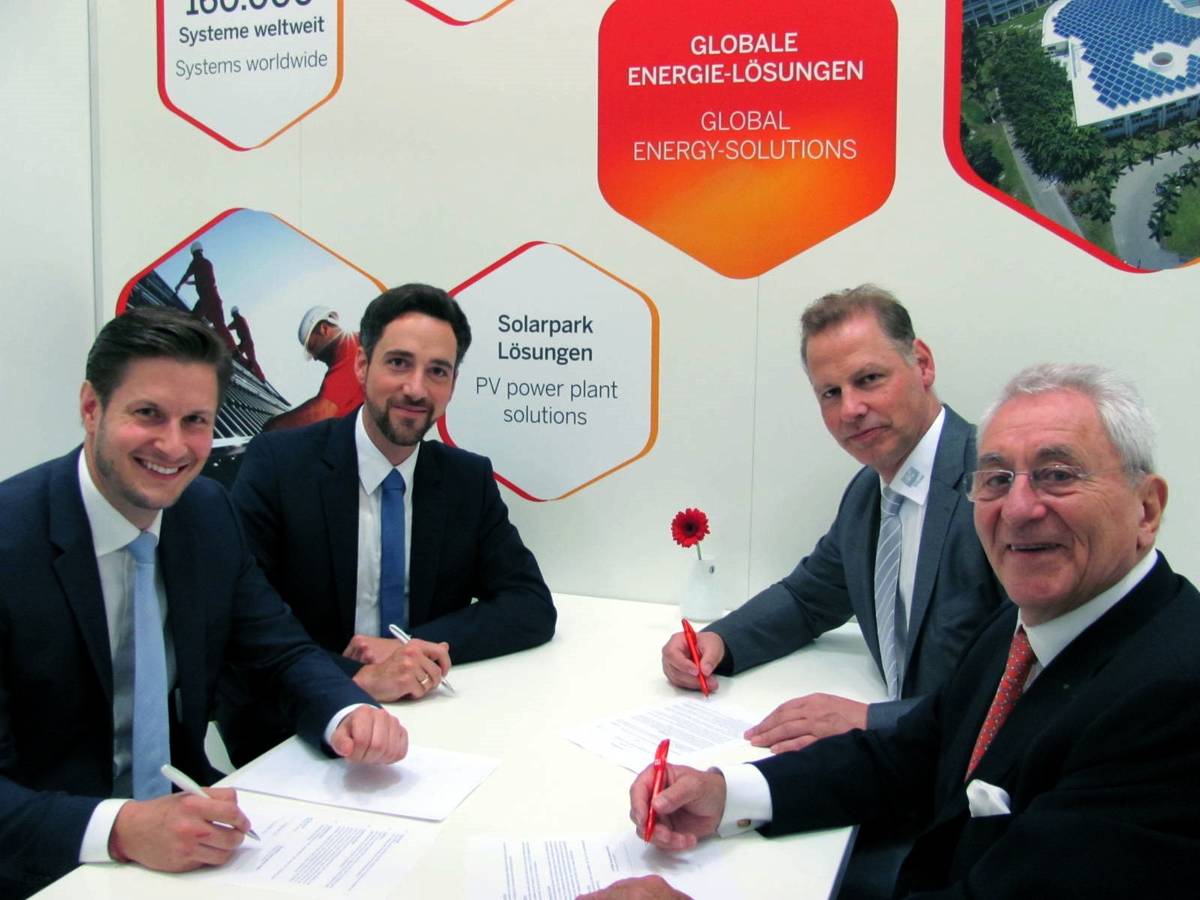 German PV company IBC Solar has partnered with DHYBRID Power Systems with the aim of becoming a market-leading provider of diesel-PV hybrid systems.
The cooperation agreement was signed at Intersolar Europe last week; with both parties confirming their intention to coordinate in selected markets over a long-term period. Together, they seek to develop and implement diesel-PV hybrid solutions and services for decentralised, low-emission, reliable and sustainable transmission of energy.
PV-diesel hybrid systems are typically used by communities in remote areas or those on a micro-grid. The addition of solar to traditional diesel generators is a cost-competitive and environmentally friendly solution, as the generator is only used as an additional asset during times of low irradiation. On the other hand, diesel generators paired with solar PV can help to stabilise energy in the micro-grid by creating a consistent flow of electricity to typically variable generation that renewable energy sources emit. A hybrid system is able to generate fuel savings of up to 90% in comparison with a pure diesel supply, according to IBC Solar.
Moving forward, selected members of the IBC Solar Premium Partners network will henceforth be trained as experts in this field. DHYBRID will assume technical training responsibilities and will provide specific support of particular applications. The long-term goal is for both companies to build up a body of experts together, who will handle the distribution and installation of an array of the systems, according to an IBC company statement.