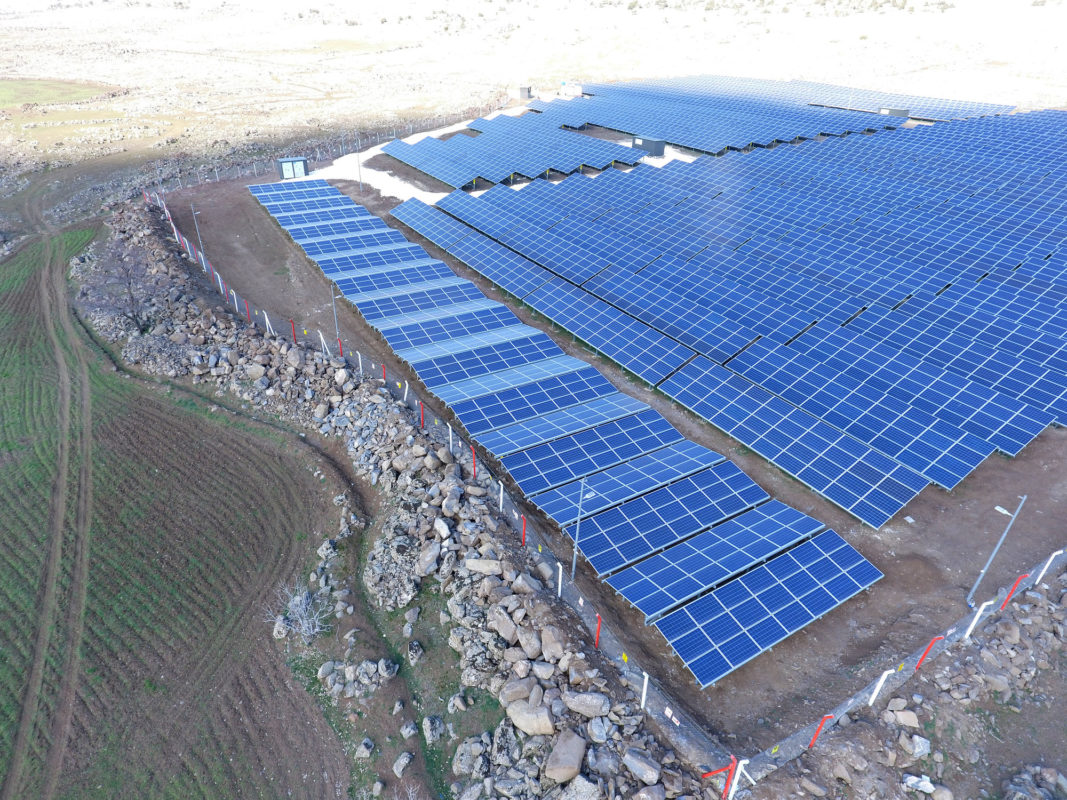 The Turkish subsidiary of IBC Solar has commissioned a large-scale 5.9MW PV system in the province of Gaziantep, Turkey.
The ground-mounted installation with south and east-west orientation will produce 11 million kWh for the country's grid. The project is the first one in the country to not just have south-oriented modules, as the east-west orientation ensures the highest possible electricity production in this case.
The 5.9MW project is separated into seven smaller projects of under 1MW each and altogether is comprised of 22,689 IBC polysillicon modules. Projects under 1MW capacity in Turkey come under the 'unlicensed' segment, which benefits from not having to pay expensive licensing fees.
"This enables us to guarantee a simple grid connection under the current statutory regulations", said Bülent Yildiz, company general manager.
IBC Solar is acting as an EPC service provider for local investor Çolak Energy & Koyuncu Energy. IBC designed, commissioned and will remotely monitor the plant and continue O&M services for it. The project was also audited and awarded German TUV certificates, which is rare for Turkish PV projects.
"The Gaziantep region obtains solar irradiation values that are above average for Turkey. With our proper design and application, maximum production levels can be recorded", added Hakan Daltaban, company managing partner. "Turkey is one of the European countries with the best solar energy irradiation values. Our solar plants are very profitable, sustainable and are considered green investments."
In other news, various PV projects have broken ground in Turkey recently, including Asunium's 42MW combined plants and ET Energy's 19MW pipeline.