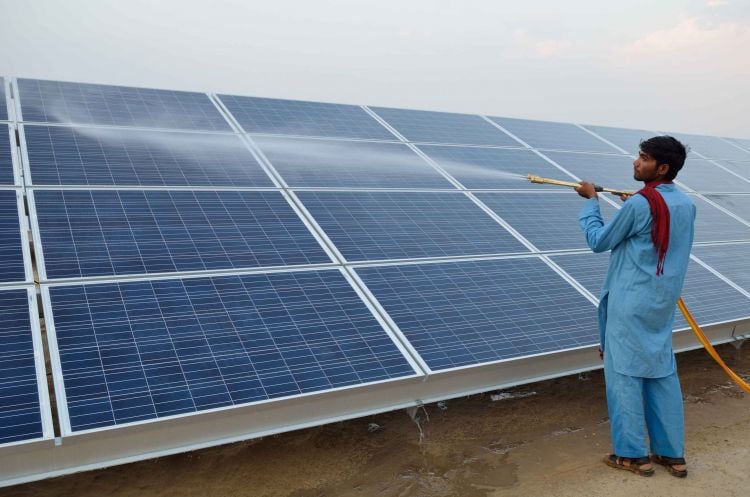 Germany-headquartered PV firm IBC Solar commissioned its 22.5MWp project in Rajasthan last week.
The Phalodi project, IBC's sixth power plant in the state, has now been successfully handed over to the investor.
The project was a cooperation between the Mumbai-based arm of IBC Solar and its parent company in Germany. EPC conglomerate LN Bangur Group signed a contract with IBC in September 2016 for the project.
"The synchronization of the 20MW AC solar plant at Phalodi in Rajasthan marks a significant milestone in our drive to grow our portfolio of clean and renewable energy generation," said Shreeyash Bangur, director of LN Bangur Group. "The project has been commissioned more than three months ahead of schedule.
While IBC Solar in India had the lead and overall responsibility for the project, the engineering and technical supervision was done by the German parent company, which also provided some key components.
With this project IBC Solar has managed to double the size of their projects for the second time in a row, and also marks the important milestone of installing more than 50MWp of solar capacity in India.