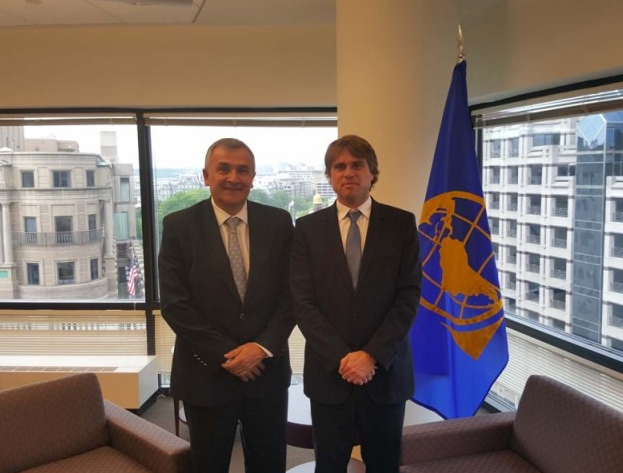 The US-headquartered Inter-American Investment Corporation (IIC), part of the Inter-American Development Bank (IDB), will help to finance 100MW of solar projects in the Northern Argentinian province of Jujuy.
The IIC acts as a major source of multilateral financing in Latin America.
Governor of Jujuy Province, Gerardo Ruben Morales, met James Scriven, the head of the IIC, in Washington last week to discuss US$27 million financing for the solar project as well as plans involving municipal solid waste. The solar project will be approved via an auction process.
Morales said: "The IIC is willing to finance part of the capital for those solar energy projects of 100MW, that JEMSE turns up to bid for."
Jujuy Energia y Mineria Sociedad del Estado (JEMSE) is a mining investment company owned by the provincial Government of Jujuy,
In February, Argentinian president Mauricio Macri announced plans to establish a solar plant of up to 3GW in Jujuy.
The investment was to be supported by the Federal government with an aim for Jujuy to have 8% of its power coming from renewables in 2017 and for this to climb to 70% over eight or nine years.
The renewables promotion scheme, named 'plan Belgrano', will benefit 10 provinces of northern Argentina.
This year Argentina finally emerged with a strong renewable energy policy with plans to build a trust fund of 12 billion Argentine Pesos (US$844 million) for renewable energy this year and to start work on competitive bidding.
Manan Parikh, solar analyst, Latin America and Caribbean at GTM Research, told PV Tech that Argentina's new president Macri has opened up the market to international investors. He has created a favourable environment and part of that process involved the new energy law. The target is 8% renewables by 2017, which projects out to around 3.4GW. The country is also likely to auction out around 1GW capacity this month.
"There is still plenty to clarify in terms of regulation," said Parikh. "There are definitely going to be some bumps on the road."