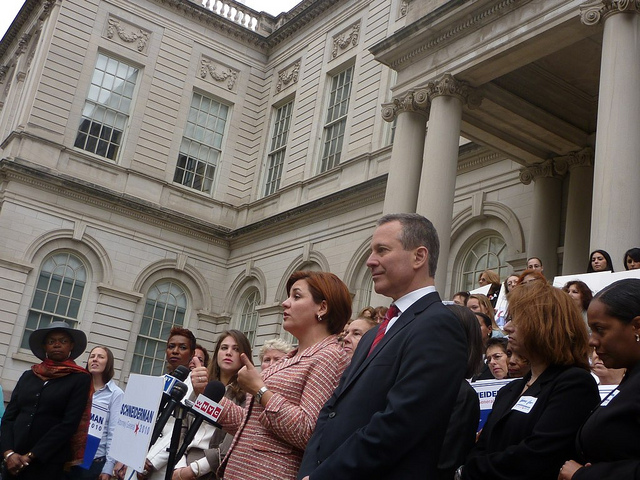 If Trump goes ahead with his threat to scrap the Clean Power Plan, legal action will ensue, according to 15 state attorney generals who penned a letter to the President-elect.
Signed by legal advisers for California, New York, Hawaii, Washington and others, the letter sent on Thursday warns that the coalition of 15 climate conscious states will go to court if Trump makes good on his promise and cancels the Plan.
The Clean Power Plan, which was unveiled under Barack Obama in August 2015, envisioned a 32% reduction in carbon dioxide emissions by 2030, from 2005 levels. Its path has been rocky, with the Supreme Court freezing the initiative since February 2016 due to the contentious backlash from fossil fuel companies in several states. An appeal hearing was held in Washington in September, with the verdict likely to be reached early this year.
After Trump vowed to cut all federal spending on climate initiatives, a 24-state coalition soon responded to this with a letter urging the president-elect to withdraw the Plan immediately with a "day one" executive order, prohibiting the EPA from enforcing it.
But now New York Attorney General Eric Scheiderman, together with 14 other states, has promised litigation should Trump take such action.
"Our states and local governments are on the front lines of climate change. We see firsthand the significant human and economic costs inflicted by unchecked carbon pollution," the letter opens, before citing a range of climate impacts from drought to high tide flooding.
The letter argues that preventing the EPA from enforcing the CPP and other similar measures are "contrary to law" and ends with a warning to Trump should he axe what was dubbed a "blueprint for the critical action needed to fight climate change's devastating" effects.
"In summary, we advocate that you reject misguided advice that the Clean Power Plan be discarded; advice that, if followed, would assuredly lead to more litigation. Instead, we urge you to support the defence of this critically-important rule and the implementation of its carefully-constructed strategies to reduce emissions from the nation's largest sources."
Although Trump had pledged to keep an "open mind" on climate change, Trump has reduced the global phenomenon as a "hoax" and appointed several climate sceptics to his cabinet.
Exxon Mobil CEO Rex Tillerson was recently appointed Secretary of State, with Scott Pruitt heading the EPA and Rick Perry as Energy Secretary.
However, outgoing EPA administrator Gina McCarthy declared that the nation's progress in climate change and clean energy would be just fine without the Clean Power Plan, noting that 24 states already had lower emissions in 2015 than required by 2022 under the plan.