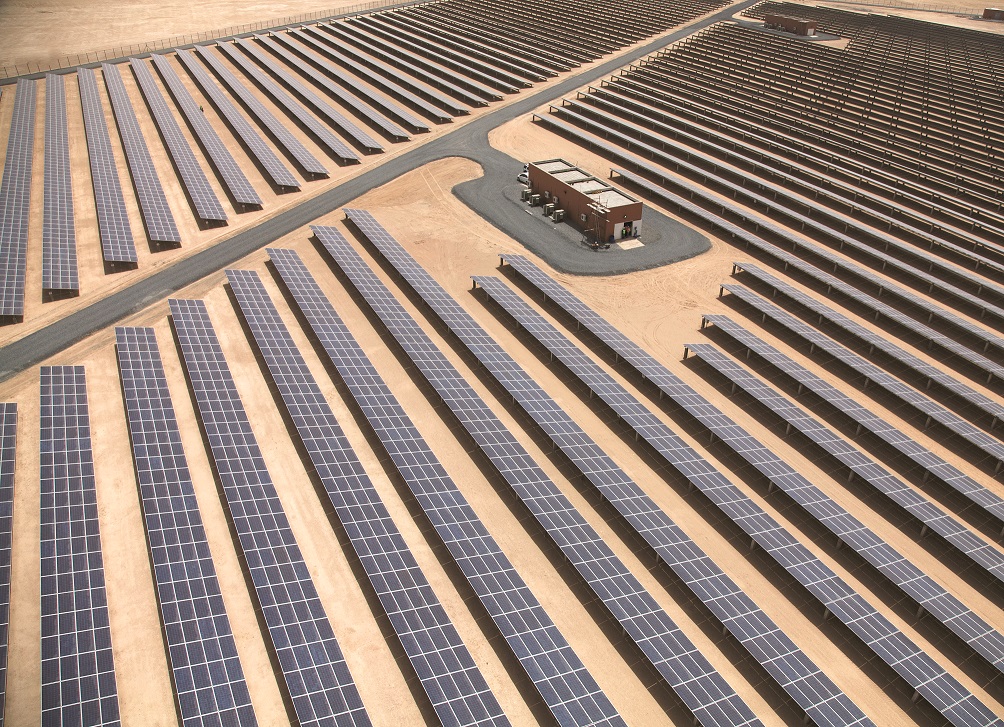 The IFC has arranged a financing package of up to US$188 million for Jordan's largest PV plant, a 200MWac / 248MWdc project developed by Masdar Abu Dhabi Future Energy Company.
Masdar selected IFC to oversee the financing of the Baynouna facility last year. The newly announced funding includes US$54 million from IFC and US$134 million mobilized from other senior lenders including a parallel loan from Japan International Cooperation Agency (JICA). Other lenders included Dutch Development bank FMO and Europe Arab Bank as B lenders as well as OFID, the OPEC Fund for International Development, and German development bank DEG as parallel lenders.
Last week, Taaleri Group bought a 30% stake in the project for which it will participate in the construction and operation alongside Masdar.
An IFC release stated that Jordan is faced with increased energy demand, in part driven by the growing refugee crisis, hence the urgent need for more renewable energy deployment.
Mohamed Jameel Al Ramahi, chief executive of Masdar, said: "With backing now secured from lenders in Asia, Europe and the Middle East, the significant global interest in commercial renewable energy in Jordan and the MENA region is clear."
In 2014, IFC's renewable energy finance program, Seven Sisters, aggregated seven independent projects to raise US$210 million to support Jordan's first round of solar PV projects. In 2016, IFC closed financing for FRV's first 50MW Mafraq I Solar PV project.