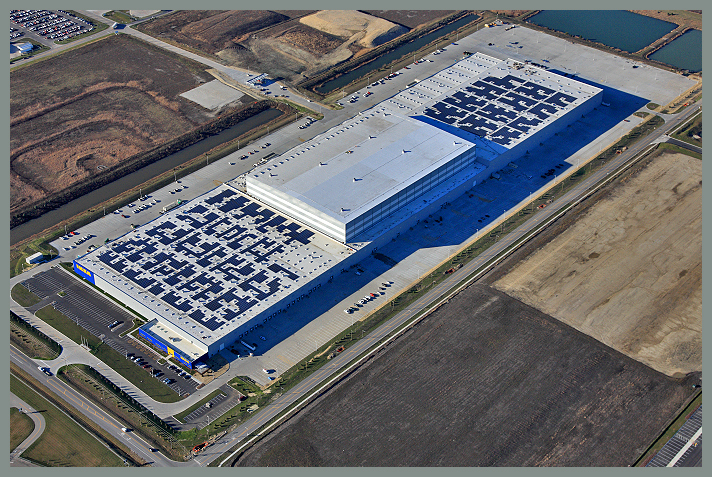 Home furnishings retailer IKEA announced that it has completed the solar rooftop array atop its Memphis store — which is set to open in late Fall 2016. Once it has been commissioned, the installation will be the largest PV rooftop array in Tennessee.
The store's array is comprised of a 1.46MW system, built with 4,424 panels that will generate around 2,000,000 kWh of electricity per year for the store — the equivalent of cutting 1,406 tonnes of CO2 from the atmosphere.
For the development, design and installation of the project, IKEA chose Atlanta-based Hannah Solar — a certified solar integrator. Linkous Construction is managing both the site work and the building of the entire store.
Trisha Bevering, store manager, noted: "Installing the solar panels is another exciting and sustainable step in the progress towards opening the future IKEA Memphis. IKEA strives to create a sustainable life for communities where we operate, and IKEA Memphis is adding to this goal with Tennessee's largest rooftop solar array."
The installation stands as the 44th solar project for IKEA in the US — adding to the IKEA PV presence atop nearly 90% of the company's US locations, with a total generation goal of over 40MW. IKEA owns and operates each of the solar projects atop its buildings, as opposed to a solar lease or power purchase agreement.