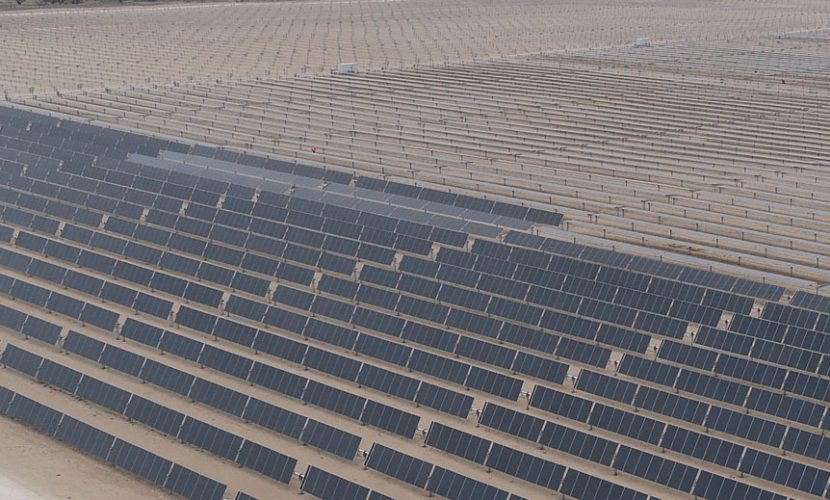 Innergex Renewable Energy has commissioned the 250MWac / 315MWdc Phoebe PV project located in Winkler County, Texas.
The site, which will boast an average annual power generation expected to be sufficient enough to power more than 50,000 Texan households, is tabbed by Innergex as the largest solar farm currently in operation in Texas.
Located on over 1,416 hectares of land, the Phoebe installation is comprised of 768,000 First Solar Series 6 thin-film PV panels that will be operated by the panel manufacturer under a five-year O&M agreement.
The total output produced by the Phoebe site will be sold to the ERCOT power grid and 89% of the energy produced will receive a fixed price under a 12-year PPA with Shell Energy North America. The remainder of the project's generation output will be given a merchant market price.
In total, construction costs for the installation will amount to approximately US$397 million. The site is expected to receive a federal Investment Tax Credit (ITC) sized to approximately 30% of the project's costs.
Michel Letellier, president and chief executive officer of Innergex, said: "This has been a big year for Innergex in Texas and for our development in the United States. When we first announced the Phoebe project acquisition back in 2018, we had a goal to reach a net total installed capacity of 2,000MW by 2020, but our impressive growth over the past two years has been such that it enabled us to achieve and even surpass our objectives well earlier than expected. We are proud to now have a total net installed capacity of 2,588MW worldwide, and with more projects in various stages of development, Innergex is in a good position to pursue its growth."