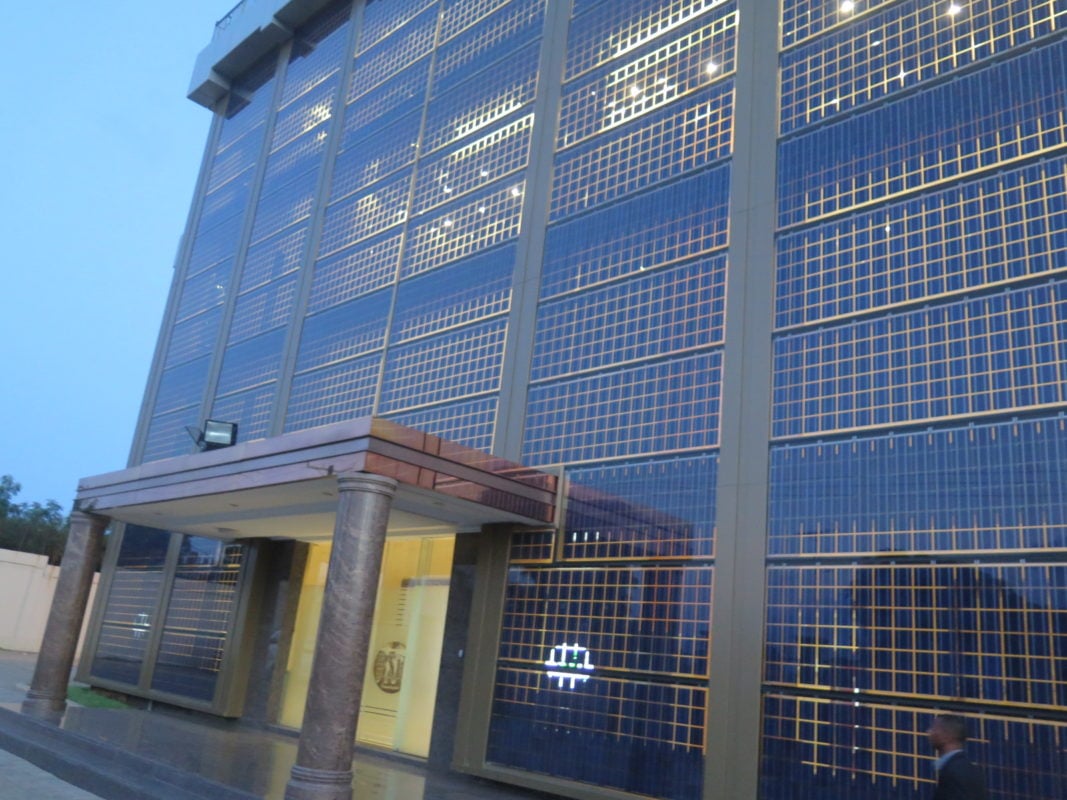 For a country that caps solar energy project sizes to just 20MW and only had its first major utility-scale project come online this year, Ghana's announcement of a 30MW module manufacturing facility outside the capital city of Accra turned more than a few heads this year.
The factory and equipment alone cost nearly US$10 million, but with the site, buildings and support infrastructure included it required US$30-50 million total investment while marking a major step forward for solar manufacturing in Africa.
PV Tech went to visit the factory, which was developed by Accra-based developer Strategic Power Solutions (SPS), a subsidiary of Strategic Security Systems International (3SIL), an independent Ghanaian conglomerate specialising in the procurement of solar products.
3SIL started out in the solar industry by procuring and installing solar street lights, before looking to branch into local production and various other applications of solar technology. While the firm has begun with engineering solar panels, it also aims to produce energy storage batteries and inverters in Ghana in the future.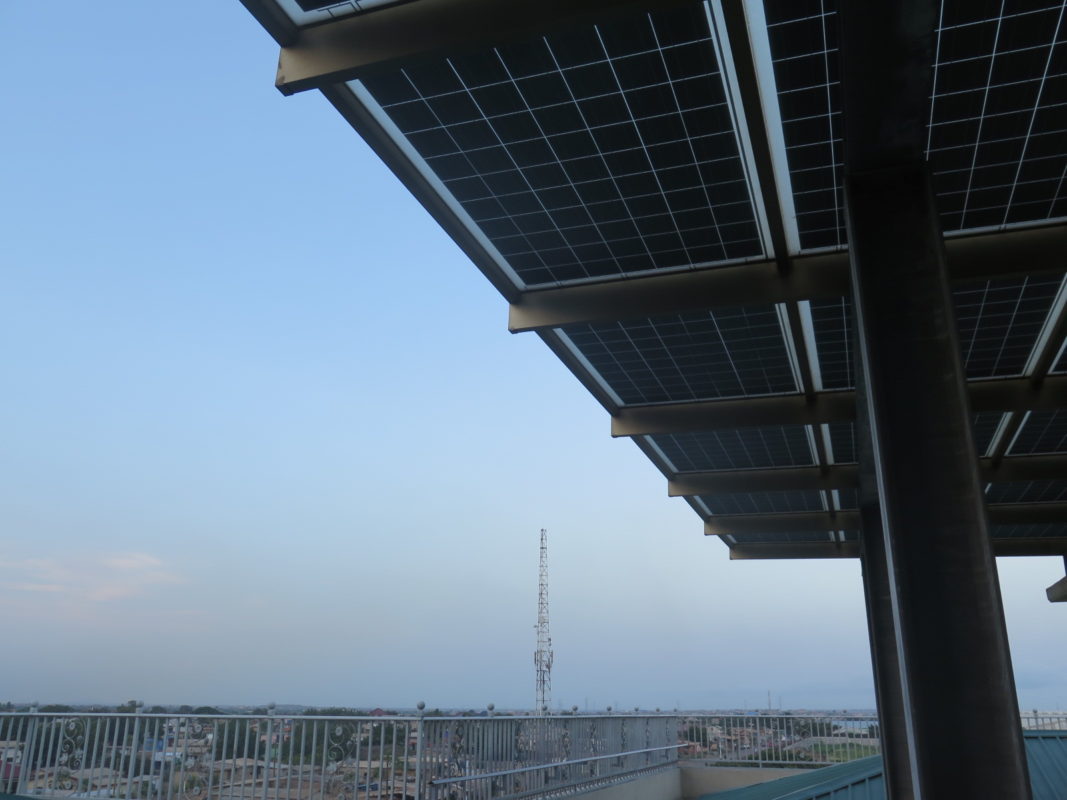 "We want to be able to play on the international field so anything that we do has to be of world class quality at competitive global pricing," says Jacob Obeng, SPS assistant production manager, as we travel east from Ghana's capital Accra towards the solar facility. "China does a whole lot more to support its indigenous businesses and other countries even have tax free incentives that reduce the cost burden on businesses. Ghana is still evolving and one of the main issues is the cost of financing. It is unreasonably high here in Ghana – anywhere between 20-30%. That is really probably the biggest drawback in investing in business in an environment like this."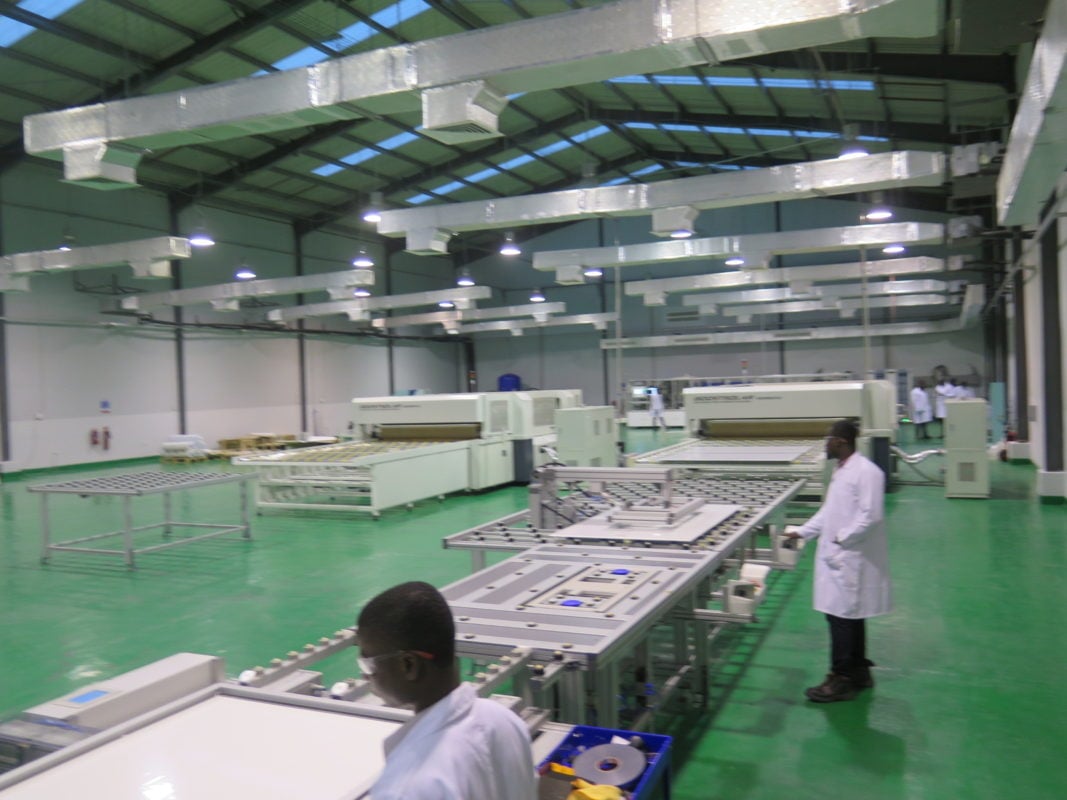 To date, SPS and 3SIL have been completely privately financed and they have 100% equity in the company and its subsidiary with no debt, but they are looking to find cheaper ways of financing their operations.
"We are looking for operating capital to pre-finance certain aspects of our operation and also to give us an advantage in terms of dealing with our distributors, who may not be as well capitalised," adds Obeng.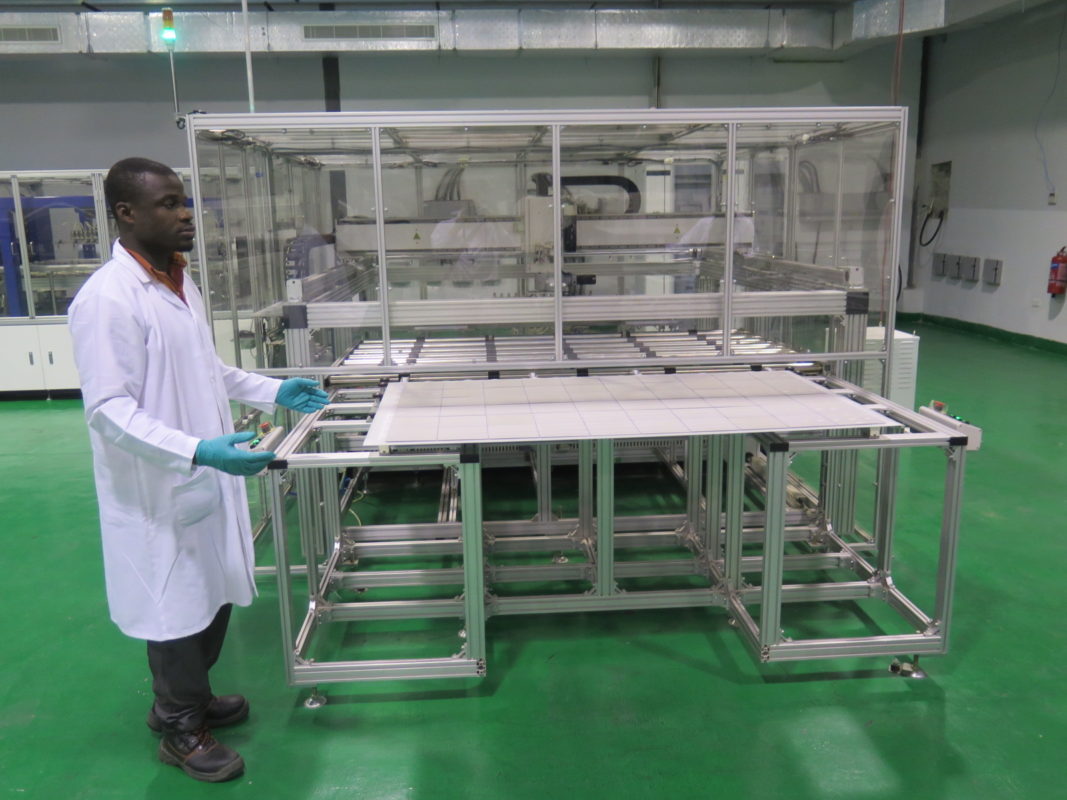 The site currently has two laminators, one automatic stringing machine and one layer machine capable of 30MW per year on three shifts, but by adding two more laminators and a stringing machine, the facility could reach another 30MW with further room to optimise at around 80MW.
This is the first PV manufacturing plant in Ghana and with the exception of two plants in South Africa and another in Kenya, it stands out as a pioneering project in Sub-Saharan Africa, adds Khurram Bahar Khan, SPS general manager.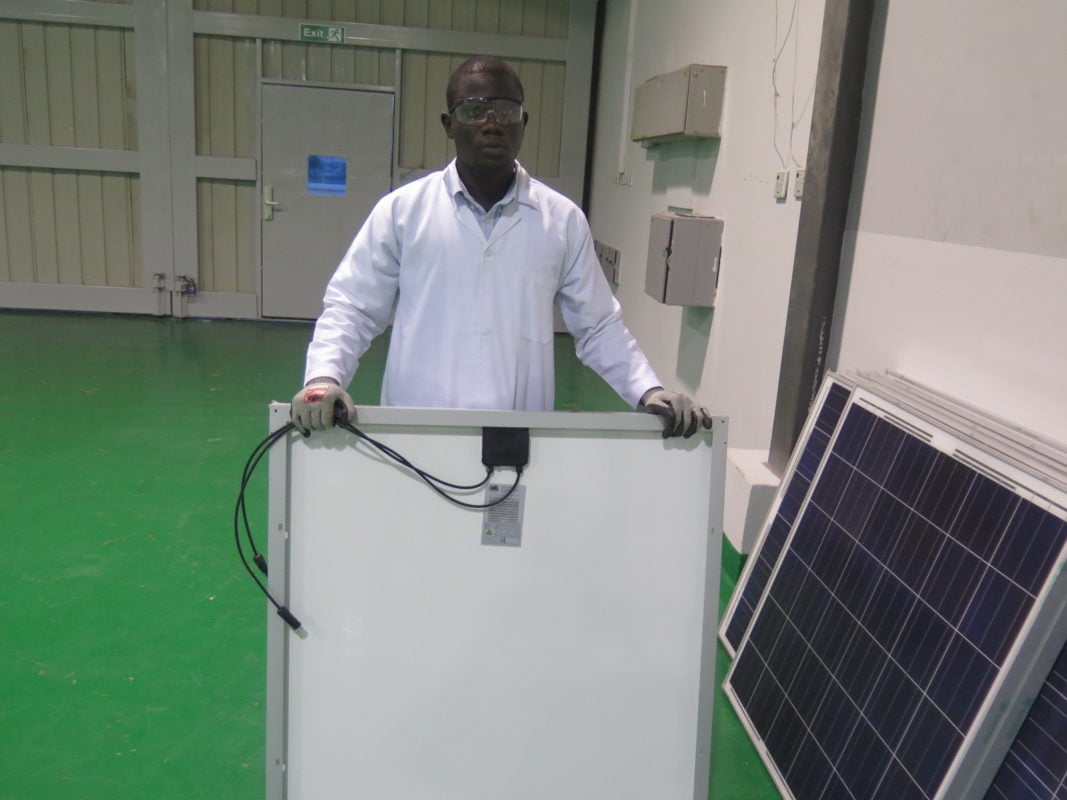 "We are getting the channel partners, JV partners, as well as getting the MoUs internationally," says Khan. "The people are rushing to West Africa globally right now. There are challenges everywhere but the level of challenge is decreasing as the number of companies increases."
When asked how SPS plans to compete with cheap Chinese solar module imports to Africa, Khan says that quality is the key differential that will allow the company to make headway.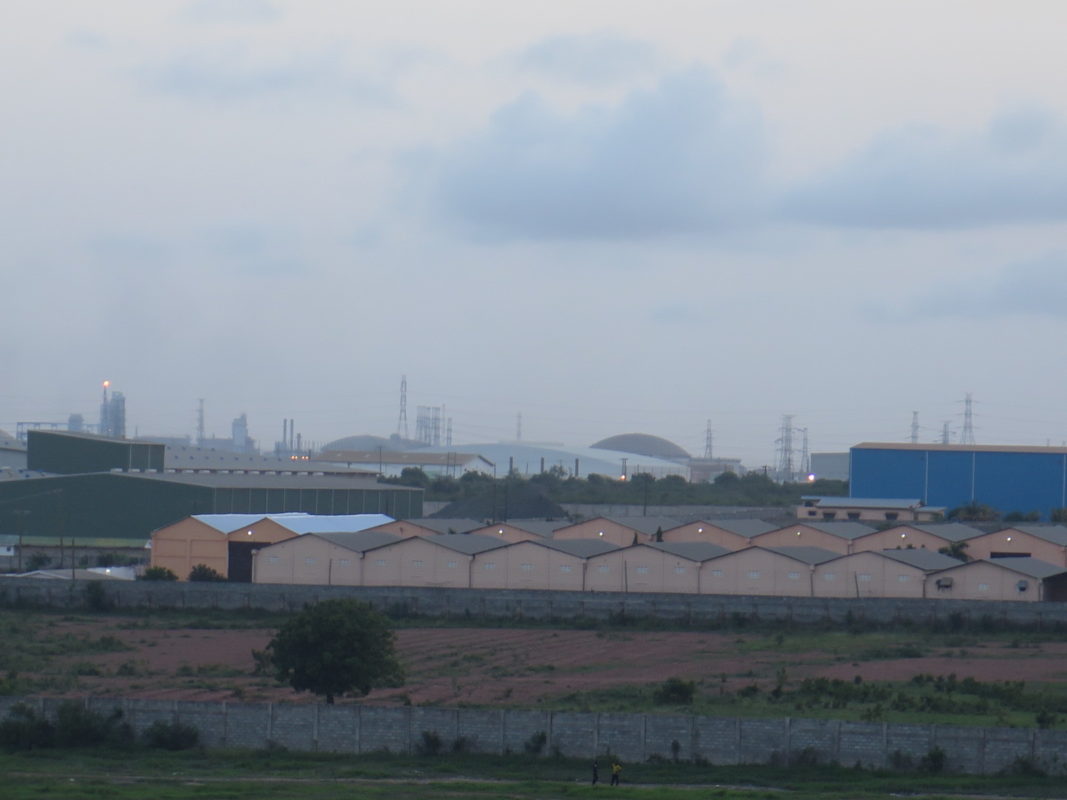 The road approaching the facility just outside Tema, in a major industrial zone, is lined with solar streetlamps marking the way to the standout high-tech building in an otherwise dusty and factory-heavy horizon. Square solar modules line every window on the front face of the offices and the plant also is home to a 50kW PV system that supplies energy to the grid, with designs to install a 100kW system, which will eventually power the entire factory and negate the occasional need to use a backup diesel generator.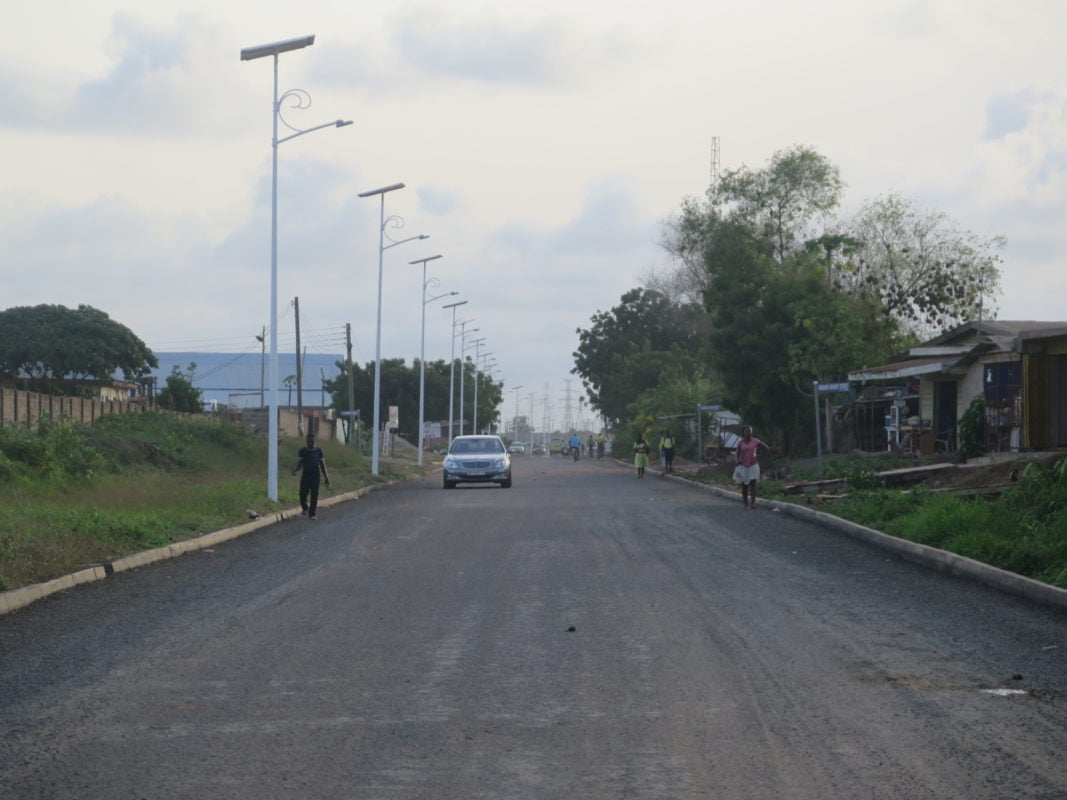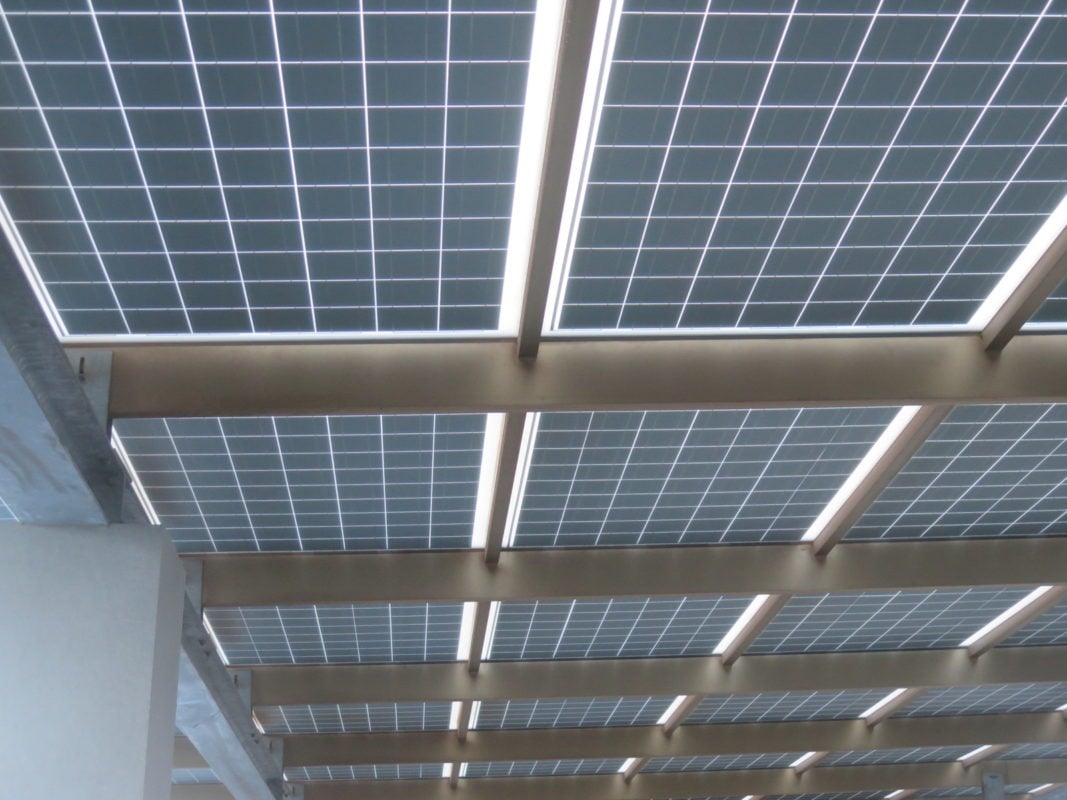 The land in Tema is cheaper than in Accra and there are some tax incentives to set up business operations, particularly manufacturing outside the Accra enclave, says Obeng. As a result the whole company has been relocated.
The factory produces PV modules but also provides off-grid components, PV systems, and installation products including both micro and macro solar grid systems.
Obeng says the plant is offering both poly and mono modules, with sizes of 150W typically for street lights, 250W for rooftop homes, and then 300W for utilities and large-scale rooftop applications.
"That is the limit of our electrical tester right now, but we hope to upgrade to be able to go up to 450W," adds Obeng. "With the cells that are being produced right now, we can get cell efficiencies up to 20% and that could actually give you peak wattage upwards of 320-340W.
"We ultimately hope by the end of the year to upgrade our tests so we can get to that peak wattage."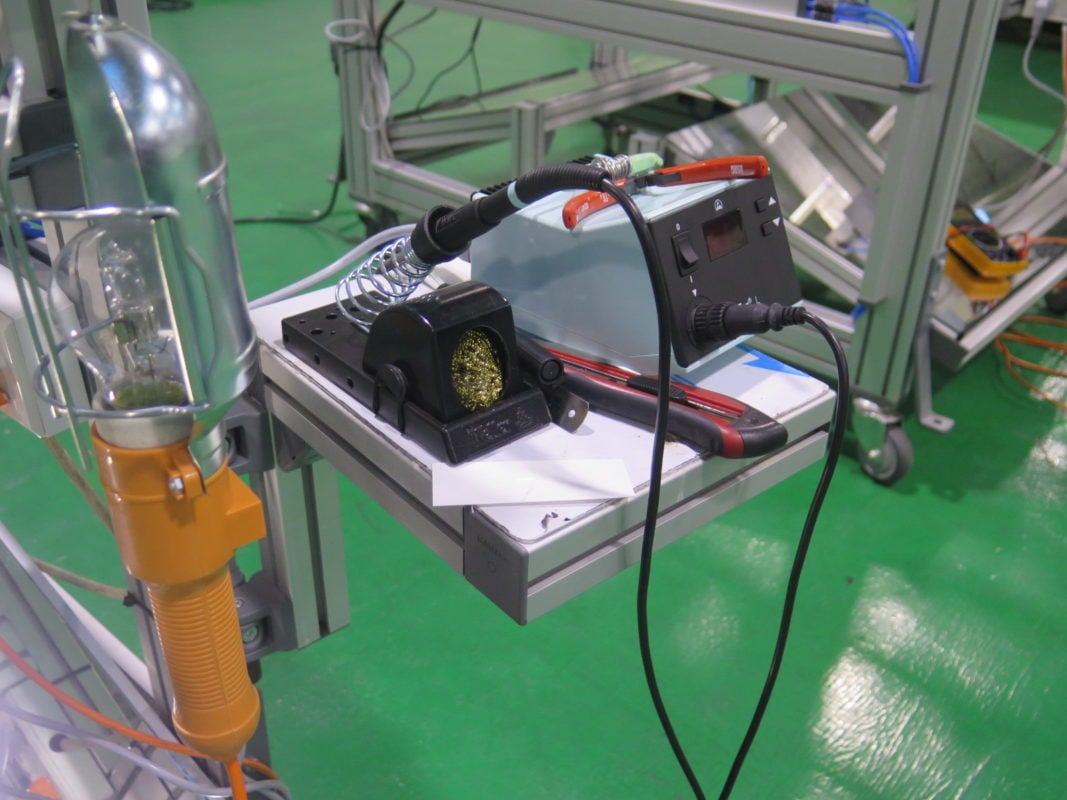 Equipment for the plant was supplied by many notable international PV players. Boostsolar China, a high-tech automation enterprise, provided N.2 laminators that used thermal oil technology. Similarly, NPC Japan contributed a visual inspection trimming station, framing station and both a flash tester and EL tester. Italy's Panamac supplied automatic film and ribbon cutters.
The raw material is the single most expensive component in the cost of making the panels, with the bulk of it coming from China. The other major raw material is the EVA ethylene vinyl acetate, which is sourced from an Italian company. The aluminium frames are also coming from China.
"We are selling the whole panel ready to be installed," says Obeng. "The process is relatively simple – we have the cells – we string them together with copper ribbons to make them electrically active and then we lay them up to form the panel size we want."
Once the encapsulation process is done to ensure the cells are not exposed to the elements such as rain, moisture and temperature fluctuation, the panel is nearly ready. It then requires trimming the edges and securing the frame.
Following that, the workers carry out electrical testing and a visual reliability test, utilising a sun simulator to test the efficiency performance of the modules. Once ready the company guarantees the PV modules for a minimum 20-25 years lifetime.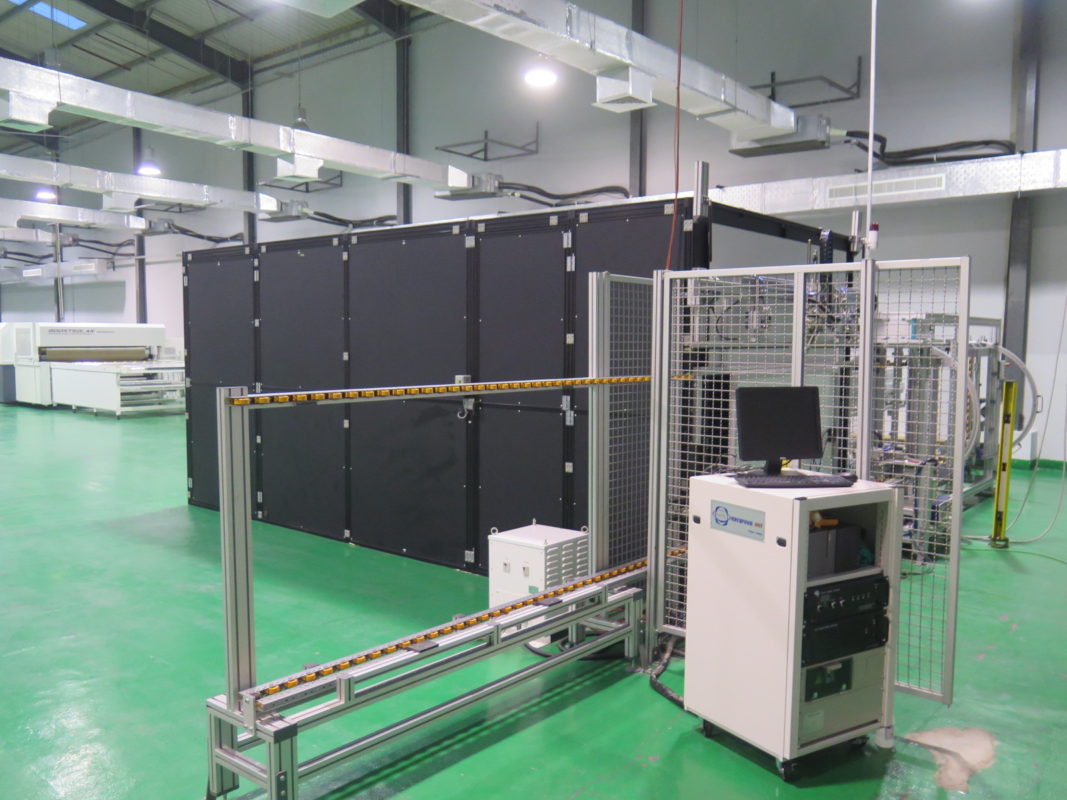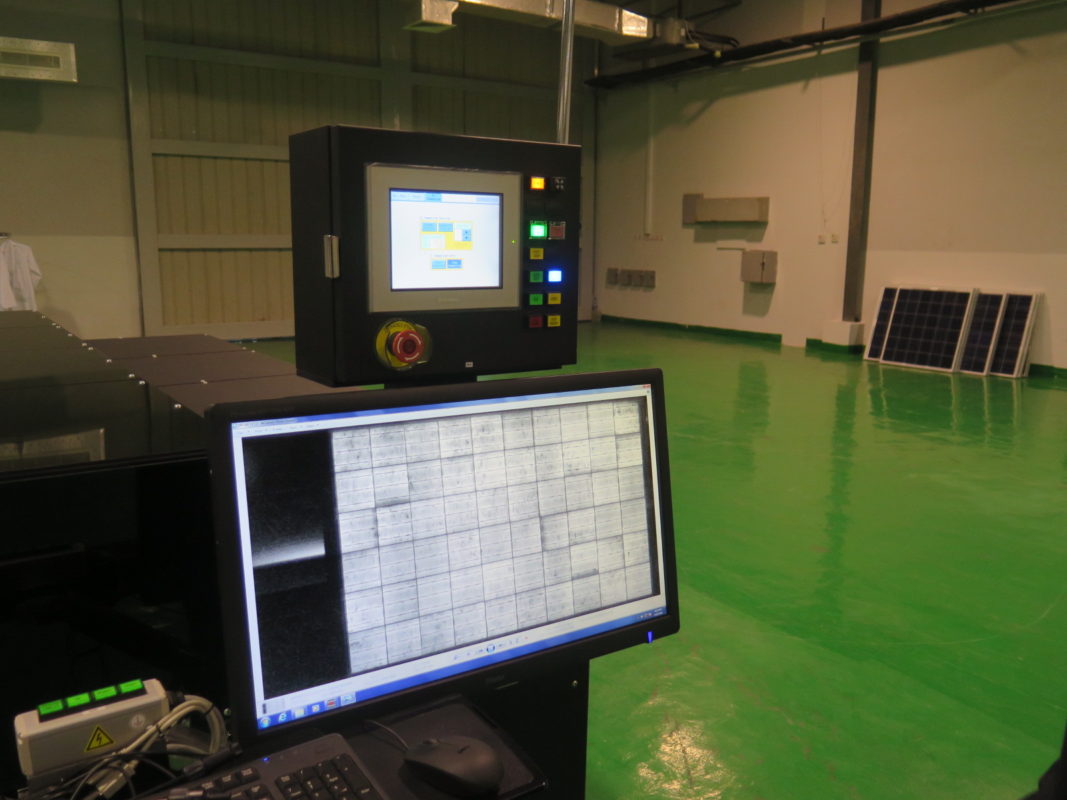 Although it would take just one or two major solar projects in Ghana to take up the full capacity of the plant's production, SPS is not limiting itself to this market and it is also looking at the wider sub-region of West Africa for customers.
Obeng says: "There are incentives and reduced tax burdens on manufacturers in Ghana so we set up to try and qualify for all those exemptions and if we are able to get all those exemptions then we will be very competitive."
SPS is also trying to qualify as a strategic investor for the Ghana Investment Promotion Centre (GIPC), which gives firms a blanket of incentives, including reduction in import duties. However to achieve this, companies must demonstrate an investment of over US$50 million in their venture.
The firm is also looking at battery-based energy storage for home systems and build-ins rather than for the utility-scale sector.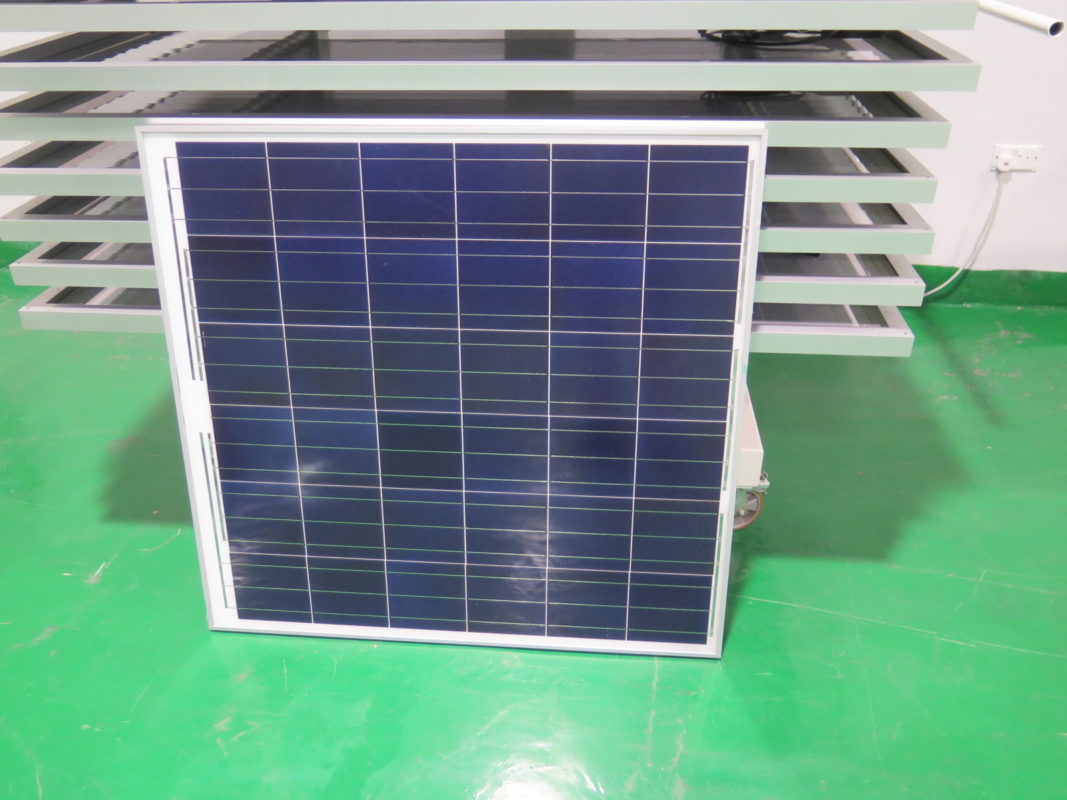 The firm will also soon launch an inverter manufacturing facility in Ghana, adds Khan, with batteries to be manufactured in the same building. Furthermore the company is planning to open another facility in China.
Khan says: "The Ghanaian market appreciates us. We are the pioneer and the pioneer always stays. We are also looking for JV partners from Europe especially."
The African solar energy market is in its infancy and even more so with manufacturing, but SPS's hub is a major milestone for the region and its state-of-the-art appearance makes a powerful statement about what can be achieved in Africa without the need to import panels.