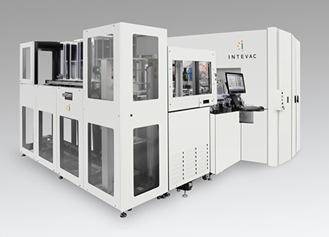 Specialist semiconductor and PV equipment supplier Intevac reiterated that its 12 unit 'ENERGi' solar ion implant tool order valued at around US$23 million that was booked in March, 2017 remained in its order backlog at the end of the first quarter of 2018.
Delays associated with the customer's manufacturing plant construction of a 2GW-plus N-type monocrystalline IBC (Interdigitated Back Contact) solar cell plant were previously cited for tool shipment delays.
Intervac had shipped an initial three ion implanters the third quarter of 2017, with installation expected by the end of the first quarter of 2018, while revenue recognition was expected sometime late in the second quarter of 2018 or early in the third quarter. However, this remained dependent on the customer completing plant construction and initiating tool install.
In reporting first quarter 2018 financial results, Wendell Blonigan, president and chief executive officer of Intevac said in its latest earnings call that three initial ion implant tools were waiting installation, although other production tools were being installed ahead of the ion implanters.
"The tools that we have out there right now that are waiting for installation is an n-type ramp, so we're seeing that come back to life," noted Blonigan in the call. "We're seeing some tools installed there and we anticipate getting the installed, the first tools in a reasonable period once they move in some other equipment. So we see that moving."
However, Blonigan also noted that more recent installation delays had been primarily due to the customer shifting some of the new production lines installed at the new facility to n-PERT (Passivated Emitter Rear Totally-diffused cell) production.
"While the schedule and timing are not finalized, at this time we continue to expect three more tools will ship mid-year [2018] with six in revenue for 2018 and the other six in 2019," added Blonigan.
Interest in next-generation solar cell technologies remain high in China as policies in place for 'Top Runner' and 'Poverty Alleviation' programs dictate the deployment of high-efficiency solar modules and provide multi-gigawatt markets annually.
US-headquartered IBC pioneer SunPower has under 1.2GW of IBC cell production capacity at facilities in Malaysia and the Philippines. However, Intervac's Chinese client has yet to enter volume production of IBC solar cells and has yet to install enough lines to fully ramp to over 2GW. At that point SunPower will have a direct cell technology competitor in the market.