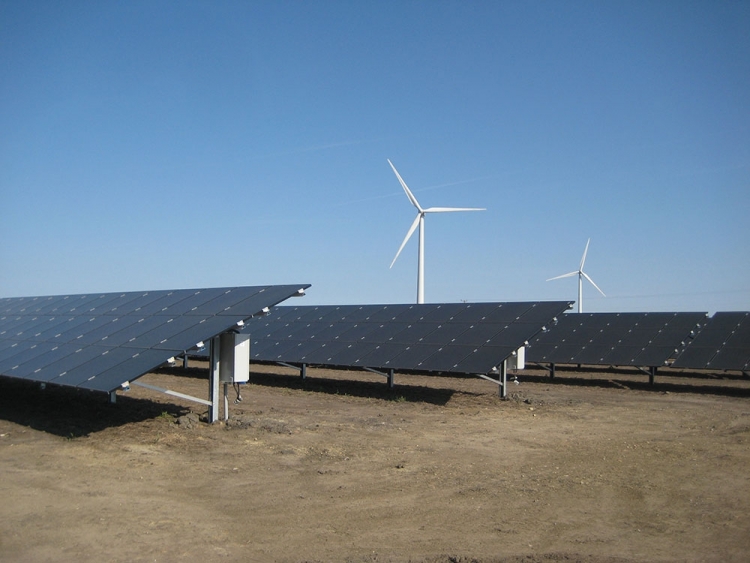 Invenergy is taking steps toward developing a 180MW PV project located in Caledonia, a town in Western New York.
In a public involvement program plan released back in November, Invenergy announced that it was keeping tabs on 971 hectares of land to develop the installation, named Horseshoe Solar.
Horseshoe Solar intends to construct, own, operate, and maintain all components of the 180MW project except for the interconnections switchyard, which will later be maintained by National Grid.
The anticipated life of the project is estimated at 35 years, and will both feature 600,000 solar panels and will generate enough energy to power 35,000-50,000 homes annually.
The National Renewable Energy Laboratory's (NREL) Jobs and Economic Development Impact (JEDI) model projects that the construction phase of the site will create approximately 390 jobs with a payroll of US$28.6 million. To operate and maintain the Project, Horseshoe Solar estimates it will hire approximately three full-time employees to be located at the site. The construction jobs would last approximately one year, and the operations and maintenance jobs would last for the life of the project.
Per the Genesee Country Express, Invenergy is working to obtain the necessary permits and agreements to begin construction, with the latest application focusing on studies to determine wildlife, noise, visual impacts, shadows, wetlands, geology, archaeology, historic structures, economic benefits and other impacts caused by the development of the site. Invenergy will look to start construction on the site in 2020.
So far in the US, Invenergy has developed and constructed six utility-scale solar projects in North America, totalling 144MW installed to date, along with the 24.9MW Shoreham Solar Commons in Brookhaven, New York.