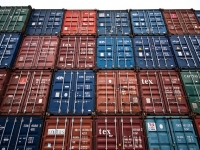 Analysts at Swedbank are working on the basis of an increased probability that solar trade duties in the US will be removed.
In a research note published last week, the bank said the chances of SolarWorld losing its US$770 million case with Hemlock had increased and with it, the chance of a trade settlement had also increased. Several industry sources have independently told PV Tech that Hemlock had offered to drop the case in return for SolarWorld withdrawing its trade petitions against Chinese cells and modules.
"Although SolarWorld allegedly has alternatives to stall the process in the event of a negative ruling, we also find several indications that a negative US ruling would have crippling effects on the company financials – forcing the company to reach a settlement with Hemlock," it said in its research note.
The bank listed this as one of several reasons why it was increasing its rating of REC Silicon, which along with Hemlock and other poly producers with facilities in the US, would benefit from the reciprocal removal of China's trade duties on US polysilicon. It is understood that by securing an agreement from SolarWorld to drop the US case, Beijing would then drop its own tariffs on US polysilicon. Chinese officials have met with at least one US polysilicon firm this year to discuss the trade situation.
Hemlock case
Hemlock asked in March for a summary judgement in the US$770 million case against SolarWorld subsidiary Deutsche Solar, which is accused of not providing payment for a series of polysilicon orders. A hearing on this was scheduled for 9 June, moved to the 23 June before that was also cancelled. Last week a judge in the Hemlock versus Deutsche Solar case denied a request by SolarWorld to re-open oral arguments and instead gave the company five days to file a 10-page summary of any additional arguments.
By refusing further oral argument, Swedbank said it expected the court to give a ruling on summary judgement without a trial.
"We believe it is unlikely that a 10 page letter from SolarWorld in the next five days will change the court's intentions of moving forward to a ruling," the bank said in the research note. "A summary judgement ruling could mean a Hemlock Semiconductor win within a matter of months."
SolarWorld has stressed that any decision against it would need to approval from a German court.
"According to our risk assessment regarding Hemlock, the probability that an actual outflow of resources will take place is considered as low, since it is unlikely that Hemlock will be able to enforce a possible US ruling in Germany because the underlying contracts do not comply with European antitrust legislation," Milan Nitzschke, vice president at SolarWorld told PV Tech prior to the release of the Swedbank note. "European law would have to be taken into a consideration by a German court," he said.
When contacted by PV Tech, SolarWorld was not able to discuss the Swedbank commentary directly.